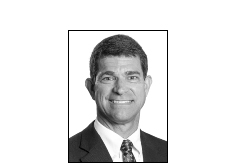 Dan Weidlein is the general manager Operational Excellence and Health, Environment and Safety (HES).
The Operational Excellence, and Health, Environment and Safety team provides a range of activities and services dedicated to protecting the well-being of Chevron's people, assets and environment. This includes compliance assurance, contractor HES management, environmental stewardship, occupational health and ergonomics, safety, emergency management and security.
Weidlein is responsible for leading the function to deliver an effective operational excellence management system and to provide HES technical support to enable strong performance in Australia.
Joining Chevron in 1991, Weidlein has worked in numerous Chevron refineries, Chevron's Energy Technology Company (ETC), Chevron Project Resources Company, and several Chevron upstream business units. His assignments have spanned numerous locations in the USA, Kazakhstan, and Australia.
Weidlein has a Bachelor Degree in Chemical Engineering from the University of California Davis.
.