Cielito Marbus

The Flora of Barrow Island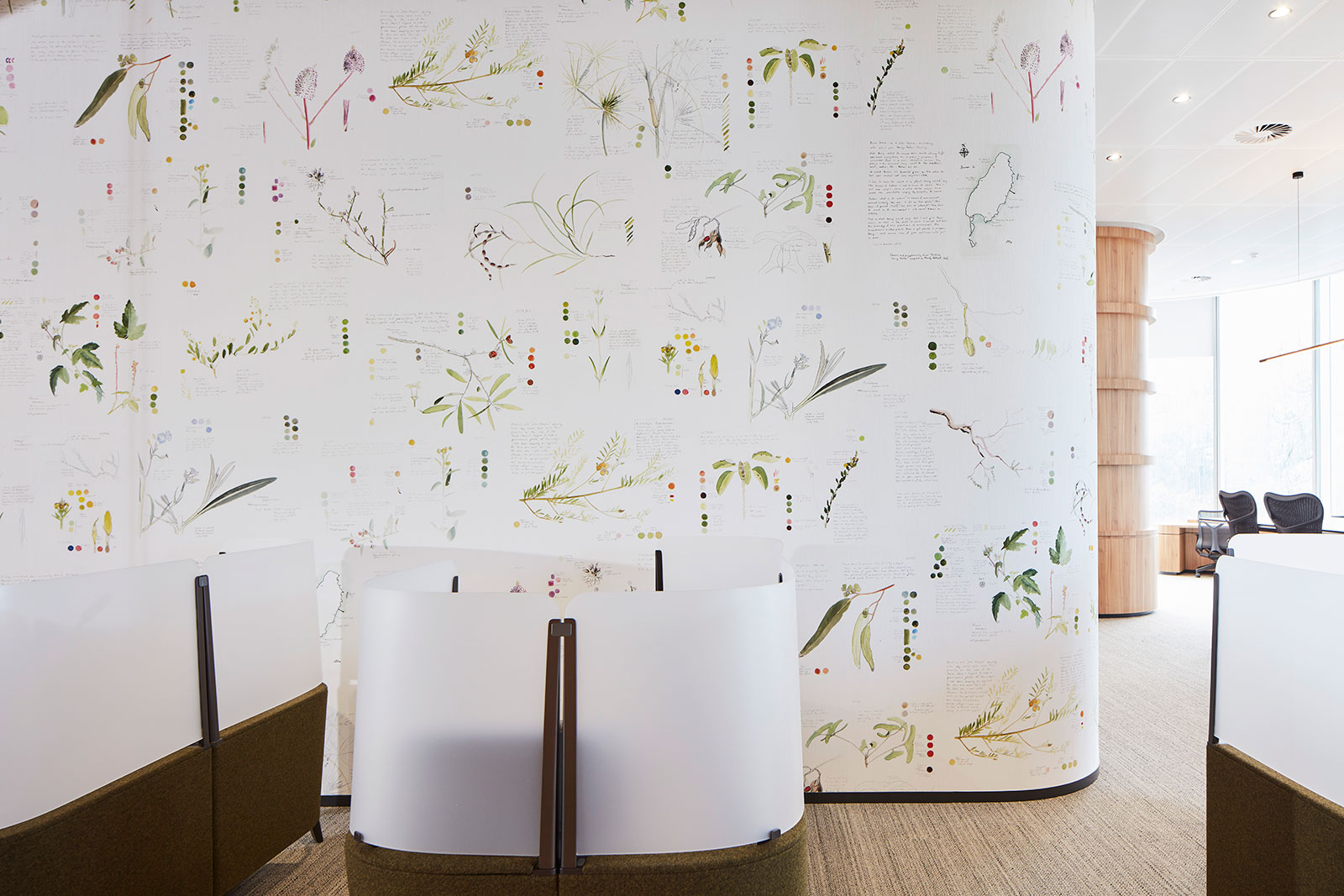 about the artwork
The Flora of Barrow Island is an artistic and scientific response to the ongoing conservation work under the Harry Butler Legacy Project and Chevron's commitment to preserving the pristine environment of Barrow Island.
For these exquisite watercolours, Cielito Marbus visited Barrow Island, a Class A Nature Reserve, to study her subject up close. Largely, the practice of documenting plants has been driven by the desire to conserve and record them. These botanical illustrations provide a timely reflection on the environments we touch and how development can co-exist with careful observation and care for the natural world.
Marbus was commissioned by Chevron to undertake a major artistic botanical exploration of the richness of Barrow Island, requiring close study and an almost detective-like exploration of plant life. The seasonal changes and unpredictable weather patterns were also considered when developing the artworks.
The final artworks selected from the commission comprise of a series of paintings and a specially designed wallpaper that adorns the walls of the Harry Butler Library. Created from the pages of Marbus' sketchbooks, with notations on colour and form, the wallpaper is a striking feature and provides insight into her artistic process.
artist statement
"Harry Butler often spoke of the connectedness of things; how plants relate to the weather, soil and water. I explore these connections through botanical illustration, a process requiring detailed examination of a plant's form and structure to uncover its secrets and its adaptations to our harsh climate. Is it gnarly and twisted, sparse and minimally invested? Or is it lushly defiant and frivolous, opportunistic and bold in the brief season's rain? Plants are products of their habitats, the winds that shape them, the soils that nurture them or don't; equally, we must consider our own impact on plants, directly or via their environments. Whilst we as humans cannot help but mould and form our surroundings, we simultaneously seek out and delight in those parts of our surroundings that are untouched by our hands."
about the artist
Cielito Marbus
Born Newman, Western Australia
Lives and works Boorloo | Perth

Cielito Marbus is a botanist and artist who works to understand the physiological and ecological curiosities of the plant world through the process of botanical illustration, drawing extensively on her experience in forest health research to inform her work to produce scientifically accurate botanical records for publication. Through her work, she has often returned to the Pilbara to explore its unique flora. Marbus has been exhibiting regularly since 2008 and was awarded 'Best in Show' at the 2019 Exhibition of the Botanical Art Society of Australia. She has professional experience working across many of Western Australia's diverse bioregions and has managed large projects in academia and consulting.