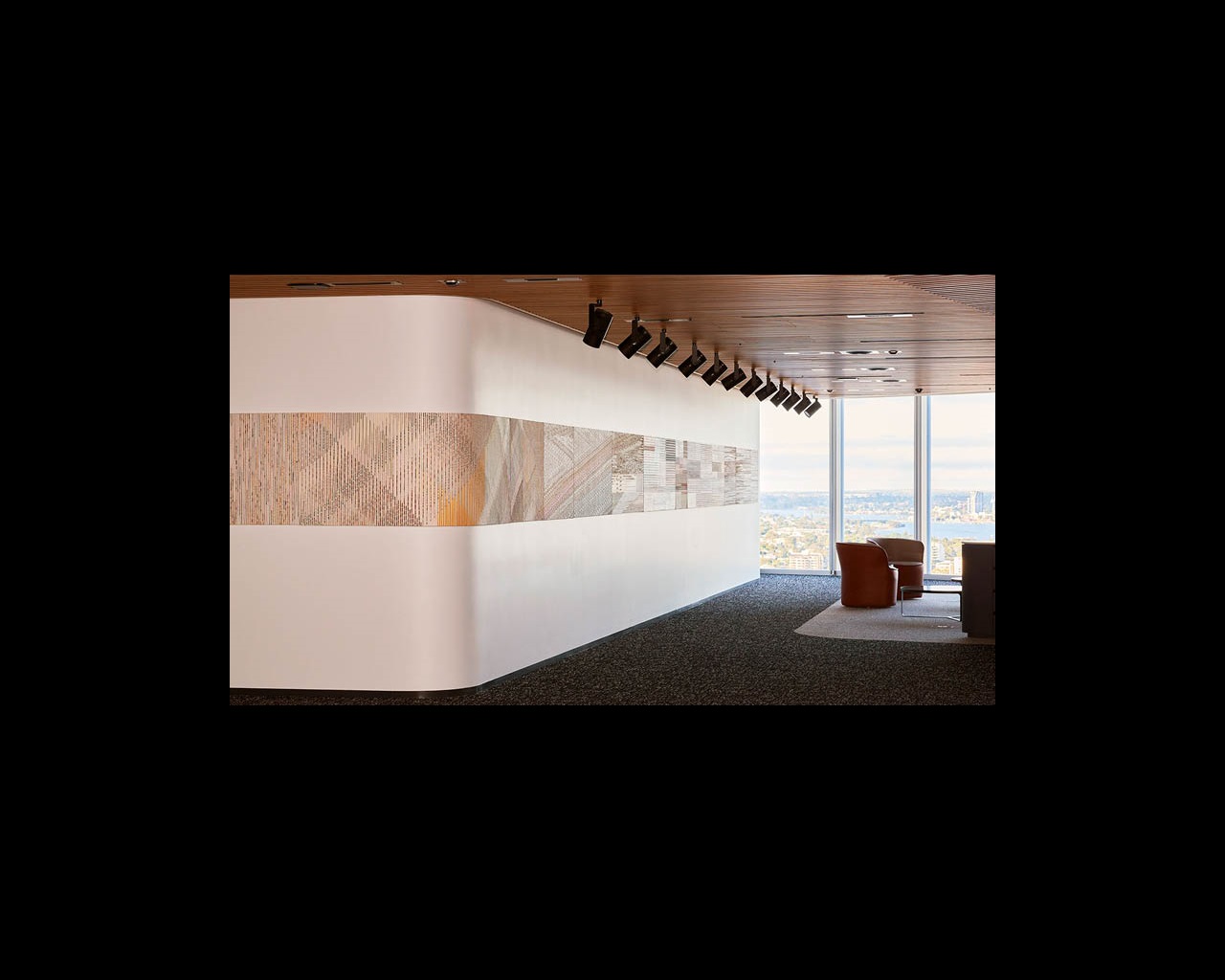 about the artwork
Road Trip is a visual record inspired by the many journeys across Western Australia made by artist Eveline Kotai over the years both on the road and conceptualised in her art practice. Pre-existing paintings are cut (sometimes recut) and sewn with invisible thread into linear applications of colour, pattern, shape and tone. Road Trip is a deeply personal response to the Western Australian coastal landscape – from the densely populated south west, through the scrublands of the midwest, to the sparseness of the Pilbara north. The perspective viewed from the window of a car captures the changing light and colours of the landscape over almost 2000 kilometres
The transitions are visually summarised into a directional application — vertical (south), criss-cross (midwest) and horizontal (Pilbara) — evoking drifts and changes in the experience of passing through the seasonal, atmospheric and geographical elements of this unique landscape.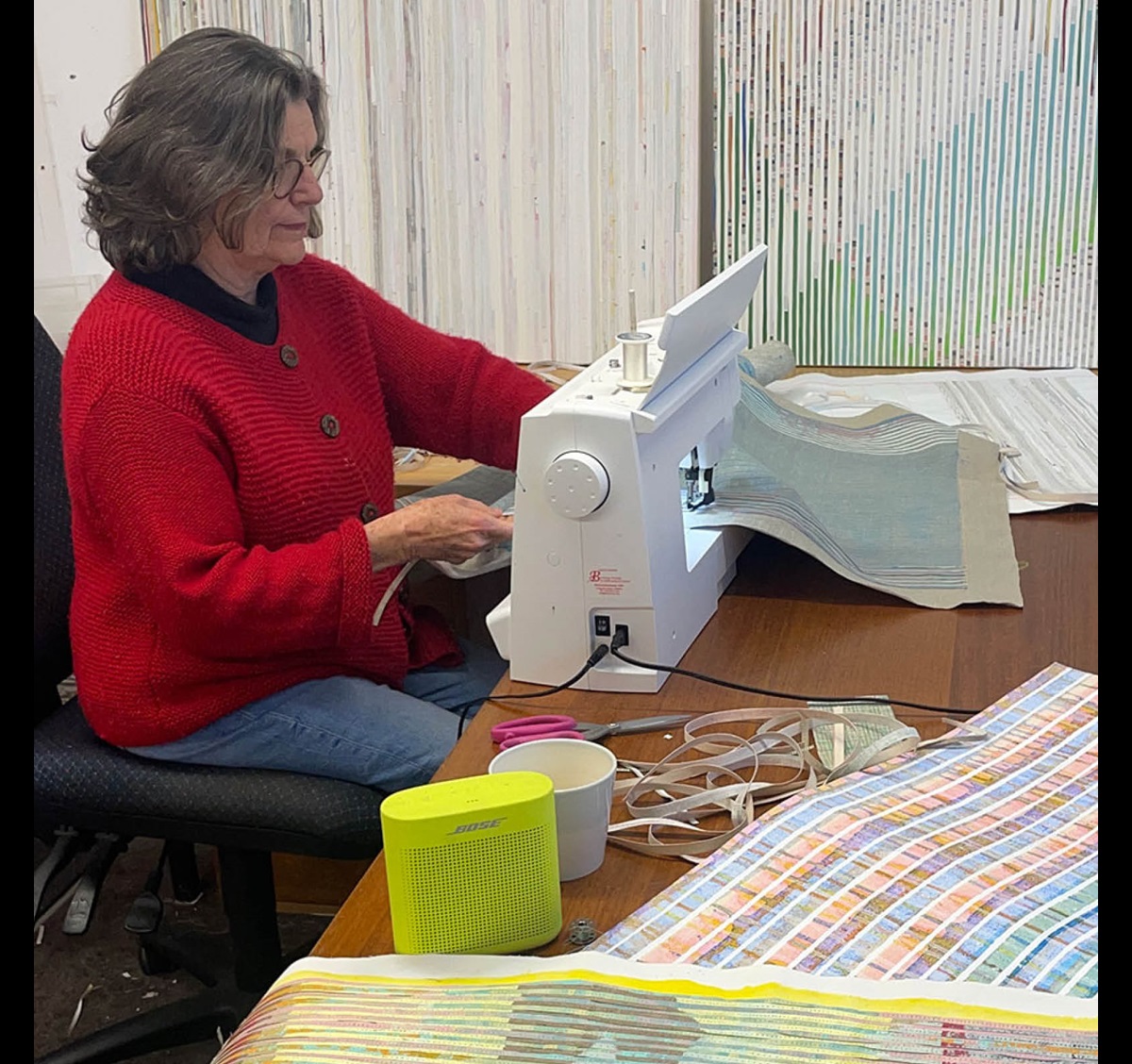 about the artist
Eveline Kotai
Born Boorloo | Perth, Western Australia
Lives and works Walyalup | Fremantle

Eveline Kotai is a renowned Western Australian artist and has exhibited for over 40 years. Her work incorporates a variety of media including drawing, painting, printmaking, stitching and thread. While Kotai's subject matter is predominantly based on the landscape, her recent work echoes a world in constant flux. This is reiterated by her method of cutting, reassembling and stitching pre-existing works into unknowable compositions, allowing new beginnings to unfurl into their own possibilities. Kotai's work is represented in many Institutional and private collections, including the National Gallery of Australia, Art Gallery of Western Australia, Holmes à Court Collection, Lady Cruthers Collection, Wesfarmers, St John of God, UWA and Wesfarmers.