Kyoko Hashimoto + Guy Keulemans

Polylactic Acid Chain #1 and #2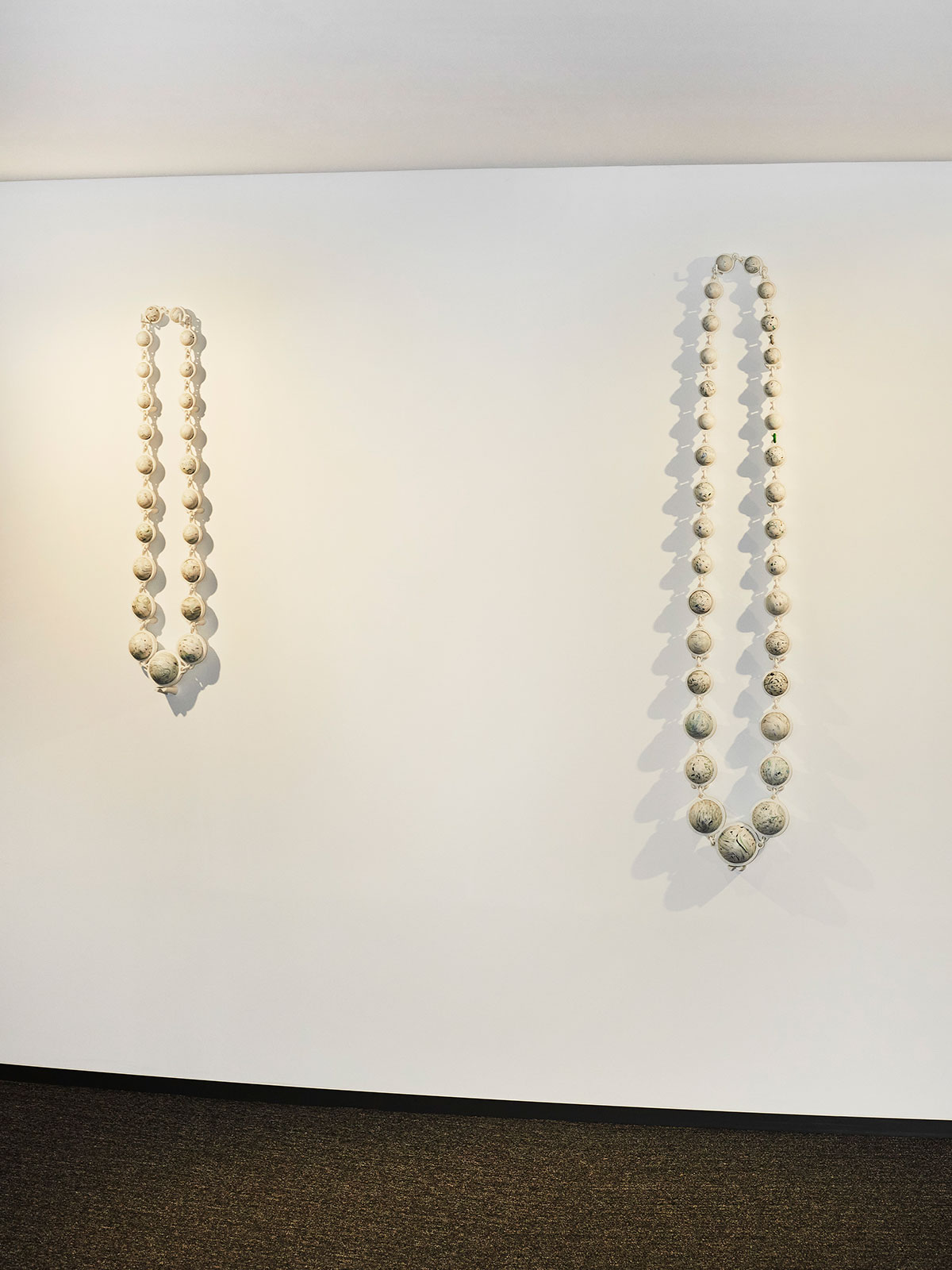 about the artwork
Artist duo Kyoko Hashimoto and Guy Keulemans created Polylactic Acid Chain #1 and #2 as a commentary on the current use of PLA (polylactic acid), a popular form of polymer plastic used in 3D printers. While PLA is both recyclable and biodegradable, research has shown that waste material from PLA 3D printing is often not treated with care
In this pair of necklace-like sculptures, the artists used both virgin recycled PLA sourced from maker spaces across Sydney. The collars create a chain referencing the polymer chains within the material. The inference here is to consider how important the polymer length is to successful recycling, and how they get shortened in each cycle from shredding. This shredding and mixing of colours create the detailed surface patterning on the beads. The beads are durable and should last a very long time, a consequence of their formal shape - the resolute sphere.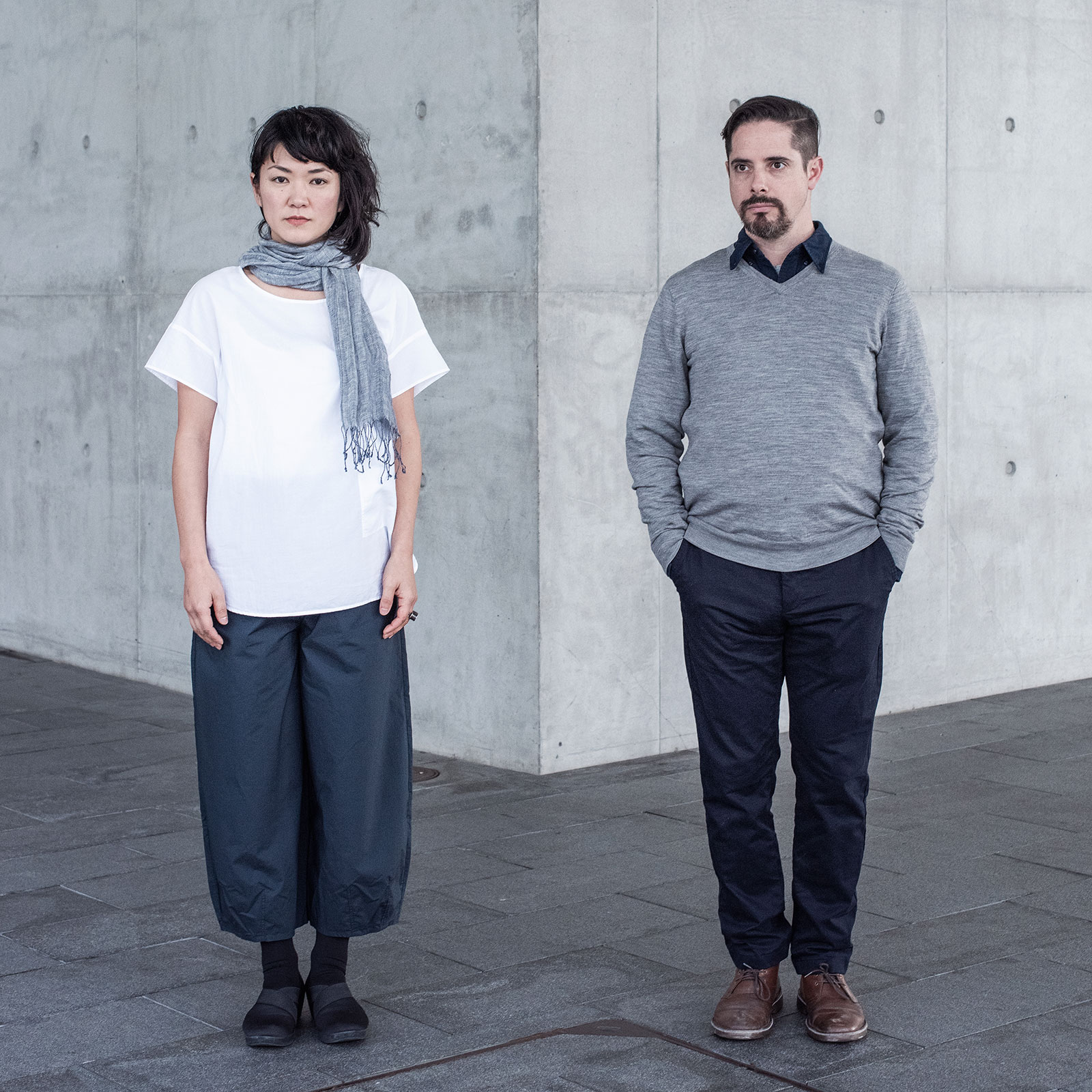 about the artists
Kyoko Hashimoto


Born Shizuoka, Japan
Lives and works Kaurna Country | Adelaide

Guy Keulemans


Born Gadigal Country | Sydney, New South Wales
Lives and works Kaurna Country | Adelaide
Kyoko Hashimoto and Guy Keulemans met in 2000 and have developed their careers together since. Their work proposes ethical and aesthetical challenges to paradigms of material practice in art, craft, design and industry — especially for those materials that dominate 21st century existence: plastic, concrete and fossil fuels. They create objects that address existential threats posed by globalised resource extraction and advocate new forms of sensory engagement with materials. Their works open up discussion around objects that transition between exhibition, commercial and domestic spaces in relation to the senses and the body.