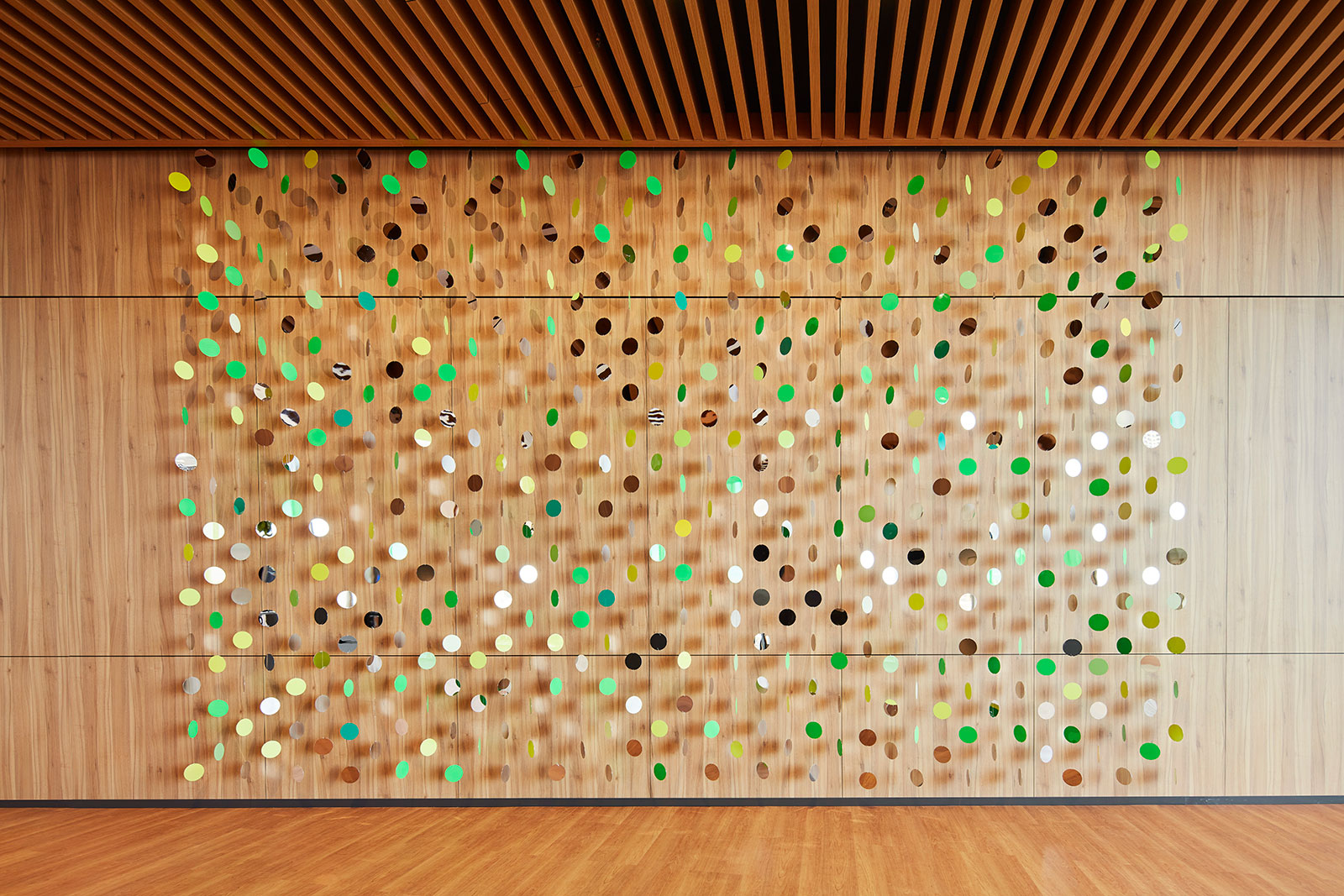 about the artwork
Green Energy is a site-specific installation by Nike Savvas that captures the exciting concept and possibilities offered by sustainable green energy technology. Founded upon the principles and explorations of optically charged energy fields and optical illusions, the work comprises hundreds of mirrored discs — each a varying shade of green on the reverse side — strung together and suspended to form a shimmering curtain.
The effect of the mirrored surfaces reacting to the light breeze of the air-conditioning and the movement of people within its orbit evokes the dynamic nature of energy. The artist has designed this exciting 'shape-shifting' artwork so that we can all see ourselves and with every action, we are reminded that nothing is static and that as every moment passes we are already shaping the future.
This installation reinforces the concept that each of us is a part of the future of energy as we see ourselves reflected in this ever-changing work. This conceptual work is deceptively simple however it fully engages us through movement, reflection and light.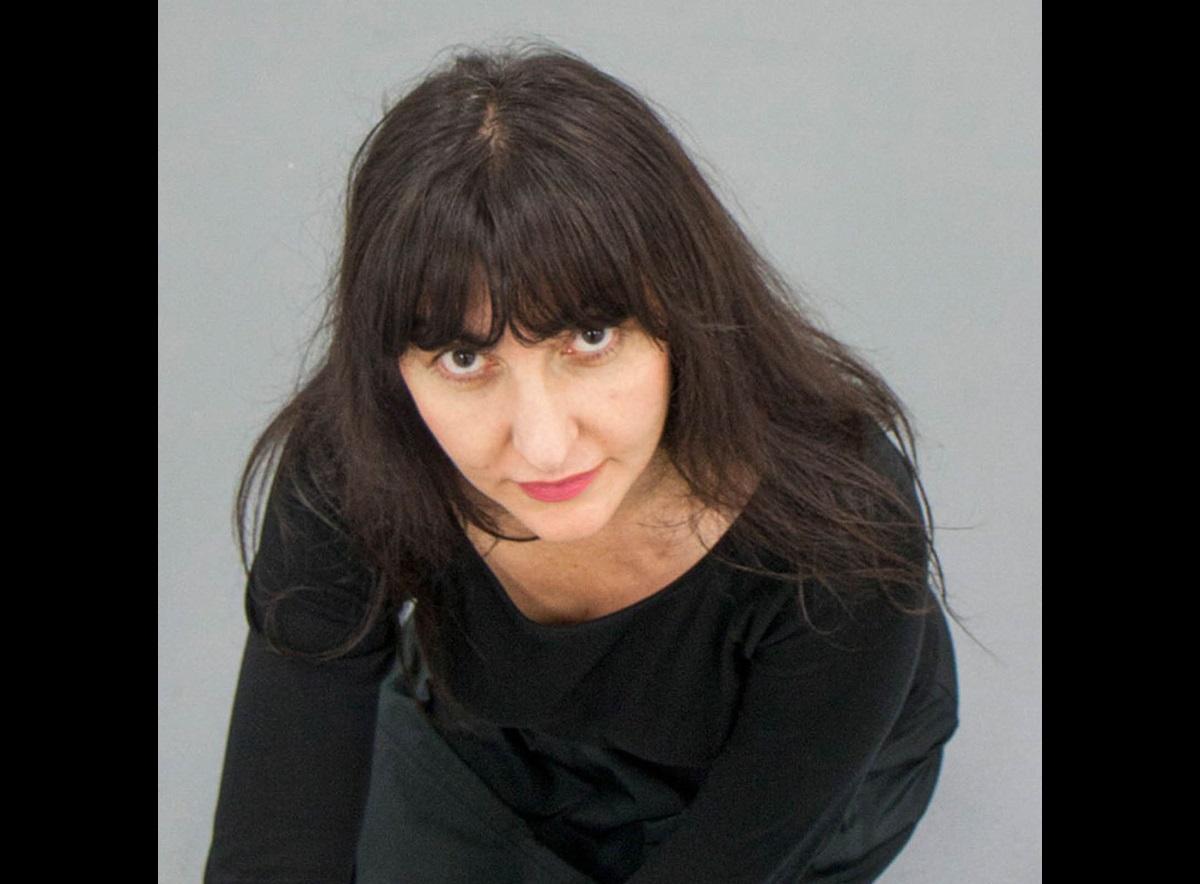 about the artist
Nike Savvas
Born Gadigal Country | Sydney, New South Wales
Lives and works between London; Nicosia (Cyprus); Gadigal Country | Sydney
Born in 1964, Nike Savvas works across sculpture, installation, kinetic and light-based media. As an artist, Savvas aims to conflate categories and dissolve boundaries in a sort of "personal and public revolution". Well-known for her mesmerising, immersive installations, flooded with colour and movement, her work often engages viewer interaction by physically shifting, repositioning and refocusing their gaze, in order to unveil ever-changing facets to the works.