Yondee Shane Hansen

Derbarl Yerrigan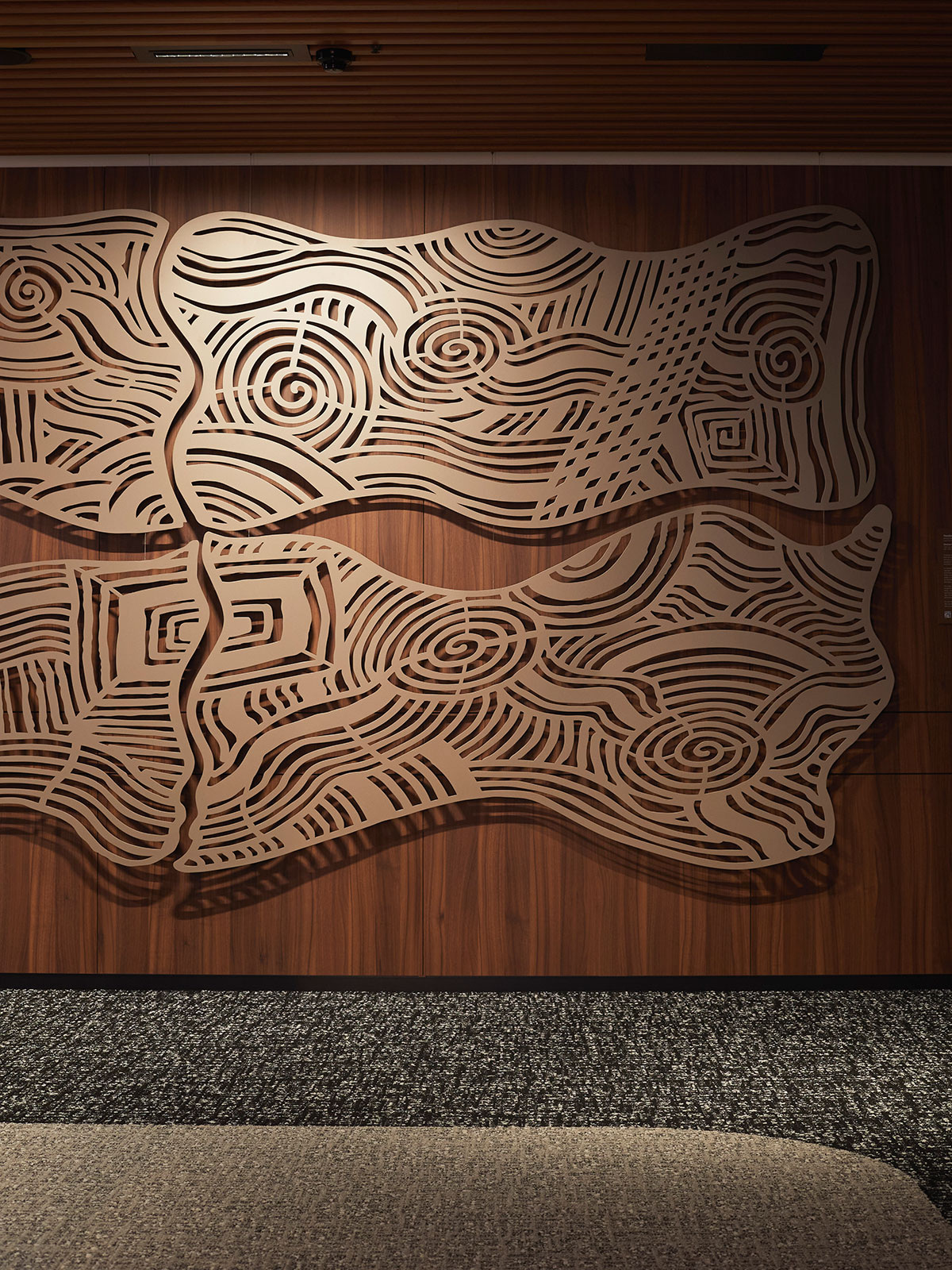 about the artwork
Drawing inspiration from the waterways of the Perth area and the water systems that feed into the river, Yondee Shane Hansen's Derbarl Yerrigan symbolises the connections and songlines between the Whadjuk People of the Noongar nation and their ancestral Country.
In Hansen's description of the work, he writes that the "Derbarl Yerrigan runs through the middle of the design, with the lake and water systems flowing into it". Other markings refer to Mia Mias (camp-sites) and Gnammas (water holes) "used to trap water in the summer months". The location, now referred to as Elizabeth Quay, was the original meeting place of Whadjuk Noongar people.
As one of several Noongar artists selected for level twenty-eight, this commission translates Hansen's primary practice of painting into an exciting new art form.
Fabrication Big Spoon Art Services.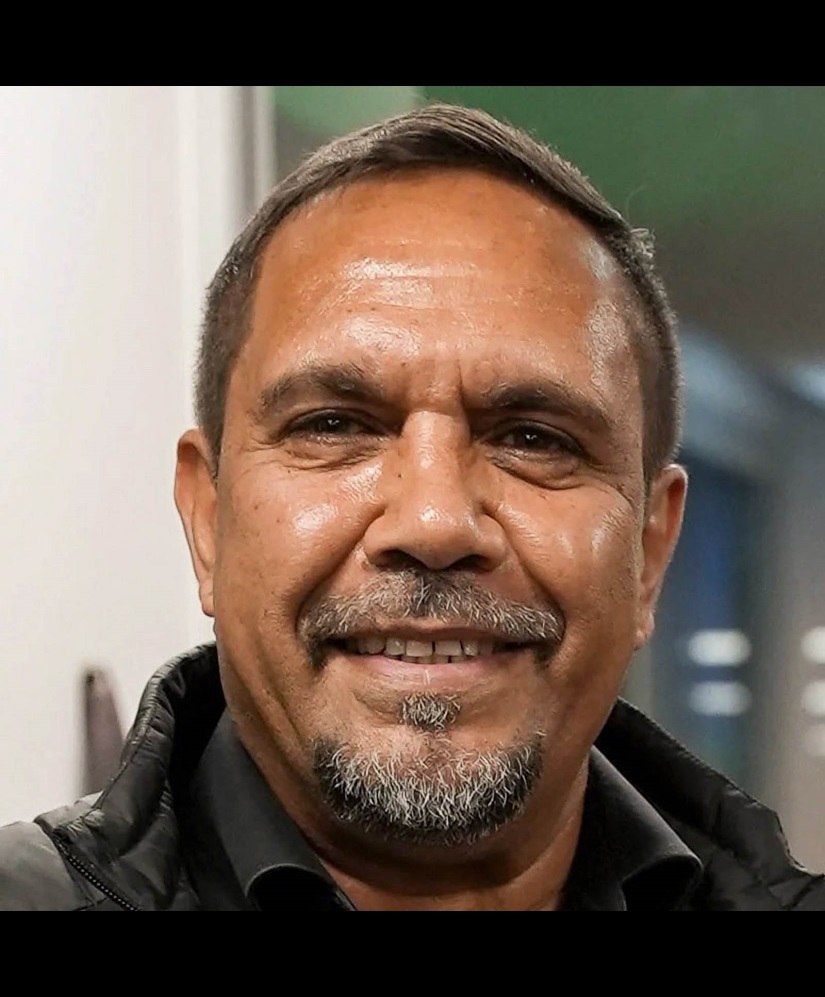 about the artist
Yondee Shane Hansen
Whadjuk Balardong Noongar Peoples
Lives and works Boorloo | Perth
Noongar artist Yondee Shane Hansen (which means Black Goanna) grew up along the banks of the Derbarl Yerrigan (Swan River) near Guildford, on the outskirts of Perth. Learning the techniques of painting on the ground and paper bark at an early age, Hansen has developed his own way of working with sand and ochres to depict the stories and legends of his people. He also paints detailed figurative works based on mission life, hunting and animals. His works are abstract in their presentation but narrative in their content.