UWA centre for long subsea tiebacks launch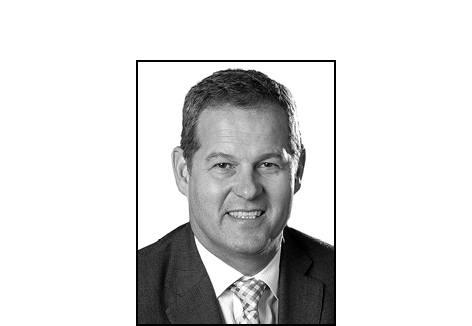 Nigel Hearne
Managing Director
Chevron Australia
Friday 30 November 2018
UWA Centre for Long Subsea Tiebacks Launch
There's no doubt the natural gas industry is key to providing for the world's future energy needs. Reliable, affordable, cleaner-burning natural gas improves lives, enables human progress and lifts living standards.

As global energy demand grows, satisfying the need for lower-emission energy is both great news for Western Australia – but also a great responsibility.

In the short time I have, I want to talk about how this new facility can help industry to deliver on that responsibility by using technology and research to drive innovation and collaboration.

The Carnarvon Basin has been key to WA's emergence as a global natural gas leader.

And a decade of capital investment has delivered state-of-the-art liquefaction capacity and offshore infrastructure.

Among the many technologically complex developments, I want to mention one which belongs to the Chevron-operated Gorgon Project – specifically, Gorgon's subsea gas gathering system.

It's one of the largest subsea installations in the world… pipelines on the sea-floor transporting hydrocarbons from the Gorgon and Jansz-Io fields, to processing facilities on Barrow Island - as far as 130 kilometres away.

More than 800 kilometres of pipe was installed for the three pipelines required for each gas field.

The weight of the pipe and structures totaled 230,000 tonnes – equivalent to more than three aircraft carriers.

Accessing the Jansz-Io field was an engineering feat.

It required the pipeline to cross an underwater escarpment at the edge of the continental shelf, where the water depth increases from 500 to 750 meters.

This was in every sense a giant underwater cliff!

The steepness of the scarp necessitated the design of 270-meter-long pipe spans – far longer than the 40-meter lengths usually used.

I mention this example because it illustrates how technically complex subsea developments can be.

Unlocking the technical challenge of running a subsea pipeline up the escarpment, unlocked the possibility of the Gorgon development.

Now, as the industry strives to reach resources further and further from production hubs, long subsea tiebacks will likely form the preferred development methodology of the future.

I'm therefore very pleased to attend the launch of a centre which has as its central aim, the advancement of technology and research to drive innovation in subsea tiebacks.

The UWA Centre for Long Subsea Tiebacks offers us several important opportunities:
To build our understanding of the science behind hostile deep-sea conditions.


To enhance the economic feasibility of remote offshore prospects that might otherwise be left in the ground.


And, to generate innovative solutions to minimise environmental impacts.
The center will work on themes which evolve directly from day-to-day challenges, specifically:
Flow assurance – that is, the reduction of hydrates management costs by improving and minimizing hydrate inhibitors;


Second: Pipelines – the reduction of value chain cost by developing more advanced design models and alternative pipeline materials; and


Subsea processing and monitoring – reducing design margins and improving data acquisition.
The timing is right for this new centre because - while the $200 billion LNG building boom is largely completed - WA's oil and gas industry has big growth plans.

Chevron has three growth projects in the wings, including the Clio-Acme development which aims to commercialize two Chevron fields and process them through facilities on the Burrup.

Along with our Gorgon Stage 2 and Jansz-Io Compression Projects, these undertakings could deliver more than $12 billion in capital spending – much of it in WA.

Growth projects aside, even the current business-as-usual operations spend for Australia's existing LNG developments is incredible.

McKinsey estimates during the 30-year operations phase of Australia's existing LNG facilities, ongoing operations expenditures across Australia, of between 8 and 9 billion dollars per annum. That's equivalent to the WA government's health budget in 2016-2017 (WA Government 2016 Budget: Health $8.6 billion for 2016-2017 period).

The ongoing multi-generation expenditure will deliver significant economic and social benefits to our communities - jobs, domestic gas and local content to name a few.

Collaboration with Woodside

The great strength of the UWA Centre for Long Subsea Tiebacks is that it's been born out of collaboration.

It's seems natural to me Chevron and Woodside come together with UWA in this partnership.

UWA has long been at the forefront of breakthroughs to industry challenges.

And Woodside and Chevron have long histories in WA and a large, shared acreage position.

And, while we're different companies, it need not define us solely as 'competitors'.

Our real competition isn't with each other – it's with resources provinces such as Canada, USA, Russia and Qatar.

In the end, the key to ensuring Australia remains internationally competitive is collaboration…

We see a great example of it in WA Premier Mark McGowan's LNG Jobs Taskforce, unveiled earlier this year.

The Taskforce's vision is to maximise the local economic, employment and technology benefits of our sector and help build on Perth's reputation as a global LNG hub.

Today is another great example of that same collaborative spirit.

I'd like to conclude by thanking all of those involved in bringing the Centre to reality.

Thank you for your vision and your dedication.

Now the hard work begins, but by working together, we give ourselves the biggest chance of success.

Thank you.