feature

mentoring future industry talent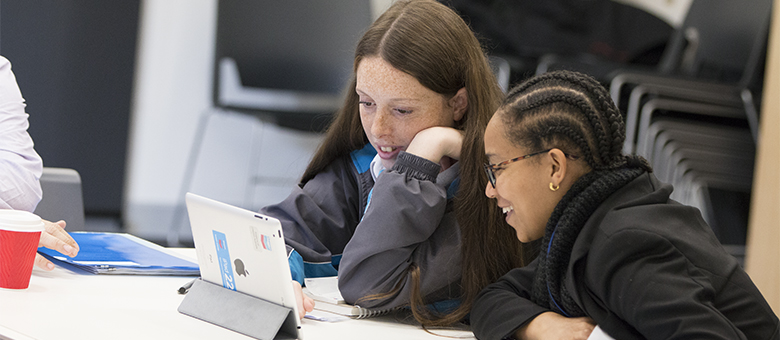 At Chevron Australia, we are committed to investing in tomorrow's workforce and fostering the next generation of big thinkers.

This year, 26 students from six Western Australian schools have received tuition assistance and ongoing mentorship through our Aboriginal School Scholarship Program.

Delivered in partnership with Earth Science WA (ESWA), the program gives students first-hand insight into the Oil & Gas industry, as well as building on their science knowledge and interpersonal skills, by pairing each participant with a Chevron employee mentor.
Students recently visited the Chevron Australia offices for a fun-filled day of science workshops, and to see what a day in the life at Chevron entails. To kick things off, ESWA CEO Jo Watkins demonstrated rock permeability in a fun and tasty experiment – substituting rocks for chocolate and oil for chocolate milk.

Soon-to-be high school graduate Blake Griffiths said he was grateful for the opportunities he'd had to talk candidly with industry professionals over his three years in the program.

"I hope to be studying Engineering at UWA next year," said Blake. "One of the best things about the program is that its shown me the many different roles that exist within the field. I know now that if one area of engineering isn't for me, chances are there is something else I would love."
See how else we're creating prosperity>