work with us

we are proud of the contribution we make to australia through investing in our suppliers and supporting local employment
building capacity and capability
Chevron has been present in Australia for more than 60 years and operates two of Australia's largest natural gas developments – the Gorgon and Wheatstone Projects, manages an equal one-sixth interest in the North West Shelf Venture and operates Australia's largest onshore oilfield on Barrow Island.
We are proud of the contribution we make to Australia through investing in our suppliers and supporting local employment.
Learn more about how we build local capacity and capability, what we look for in a supplier and the career opportunities we have for people who are driven to help deliver crucial new energy to the world.
opportunities for australian defence force veterans
Chevron Australia is part of the Prime Minister's Veteran Employment Program in support of veterans transitioning to the civilian workforce and has a Veterans Employee Network with more than 250 members across our operational sites. Through this network, members have an opportunity to connect with likeminded individuals who share a common ethos, values and culture of selfless giving and support of others.
We also engage with other transition support and training organisations such as Right Management, Women in Engineering at South Metropolitan TAFE, RSL WA, Legacy and Working Spirit.
Apply to Chevron Australia:
Apply directly by setting up a candidate profile to receive job alerts via our Talent Marketplace; or
Register with one of our partner hire agencies including NES Fircroft, Brunel or Airswift
Learn about our Veterans Network and hear from its members in the following videos: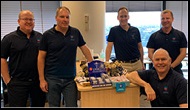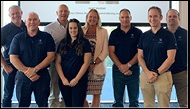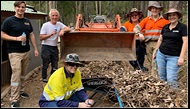 supplier opportunities
Investing in our suppliers and contractors helps foster local economic development and meet our business needs around the world. Globally, Chevron has a commitment to build local supplier capacity and reflect diversity in its supplier base. It achieves this through a Supplier Diversity Program and Supply Chain Management Policy.
Chevron Australia is committed to providing full, fair and reasonable opportunity for Australian industry to supply goods and services, and works hard to ensure that opportunities for local suppliers and contractors are realised.
Chevron has already committed $60 billion to businesses across Australia as part of the development of the Gorgon and Wheatstone Projects, providing local opportunities on a scale never before seen in Australia.
Our commitment is demonstrated by our Australian Industry Participation Policy.
register as a potential supplier
When sourcing high quality goods and services we value companies with the following qualities:
Excellent safety record
Cost efficiency
Financial viability
Competitive pricing
Customer focus
Innovative business solutions
Chevron Australia utilises the vendor identification services of the Industry Capability Network to provide qualified information on Australian suppliers. The Industry Capability Network of Western Australia (ICNWA) is an integral part of Chevron Australia's contracting and procurement teams both during construction and operations.
Chevron Australia utilises the ProjectConnect and ICN Gateway websites to advertise upcoming procurement and contract opportunities.
ProjectConnect and ICN Gateway provide suppliers and contractors with an understanding of the work scopes to be tendered or already out to bid. Basic information on the scope of work for each of the packages may assist suppliers and contractors to better position for work.
Bidders and successful contractors for these work packages are also encouraged to utilise ICNWA to obtain similar advice on potential Australian sub-contractors and suppliers.
Upon award of a contract, the name and contact details of the successful contractor are published on ProjectConnect and through ICN Gateway to further facilitate contact with Australian industry.

contractual requirements
Chevron Australia has implemented contractual requirements for Australian Industry Participation (AIP) for our Pilbara focused Western Australian projects and operations which include AIP Exhibit, AIP Standard Operating Procedure and AIP Requirements for short-form contracts.