speech

AOG conference opening session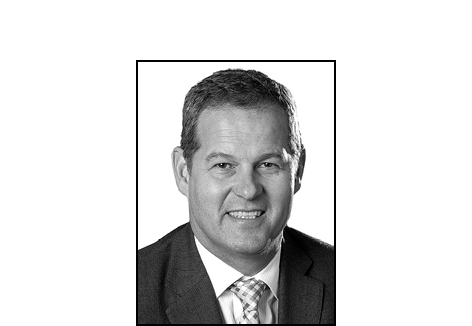 Nigel Hearne
President
Chevron Asia Pacific Exploration and Production
Wednesday 14 March 2018
AOG Conference - Opening Session Chair
With the Gorgon Project's three LNG trains online and Wheatstone's second train due online this year, WA will be home to 11 liquefied natural gas trains, producing about 46 million tonnes of natural gas per year.
Once the Chevron-operated Gorgon and Wheatstone projects are fully operational, Chevron will be Australia's largest liquefaction owner with access to about one third of the capacity, or 15.8 million tonnes per annum of production, which includes our share of the North-West Shelf Project.
You might not be aware, we are also a leading domestic gas supplier to WA.
At full capacity, Gorgon domestic gas can generate enough electricity to supply 2.5 million households, equivalent to all the households in Perth and Melbourne.
Our supply of domestic gas is set to increase with Wheatstone due to commence later this year. The capacity at both plants is enough to provide 50 percent of WA's current domgas supply.
Not only are Gorgon and Wheatstone leading LNG and domestic gas suppliers, but Chevron along with our partners have delivered tens of thousands of jobs and significant levels of expenditure on Australian goods and services.
More than 60 billion dollars, in fact, for Gorgon and Wheatstone.
And that's just construction. We aren't even talking long term Operations yet.
To keep our world-class LNG facilities going and the trains full, we need to keep investing: New wells, subsea equipment, platforms and pipelines to name a few.
Not to mention the long-term operations and maintenance equipment, skills and capabilities these facilities require to support them over many decades.
This next phase is an exciting time for our industry – and Australia has attracted some of the best operators in the business - Woodside, Shell, Inpex to name a few.
In fact, McKinsey estimates during the 30-year operations phase of Australia's LNG facilities, there will be ongoing operations expenditures, of between 8 and 9 billion dollars per annum.
This is equivalent to building well over 500 new primary schools every year. That's a lot of schools.
Let me cite the example of Gorgon Stage Two Project or 'GS2' as we know it. Yes, I know, we do love an acronym in our industry.
GS2 is a further development of Gorgon's subsea gas network and we are working closely with ExxonMobil, Shell and our partners to find innovative and efficient solutions to ensure long-term supply can be maintained.
This project illustrates the ongoing infrastructure investment required to keep the trains full and our customers happy.
Because of the intergenerational lifespan of these projects, the direct and indirect benefits to the Australian economy are not only significant, they're long-term.
The 'rateable' or predictable nature of long-term operations work grows jobs and fosters local content and in turn incubates new service providers.
The impacts are felt at all levels: Recently Chevron made a contract award to Onslow-based business NTC Contracting for civil services in support of Wheatstone… and another award to Aboriginal business Kulbardi for stationery supply.
During the past 7 years, we have awarded 1000-plus contracts to 600 Australian companies as a result of Gorgon and Wheatstone.
Across the broader industry, the local content achievements are magnified.
So how do we make the most of the size of the Operations prize?
How do we ensure predictable and reliable supply of feedstock to keep these massive natural gas facilities full of gas over their lifetimes and ensure we are delivering on our customer commitment?
And how do we optimise the development of our world-class petroleum basins, such as those off WA's North West coast?
I believe it is a shared responsibility for our industry.
And this is where the 'c' word comes in: Collaboration.
To most efficiently unlock the resources in the ground and extend the economic and community benefits, the industry needs to work closer together.
By industry, I mean major producers, suppliers and contractors along with the support of governments.
Apart from maximising the potential of our resources, collaboration can drive efficiencies, optimise resources, bring valuable domestic gas to market and boost government revenue.
It can also reduce costs to producers, customers and ultimately consumers and shareholders.
It's time to embrace new thinking and reassess the approaches of the past.
The traditional 'go it alone' strategies by individual players won't yield the best outcomes from the resource or deliver the best outcome for the country.
Consider Queensland's Curtis Island where three LNG facilities sit side-by-side with triplicated infrastructure.
We've also seen individual interests succeed over a collaborative approach in our own back yard, off WA's North-West coast.
In Australia, there are relatively few examples of co-operation during the development, construction and operations phases of projects.
I'm pleased to say one example is the Chevron-operated Wheatstone Project which was successful in becoming Australia's first third-party natural gas hub, designed to allow third-party producers access at ground floor commercial terms. It was a ground breaking commercial outcome.
Another step in the right direction is the recent efforts of LNG producers to co-ordinate their maintenance and turnaround activities with one another.
The Australian Competition and Consumer Commission has given a conditional go ahead to four operators - Woodside, Shell, Inpex and Chevron - to share information on things such as plant turnarounds.
The aim is to improve safety, efficiencies, maximise employment and boost LNG production.
Australia can also look overseas for positive examples, in long-established oil and gas provinces such as the Gulf of Mexico and North Sea.
There, industry collaborates in non-competitive areas, such as logistics, and share third-party infrastructure networks such as pipelines.
The results are lower costs and maximized resource recovery.
The 220-kilometer Jack/St. Malo Oil Export Pipeline is the energy equivalent of the US interstate highway system that spurred economic growth through interconnectivity in the 1950's.
The pipeline provides a reliable, long-term export solution for the Chevron operated Jack/St. Malo and can be used by other oil operators. This creates both an economic solution for deepwater gulf oil transportation and reduces the industry's footprint on the sea floor.
I was previously leading Chevron's Appalachian Mountain Business Unit in the north east of the U.S.
Here, I experienced firsthand collaboration unlocking the resources in the ground, and delivering economic benefits for local industry, manufacturing, the community and environment.
Commercializing our advantage through strong collaboration would spearhead Australia's role as an LNG powerhouse.
It would also help us position Perth as an internationally-recognised LNG services centre.
By growing our capability in research and development, innovation, technology, skills and services, Perth could complete a triangle of global petroleum centres along with Houston and Aberdeen.
The potential payoff on investment, local content and jobs is significant.
Our speakers this morning are well placed to discuss the opportunities for further collaboration, among other topics.
Civmec and INTECSEA have both demonstrated their capabilities in successfully delivering work scopes to Chevron and across the industry.
Intecsea provides support to Chevron Australia under our Engineering Services contract with WorleyParsons.
Civmec was extensively engaged on Gorgon and Wheatstone during construction with work including pre-cast concrete, steel fabrication, subsea pig launcher/receiver and jumper spools. Their work continues to support us in Operations.
Hearne response to WA Premier remarks:
Western Australia's LNG industry welcomes the formation of an LNG Jobs Taskforce to further maximise the enduring benefits of Western Australia's LNG operations.
Greater industry collaboration is key to growing and strengthening our local capability.
This will unlock – not just the natural gas resources - but the accompanying long-term jobs of the future to support Perth being an internationally recognised LNG services centre.
As an industry that's the obligation we have to make this happen.