speech

AOG conference opening session: an energy shift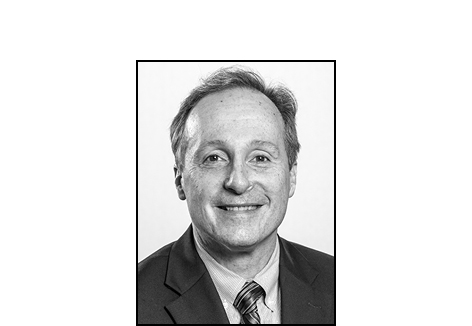 Jeff Schmoll
General Manager Major Capital Projects
Chevron Australia
Wednesday 13 March 2019
AOG Conference Opening Session - An Energy Shift
Ladies and gentlemen, I wanted to pick up on the theme of this year's conference: 'An energy shift'.
This theme is an important one because it speaks to a number of transitions occurring in our industry.
In fact, our industry has been in transition since its inception.
When Chevron was founded in 1879, its primary product was kerosene for lighting, a better alternative to whale oil.
In subsequent decades, Chevron products powered the first trans-Atlantic flight in 1927. A part of the transition to air travel and transportation.
Today, Chevron's large new liquified natural gas projects provide cleaner energy across the Asia Pacific and domestic gas to help power Western Australia.
This has been another major energy shift.
When we think about the energy shift in the Australian context, we think of the following:
The transition of projects from construction to operations and maintenance;
The increasing use of technology in lowering development costs and improving the availability and utilisation of LNG plants
New uses for LNG; and
New affordable, reliable and ever cleaner energy
We've heard about some of these energy shifts this morning.
In addition though, there is another transition going on in our industry which is vital to securing future energy supplies.
This transition is about collaboration.
In the next few minutes I want to discuss how collaboration can help secure not only the future growth of our industry – but the jobs of the future - especially in Western Australia's premier Carnarvon Basin.
I also want to touch on some of our collaboration successes, as well as opportunities for future co-operation.
It's no surprise that the history of the development of WA's Carnarvon Basin has been one of 'point-to-point' developments.
Individual players have traditionally brought their product to market with their own plants via their own infrastructure.
The infrastructure has often been bespoke and 'right-sized' to the individual user's requirements.
What's resulted has been a highly successful industry in WA.
Indeed, Australia has propelled itself to be the world's largest producer of LNG - with more than half of its production coming out of WA.
So how does Australia maintain this leading position?
Any business person will tell you, you can't stand still and expect to remain competitive.
Consider the example of Blockbuster Video.
I think we're now down to the last Blockbuster store worldwide. Contrast this to the rapid rise of Netflix who moved from mailing individual DVD to a worldwide streaming powerhouse who is winning Oscars!
An important part of lowering development costs to stay competitive, is collaboration.
Specifically: Sharing infrastructure, sharing logistics, filling and maintaining existing plant capacity, and building right-sized infrastructure which is multi-user.
It also means further developing technology to ensure a strong local service industry, and to improve the availability and utilisation of our LNG plants in the operations phase.
And, ultimately, it means building Australia into an LNG Technology Center of Excellence - exporting its know-how to the world.
The good news is the industry recognises how collaboration can help accelerate the development of the nation's resources.
Indeed, the industry is chalking up some good early collaboration successes:
The Chevron-operated Wheatstone Project stands as Australia's first LNG hub concept.
Its investor-ready and open to third parties to develop gas on ground-floor commercial terms. It achieves economies of scale, synergies and capital efficiency.
Equity partners have access to common-user port infrastructure and shared downstream facilities, including the plant and construction village.
And the site has environmental approval for up to 25 million tonnes per annum of LNG.
Let's talk next about the North West Shelf.
For the first time, the North West Shelf is being transformed into a competitive and profitable tolling facility.
The Joint Venture partners have already aligned on non-binding key commercial terms, capable of attracting and accommodating multiple third-party users.
And on that score, I'd like to acknowledge the efforts of Woodside, represented by Meg O'Neill here today, in helping progress this.
I'd also like to thank the Mines and Petroleum Minister for the support he has shown for multi-user access and the concept of an interconnected gas gathering system.
We fully support North West Shelf remaining a long-term attractive investment, with predictable cash flows and ability to attract multiple users to keep the plant full.
I've now spoken about Wheatstone and North West Shelf, now let's talk about more recent collaboration success of the work of the LNG Jobs Taskforce.
As you've heard, the LNG Jobs Taskforce is a partnership between the WA Government and industry to maximise the potential of the local oil and gas industry and harness local capability and technology.
Chevron is an active supporter of the Taskforce and believes it can generate significant extra value.
This collaboration provides a unique opportunity for the State to become the global leader in industries focused on servicing, maintaining and building upon existing LNG operations.
With effective collaboration between industry and government, as well as the education and training sectors and other key stakeholders, Perth can become a global petroleum hub alongside Houston and Aberdeen.
In doing so we can create long term jobs and opportunities for Western Australians.
We all have a vested interest in helping further develop WA's reputation as the best and most reliable LNG supplier.
There will always be areas where it's in the interests and a legal requirement for companies to compete.
But, there are areas where it's in the interests of the industry and the country for companies to collaborate, achieve scale and ultimately produce a more successful and efficient local industry.
The key here is to agree on those non-competitive elements we can align on - and the LNG Jobs Taskforce can play a critical role assisting with this.
A fourth positive collaboration example involves the timing of plant turnarounds between four of Australia's LNG majors.
These turnarounds are extremely labour and equipment intensive and happen on continuous rotation across 12 LNG trains in WA and the Northern Territory.
Co-ordination of turnarounds between companies was given the go-ahead by the Australian competition regulator a year ago.
The decision means WA's pool of skilled contractors and specialised equipment can be better co-ordinated – better for industry, better for the economy.
And there are other examples such as the 'Safer Together' initiative, 'Project Symphony' and The West Australian Resources Aero-Medical Evacuation or WARAME.
WARAME provides critical medical emergency services to seven industry member companies including Chevron, through a contract with Aspen Medical.
Apart from driving competitiveness, one of the big advantages of collaboration is the economic benefits it can bring – for example, on jobs and local content.
At Chevron we think we already have a strong record on these fronts and we believe a thriving local industry is good for everyone. Having recently completed construction of two major capital projects comprising of five LNG trains and two domestic gas plants, we have seen major benefits flow to local industry and the community. I'd like to spend a moment calling out a few examples of local companies who have excelled:
I mentioned turnarounds a moment ago. Local company AusGroup recently won work under its contract to support a scheduled major turnaround at Gorgon, creating another 150 local jobs to compliment the hundreds of local jobs required for the turnaround task.
The company will supply experienced planning, supervision and multi-discipline trade resources.
This work is in addition to several key packages recently awarded including pipe fabrication, compressor transportation and lifting frame, main stack replacement and the module fabrication.
In addition to AusGroup, another local company which needs little introduction, Civmec, has been awarded a range of major packages for both Gorgon and Wheatstone throughout the construction of those Projects.
They were then able to expand their facilities in Henderson and invest in new technologies.
Most recently, Civmec was awarded fabrication work to assist with the modifications of Gorgon's CO2 Injection Project.
Through innovation, Civmec is competitive with Europe and Asia in the fabrication space.
For some local businesses, getting their start in WA has unlocked access to projects all over the world.
One such example is Subsea Engineering Associates.
Subsea Engineering Associates started doing engineering work for companies like Chevron and has since expanded into Europe.
Subsea's innovative software automates the design process for subsea pipelines, saving money and time.
In the case of one pipeline project which Subsea Engineering Associates worked on, a traditional design would have simplified the number of soil types along a pipeline route to about four soil types.
In contrast to this, Subsea analysed 490 changes in soil type along a 77km sub-sea pipeline route and significantly pushed down the cost of building the pipeline.
Subsea is now forging ahead and competing with Asian and European firms.
I'm pleased to let you know that more opportunities on the way for local providers of goods and services.
Chevron and its Joint Venture participants have decided to proceed with future offshore development at the Gorgon natural gas facility by taking FEED entry on our Jansz-Io Compression Project or JIC.
The JIC Project will prolong the life of Gorgon's Jansz Io-fields and was part of the original development plan for the project.
In an Australian first, this technologically-advanced project will use subsea compression to enhance recovery of Jansz-Io.
This will maintain long-term natural gas supply to the Gorgon LNG and domestic gas plant on Barrow Island.
The proposed project will include significant local opportunities in the Front-End Engineering and Design work.
These opportunities include all onshore components as well as potential scopes across local engineering, project management, fabrication, onshore construction, subsea installation and support.
The JIC local content work comes on top of more than 40 billion dollars spent on Australian goods and services on Gorgon spread across more than 700 contracts to Australian companies.
Let's include here the delivery of growing volumes of affordable, reliable and cleaner domestic gas for customers in WA.
In fact, you may have seen last week's announcement of that start of domgas deliveries from the Chevron-operated Wheatstone Project.
Wheatstone is now feeding domestic gas into the WA market and can supply up to 200 TJ's per day.
Combined, Wheatstone and Gorgon will have the capacity to provide 500 TJ's of gas into the WA domestic system, equivalent to 50 percent of the available WA supply.
It's great news for customers and the businesses powered by this cleaner-burning resource.
The next chapter of the collaboration journey lies before us.
And we see that chapter as continuing to build a fully interconnected gas gathering system in the Carnarvon Basin.
What that means ultimately is third-party ownership, optimisation and development of the transportation and processing infrastructure.
This was reaffirmed independently in the recent Wood Mackenzie report entitled "Making the Carnarvon basin great again".
The report found: "Ultimately, we see the key infrastructure being owned and operated by an entity without interests in the upstream fields and ambivalent to whose gas is prioritised first. A level playing field would then be the end-game."
We're currently looking at different development options for our 100 percent-interest in the Clio-Acme field which has potential to show the strength of a truly interconnected Carnarvon basin.
An interconnected gas gathering system means more gas getting to the right place and the right location, when it's needed and provides the flexibility to bring on long-term domgas because of the development of hydrocarbon fields that might otherwise languish.
That combined with WA's domestic gas reservation policy ensures the more gas developed, the more there is for Western Australians… keeping the lights on, so to speak.
Other hydrocarbon provinces such as GOM and the North Sea have shown its possible.
This is a win-win for government and industry by ensuring remote and economically-challenged fields are developed - rather than leaving the resource in the ground and value on the table.
Ladies and gentlemen, there's no doubt 'an energy shift' is taking place.
I believe greater industry collaboration is a key part of growing and strengthening our local capability and delivering those significant benefits across local jobs and local content.
It will take hard work, vision and more than a little trust.
But the ultimate beneficiary is government, industry and, most importantly, the Western Australian community.
What we do is so important. There are 7.5 billion people on the planet and 1 billion of those are without electricity. 3 billion use biomass or animal dung to heat their home and cook their food. The population of the world is expected to grow to 9 billion people by 2040. We have an extremely important role in providing affordable energy to this growing population.
We work to develop the energy that improves lives and powers the world forward.
This is a worthy cause, something I can be proud of when I talk with my family and friends.
I believe we are up for the challenge.
Thank you