feature

enabling supplier diversity: kulbardi and kooya

Chevron Australia is committed to partnering with and supporting Aboriginal businesses, so they can fully participate in Chevron's and the broader industry's supply chain.

One of the many benefits of working with local businesses is the unique opportunity to watch them grow, develop, adapt to changing business needs and innovate for future success.

Within Chevron Australia's supply chain, there are many inspiring growth stories, but none as captivating as that of Balladong/Wilmen Noongar family Kim Collard and daughter Sharna Collard.

Chevron first partnered with the Collard family more than 10 years ago, when Kim was employed to run cultural awareness training for our employees through his growing business, Kooya Consulting.

Our employees were impressed by Kooya's professional education services and the genuine and meaningful intercultural dialogue it spurred.

In the Balladong dialect, 'Kooya' means 'frog', and like a frog Kim's business grew in leaps and bounds. In 2013, the Collard family diversified into their now thriving nation-wide office and stationery supply business, Kulbardi.

'Kulbardi' meaning 'magpie', with the black and white colouring of the bird, symbolises Indigenous and non-Indigenous businesses coming together as one entity.

In 2017, Kulbardi won a competitive tender to supply stationery to Chevron's offices and have done so ever since. This success coupled with others, enabled Kim and Sharna to establish the Bibbulmun community fund where part of Kulbardi's proceeds are channelled back into the Aboriginal community to build capability and capacity around leadership and entrepreneurship.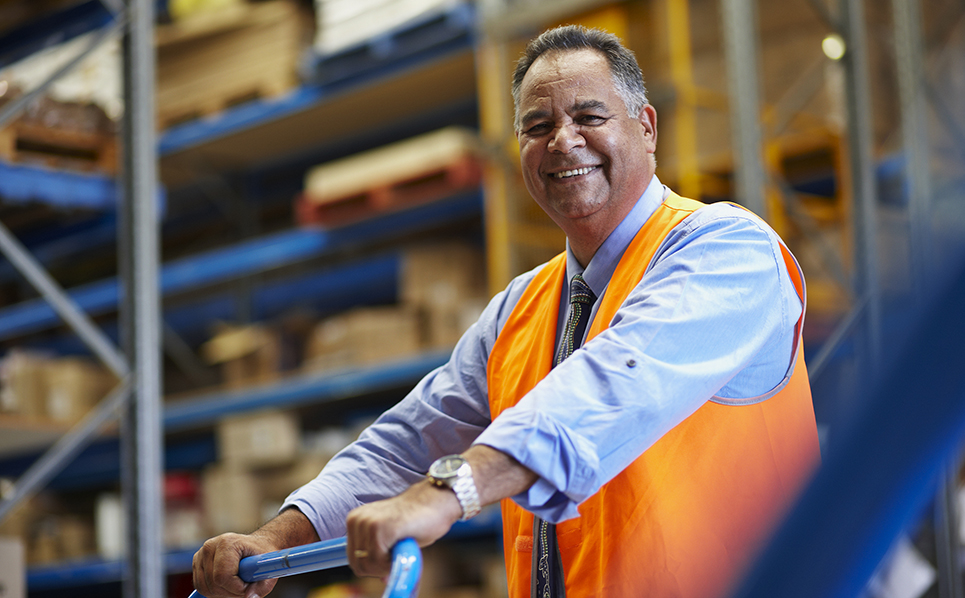 The Collards' increased business experience and growing networks sprouted greater opportunities and soon enough their next venture Kooya Fleet Solutions (KFS) was born, where Sharna took the lead as Client Manager.

KFS is Australia's first and largest Aboriginal owned and operated Fleet Management Company, specialised in providing flexible, innovative and cost-effective fleet management solutions. Since 2016, KFS has supplied light vehicles to Chevron's Wheatstone site near Onslow.

Kulbardi and Kooya Australia Fleet Solutions CEO, Kim Collard said he is proud to work with Chevron and looks forward to continuing their productive relationship with the company.
"We are only as good as our customers and we wouldn't be where we are today, if it weren't for the support of companies like Chevron," Mr Collard said.

"Working with Chevron highlights to the broader market place, our capability and capacity to competitively deliver on large contracts, on time, and with excellent customer service."

Chevron is proud to have joined the Collard family on their journey as they have built-up their local businesses. Starting small, they have responded to and leveraged the changing needs of our industry and have set themselves up for continued success and growth in the future.
Find out more about how we are working towards reconciliation >