feature

chevron wins prestigious safety award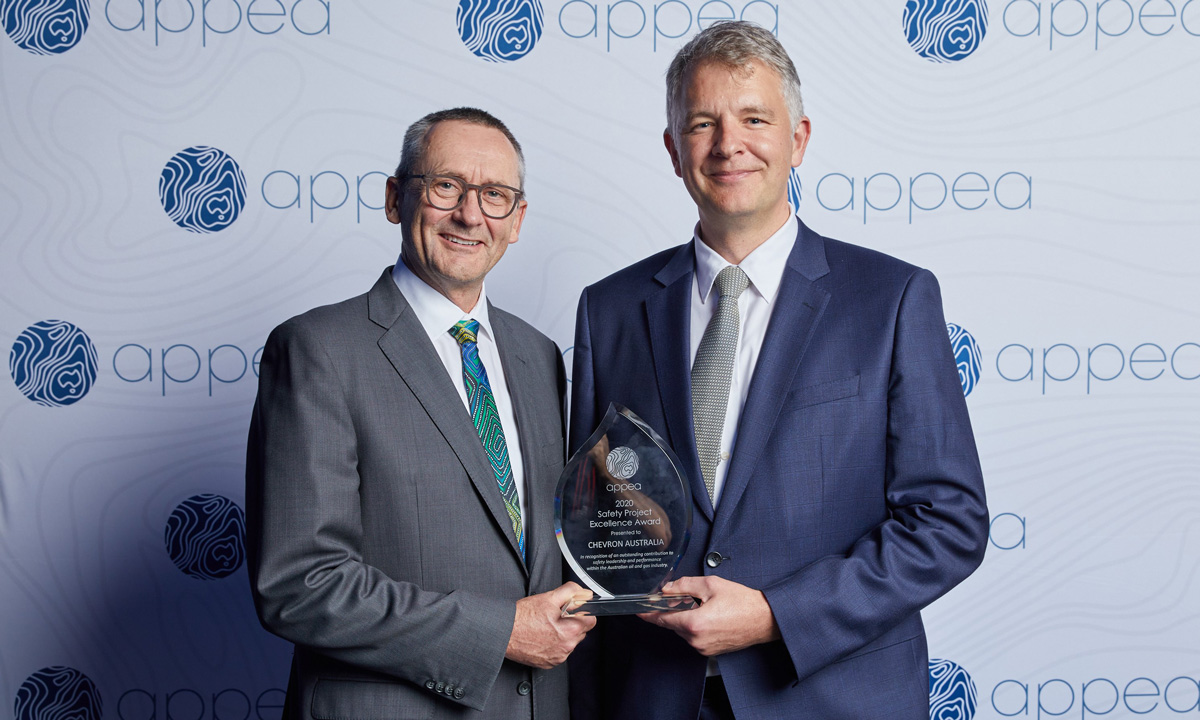 Chevron Australia was proud to accept the prestigious APPEA Safety Project Excellence Award last night.
The award recognised Chevron's ongoing efforts to protect its workforce and the community from COVID-19 through the implementation of polymerase chain reaction (PCR) testing.
The award was accepted by Director of Operations Kory Judd and Chief Medical Officer Dr Max Hills. Dr Hills said he was delighted with the recognition – but also proud of Chevron's leadership through this important initiative.
"We were able to deploy a novel solution that enabled rapid, near point of care PCR testing by partnering with our suppliers and leveraging the latest technology."
Accreditation and government approval was received to operate the equipment on our remote worksites, including the Wheatstone Platform.
The awards program committee indicated they were particularly pleased that the testing service is also available in Onslow.
"The Wheatstone analyser is used to process high priority samples from Onslow Hospital to support the medical team - we were very happy to be able to offer this service given the nature of our partnership with the Onslow community," explained Dr Hills.
Chevron was also announced as finalist in the Environment Project Excellence category for submissions on its mobile solar lighting towers on Barrow Island and produced water management for the Wheatstone Platform.