feature

recognising remarkable australians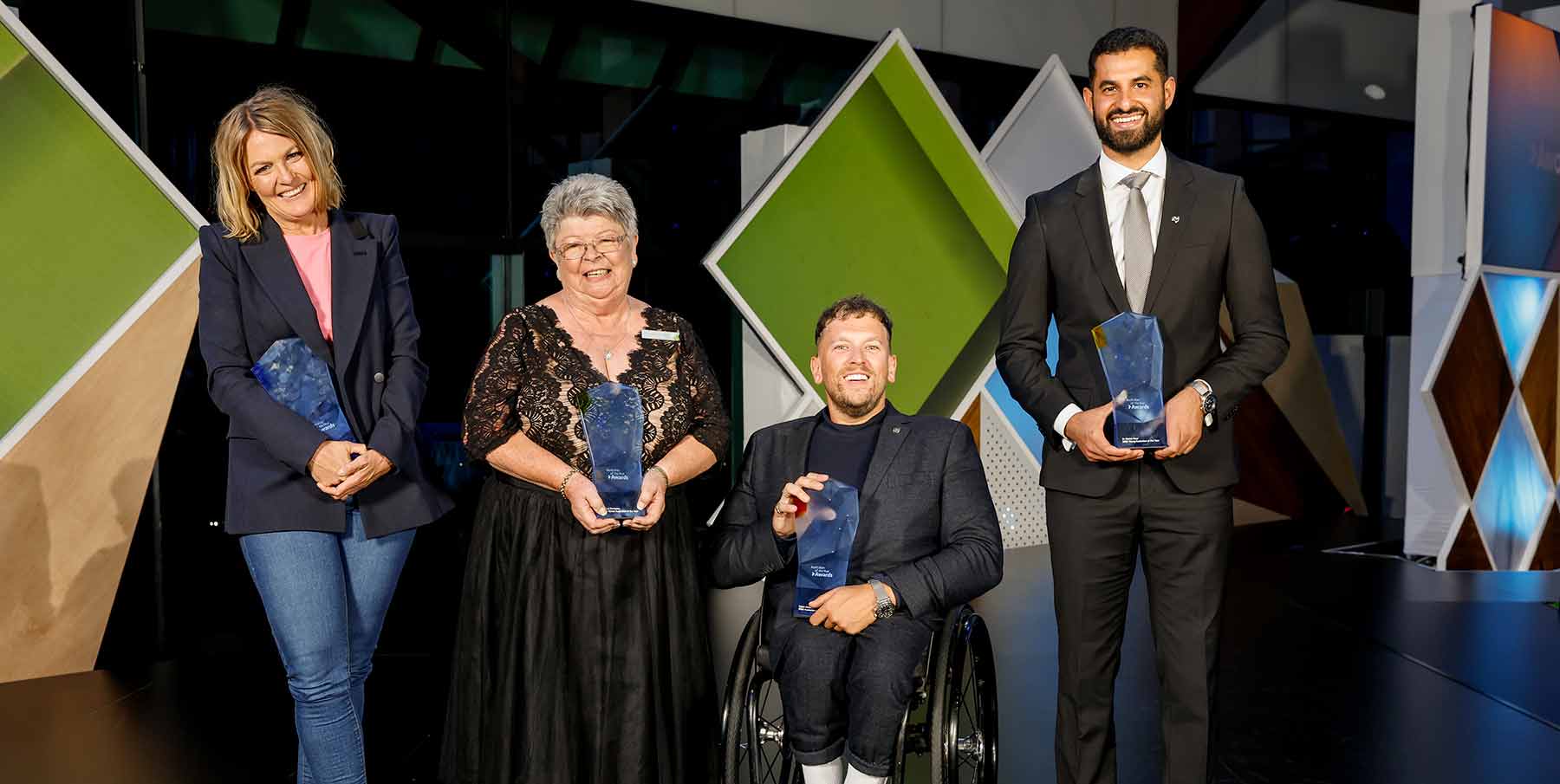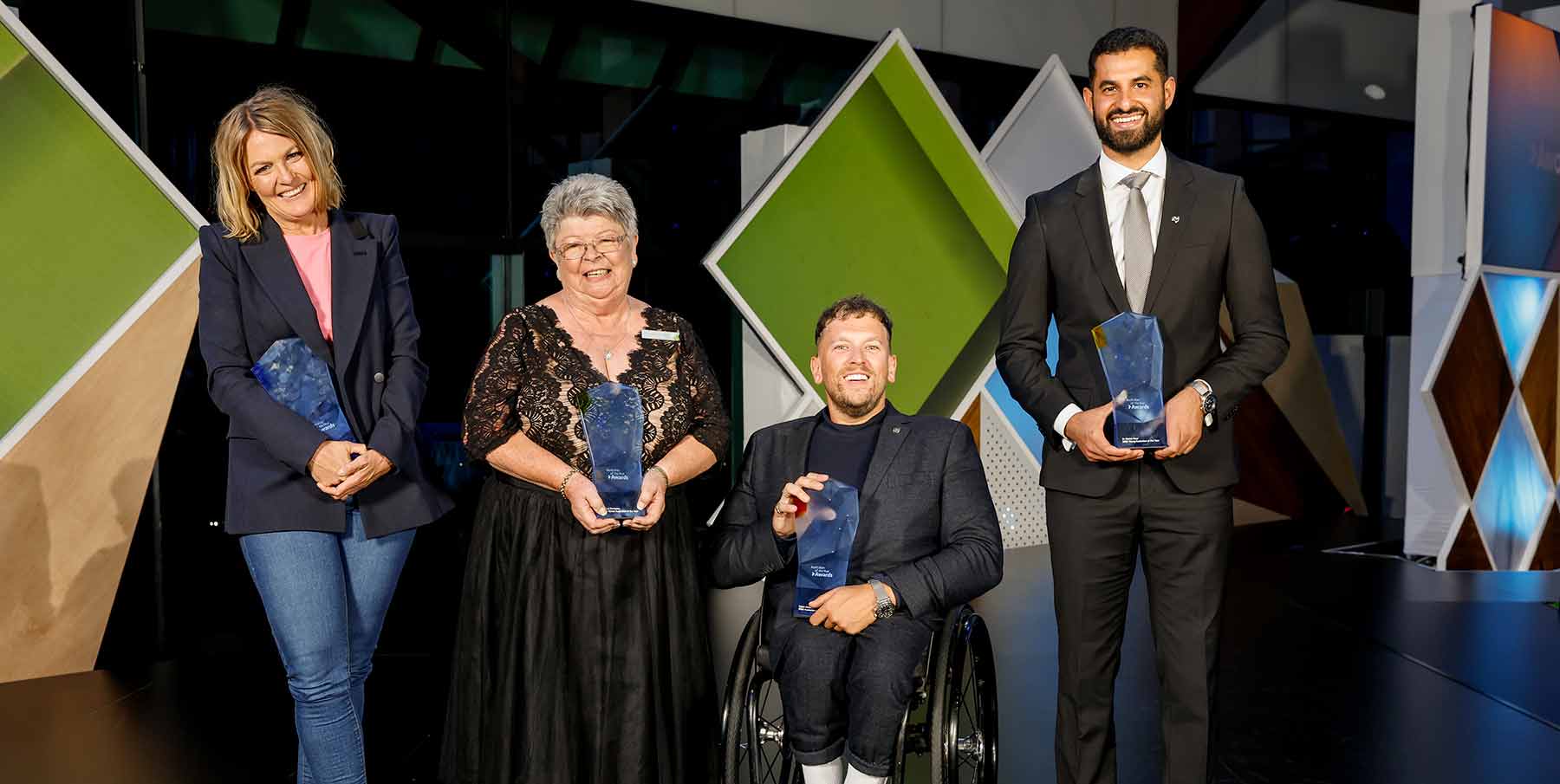 For more than 60 years, the Australian of the Year Awards have highlighted the efforts of remarkable Australians and their accomplishments.
As National Diversity and Inclusion Partner of the Australian of the Year Awards, Chevron Australia is proud to play a role in celebrating the contributions nominees and recipients make to our local communities.
Coming from all walks of life, the 2022 finalists and recipients highlight Australia's rich diversity, but are united by their tireless work to improve lives, the incredible outcomes they have achieved and the values which they each represent.
At the awards ceremony earlier this week, 2022 Australian of the Year Dylan Alcott OAM was recognised for his tireless work as an athlete, paralympian, philanthropist, media commentator and advocate for people with a disability.
In the past year, Dylan became the first male in the history of tennis to win the Golden Slam, but his achievements off the court are even more impressive and are having a profound impact. He founded the Dylan Alcott Foundation to provide scholarships and grant funding to marginalised Australians with a disability, co-founded Get Skilled Access and established AbilityFest – Australia's first fully accessible, inclusive music festival. Dylan also holds a range of high-profile media roles and has authored a best-selling autobiography.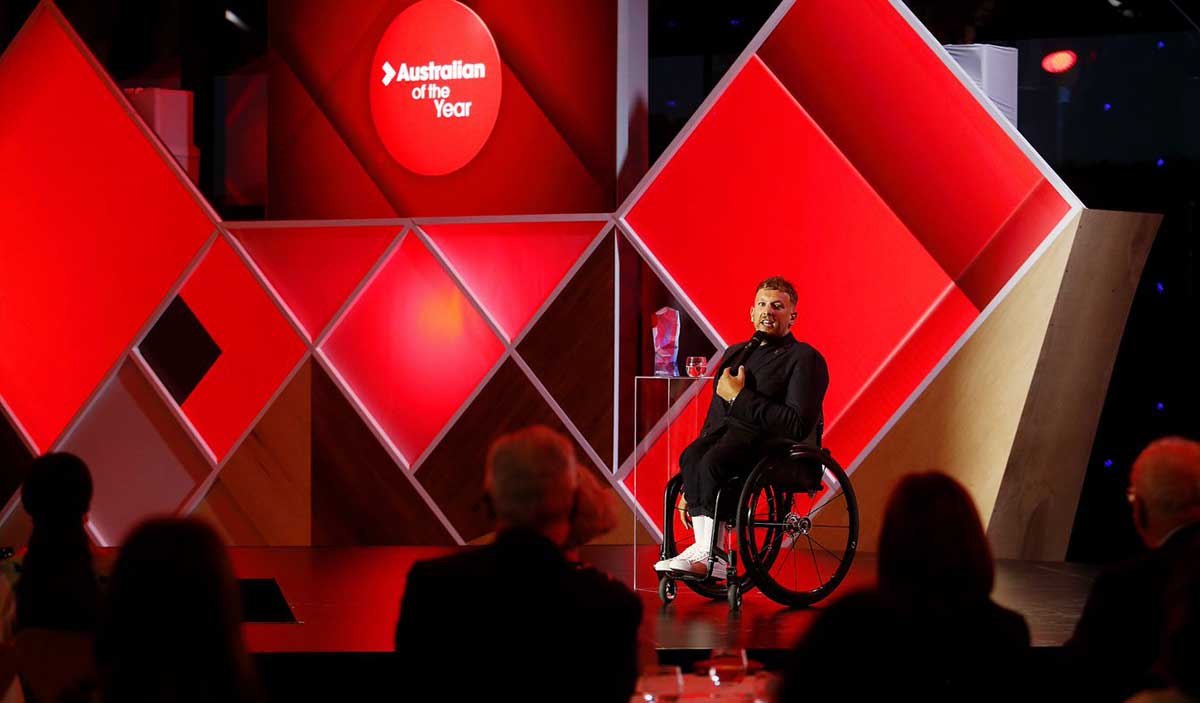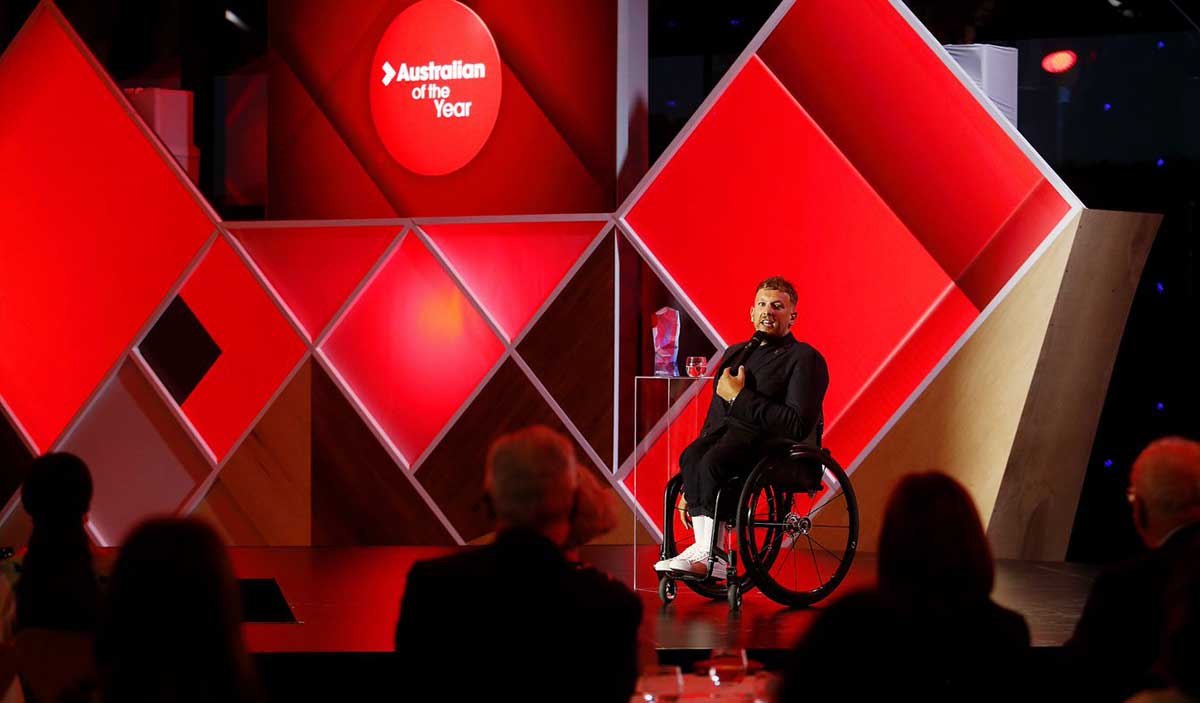 St John Ambulance volunteer Valmai Dempsey was named as 2022 Senior Australian of the Year for her more than 50 years of service, Dr Daniel Nour was named 2022 Young Australian of the Year as the founder of Street Side Medics – a not-for-profit mobile medical service for people experiencing homelessness – and 2022 Local Hero Shanna Whan was recognised for her work in establishing Sober in the Country, working to change the culture of alcohol use in rural Australia.
Introducing the awards on Tuesday night, the Prime Minister Scott Morrison congratulated the finalists and thanked them for their contributions to Australia.
"You've reached out to others from deep within your own experience, you've risen to meet a need or light the way, and whole communities have been changed by your actions.
"For me this ceremony is about more than an award on a mantlepiece as I'm sure it is for anyone here. It's a touchstone for what this country is about. What makes us tick, why we keep going as we do."
Mark Hatfield
Managing Director, Chevron Australia
Speaking via video at the ceremony, Chevron Australia Managing Director Mark Hatfield reflected on the significance of the Awards.
"At Chevron, resilience, mateship and the pursuit of excellence are all foundational to who we are as individuals, and as a company. These are the very attributes displayed by the awards finalists we are celebrating today," said Hatfield.
"Representing a cross-section of Australia, their stories are both humbling and inspiring - and this is why Chevron is extremely proud to be the National Diversity and Inclusion Partner of the Australian of the Year Awards.
"With their drive and commitment to make Australia a better place, these nominees highlight the very best this country has to offer – and we are delighted to help recognise and celebrate their human energy."
Chevron Australia values diversity of all kinds, and we are committed to learning from and respecting the cultures in which we operate. We congratulate all nominees, finalists and recipients of the 2022 Australian of the Year Awards – read their stories below.