speech

chevron's evolution in Australia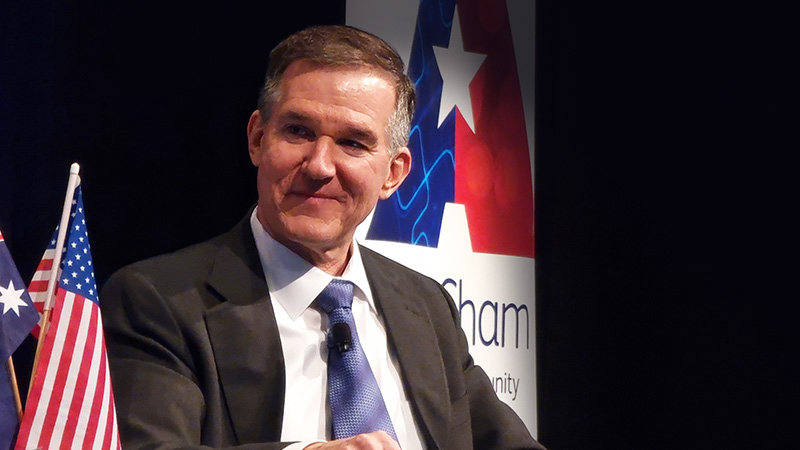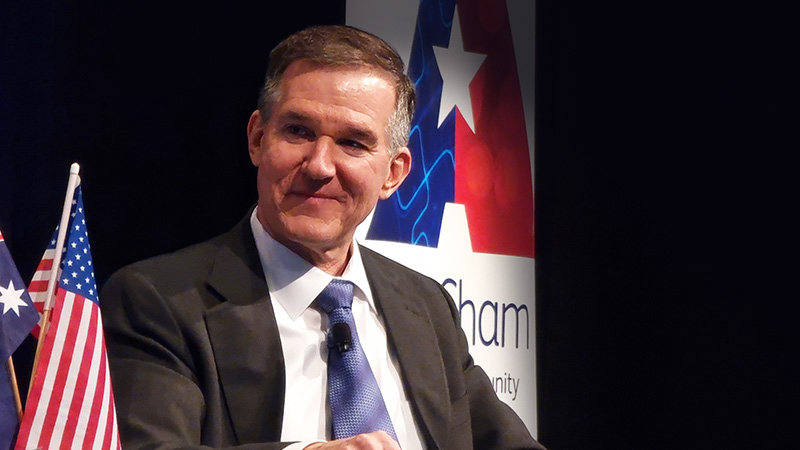 Mark Hatfield - Managing Director, Chevron Australia
American Chamber of Commerce in Australia Business Lunch
30 June 2022
I am very pleased to be here today with our good friends, the American Chamber of Commerce in Australia, to speak with you about Chevron's operations and our energy evolution.
I too would like to begin by acknowledging the traditional owners of the land we meet on today the Whadjuk Noongar people and pay my respects to their Elders past, present and emerging.
As you've seen in the video, Chevron has been part of Australia since 1952.
Over the past 70 years, we've certainly experienced how the energy industry has evolved.
From discovering oil off the WA coast to spearheading Australia's rise to become a global LNG powerhouse to pioneering carbon capture and storage technology, Chevron Australia has changed as the world's energy needs have changed.
Our story began when Caltex, a subsidiary of Chevron, joined with Ampol to form West Australian Petroleum, WAPET. Over the next two decades, WAPET was involved in several oil field discoveries including the largest oil discovery in Western Australia on Barrow Island off the north-west coast. And that led to the creation of our WA Oil business, which has produced some 335 million barrels of oil since 1967.
If oil was our beginning in Australia, LNG was our first big transformation.
It started with our share in the North West Shelf Project and expanded when Chevron and our joint venture partners invested more than A$80 billion in two of the world's largest LNG projects Gorgon on Barrow Island and Wheatstone, near Onslow.
That was an unprecedented investment for our company. But it was underpinned by strong fundamentals:
A world class resource base
Access to that resource, through the stability of Australia's policy and fiscal settings
Long-term demand from premium customers, and
Extraordinary joint venture alignment and collaboration.
Those fundamentals still exist today. And at a time when energy security is top of mind, our decision to make that investment more than a decade ago has arguably taken on new significance.
As the world looks to a lower carbon future, we've also led the way in the development of carbon capture and storage in Australia and now operate one of the world's largest CCS systems on Barrow Island.
Since 2019, Gorgon CCS has injected nearly six and a half million tonnes of CO2.
In addition to reducing emissions from our LNG operations, it's giving us learnings that we're sharing with industry peers and governments to support Australia's development of this critical technology.
When I look back at these achievements, none would have come to pass without a commitment to partnership.
Together with the Wheatstone joint venture participants, we've invested more than A$250 million in social and critical infrastructure in Onslow to help the town and region thrive.
Located on Thalanyji country, the Wheatstone project was progressed in close consultation with the traditional owners and native title holders of the Onslow area, and this close consultation continues today.
We've also worked with governments to forge a shared vision for Australia's energy future through initiatives like the WA Government's LNG Jobs Taskforce and the GeneratER program, delivered in partnership with National Energy Resources Australia.
We believe that partnership is the foundation of shared success.
Partnership is what AmCham is all about, by strengthening the business relationship between Australia and America. These two great nations have forged a highly valued economic, geopolitical and cultural partnership spanning decades.
And, to agree with the new US ambassador to Australia, Caroline Kennedy, an even greater and deeper partnership, in my opinion, would serve both countries well.
Since arriving in Perth last March, I have learnt a great deal about Australia, the wonderful and friendly people here, our business, and, yes, I've even learned what vegemite is.
During this time, it's become clear to me that my job is to continue Chevron's Australia's evolution – in the energy solutions we provide, the experience we offer employees, and the contribution we make to the community.
A key driver of that evolution is the energy transition.
Globally, Chevron intends to be a leader in the efficient production of traditional energy like LNG while growing the lower-carbon businesses that will be a bigger part of the future.
Our meetings with customers used to be all about reliability and timeframes, now the first thing they want to know is how we're decarbonizing.
A new business, named Chevron New Energies, has been formed to lead our lower carbon strategy globally.
It's a strategy that plays to our strengths and experience, focusing on hydrogen, CCS, offsets, and renewable fuels.
At an operational level, we're looking to see how we can reduce the carbon intensity of our existing assets.
We're also expanding our methane-detection capabilities with airborne sensors and drones to help us improve our maintenance programs which will further lower emissions.
These kinds of activities will be critical as we develop our plans and work towards net zero emissions from Gorgon and Wheatstone by 2050.
It won't be easy, but what gives me confidence in our ability to achieve net zero is our people.
Every day, I'm amazed by the passion and ingenuity of our workforce.
A great example is two employees working on the frontline at Gorgon – Steve and Jason.
They looked at how we restart the LNG plant after a major maintenance event and thought, "there must be a better way," and they were right.
Their revised procedure reduced the restart timeframe by around 30 hours and achieved a 70 percent reduction in flaring compared to previous restarts. Brilliant!
We know we'll only be able to attract the best and brightest minds to help solve our most complex problems … if we continue to evolve our workplace culture and employee experience.
We are not where we need to be. The Parliamentary Inquiry into Sexual Harassment Against Women in the FIFO resource industry shone a light on the culture of our workplaces, including Chevron's, and we didn't like what we saw.
In parallel with the inquiry, we've been working with an independent expert to better understand the prevalence of unacceptable conduct across our organisation.
Holding up a mirror to these behaviours is confronting, but we can't look away. Everyone deserves to feel safe, respected and included when they come to work, and achieving meaningful, lasting improvements is something I'm deeply committed to.
Our compulsory Upstander training program is the first step in our journey to do, and be, better. This training explores how to recognise and respond to inappropriate and harmful behaviours when we see or experience them.
We need every member of our workforce to be an Upstander, instead of a bystander.
We're also working to improve our employee experience through hybrid work arrangements that support greater flexibility and work/life balance among other activities.
And, soon, when we work in the office, we'll be doing it in a new building on Elizabeth Quay, which will have a strong emphasis on collaborative workspaces, social connection, and wellbeing.
This new headquarters office at One The Esplanade represents our long-term commitment and contribution to Australia.
It's a contribution that's set to grow. In addition to the more than A$6.6 billion in taxes and royalties we've paid since 2009, 2022 will see us pay more than A$650 million in tax.
That number is expected to increase rapidly, with taxes and royalties projected to be in the multi-billions each year starting as early as next year.
Earlier, I explained that Chevron Australia's story started with oil. Now, nearly 60 years after oil first flowed on Barrow Island, that chapter of the story is closing.
This morning we shared with our workforce that our WA Oil operations will soon enter a decommissioning phase, with oil production set to cease from 2025.
Decommissioning is an emerging area of focus and expenditure for both Chevron and our peer companies.
And with an estimated A$50 billion in projects to be completed across industry over the next five decades, the retirement of oil and gas facilities could lead to the birth of a new industry for Australia, just like the development of those facilities did.
The extraordinary things we've accomplished and the challenges we've overcome in our first 70 years in Australia makes me confident about our future.
In less than an average person's lifetime, we've seen nearly the full lifecycle of our WA oil business, led an LNG boom that's enabled progress and prosperity both here and abroad, and begun our next transformation as we strive to provide cleaner energy for a lower carbon world.
There's no doubt expectations of our industry are changing, and we need to keep evolving if we are to meet – and exceed – those expectations.
We're up to the task.
We're committed to building on our strong track record of providing the energy solutions our customers need, the work experience our employees deserve, and the contribution our community expects.
As we celebrate 70 years in Australia, we're proud of our past and ready for the future.
Thank you.