media statement

Gorgon and Wheatstone greenhouse gas conditions set net zero by 2050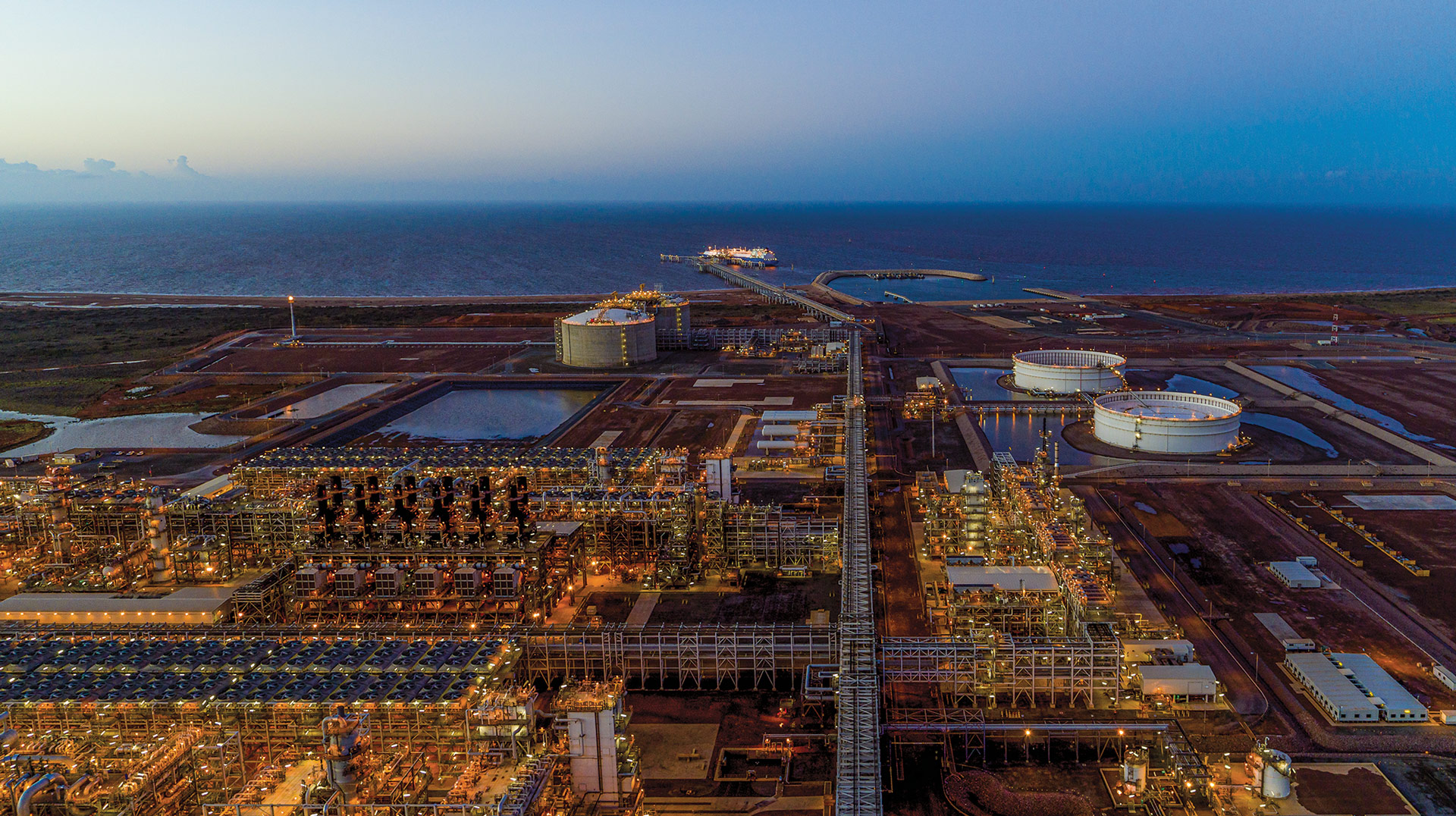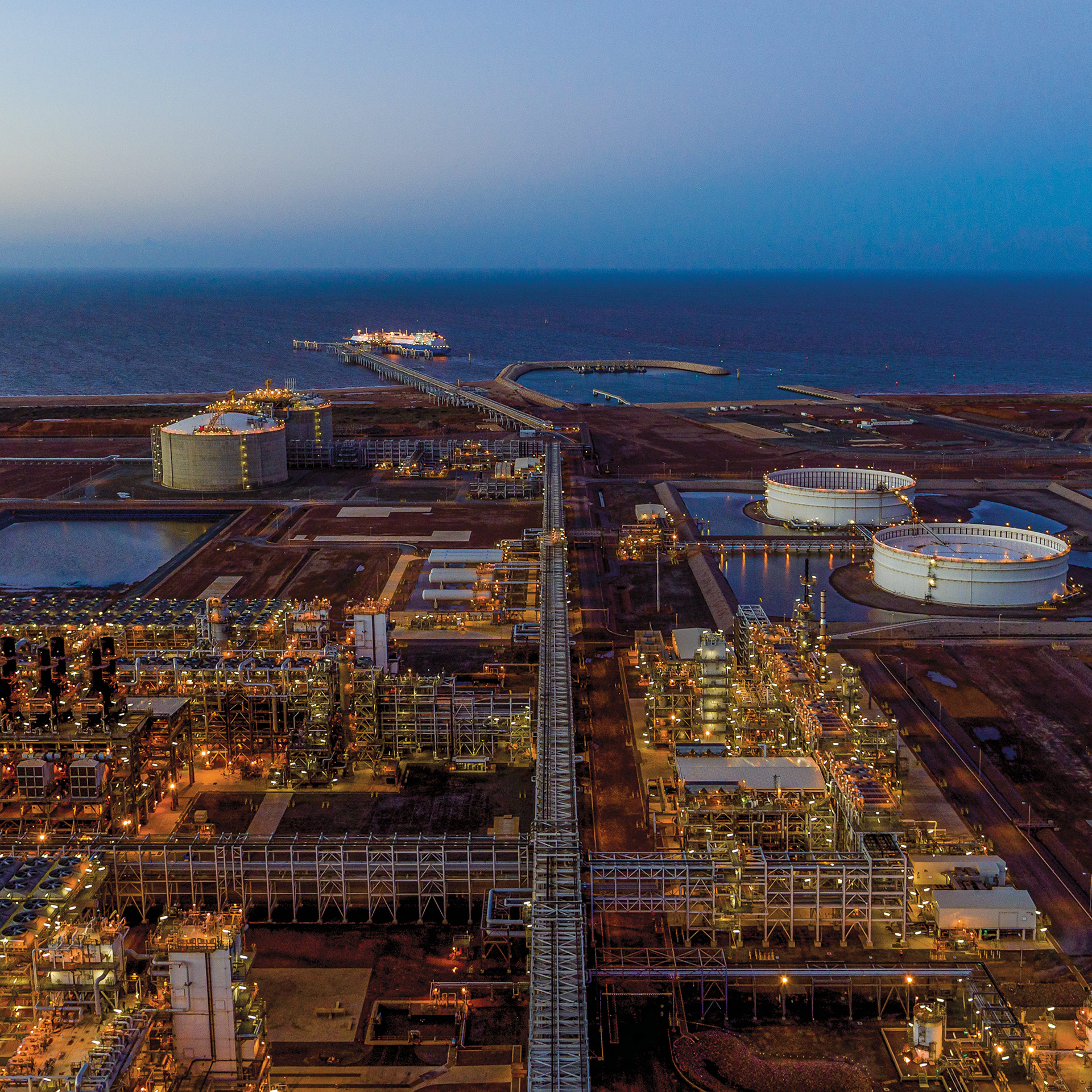 PERTH, Western Australia, 20 April 2023 – Chevron Australia will continue pursuing activities to lower the carbon intensity of natural gas production at its Gorgon and Wheatstone facilities.
"We believe the future of energy is lower carbon, and we're committed to reducing scope one net emissions at Gorgon and Wheatstone," said Mark Hatfield, Chevron Australia Managing Director.
"With our two operated LNG projects in Australia now having scope one net zero by 2050 greenhouse gas conditions in place, the path has been set for us to meet the growing demand for energy in our region while reducing net emissions."
The Western Australian Minister for Environment has determined new greenhouse gas conditions for the Wheatstone facility, near Onslow, which require scope one net emissions to be reduced to net zero by 2050. This follows similar conditions for the Gorgon facility on Barrow Island that were determined in October 2022.
Hatfield said emission management was integrated into the design basis of Gorgon and Wheatstone, and opportunities for further improvements continued to be evaluated. The Gorgon Carbon Capture and Storage (CCS) system had also abated more than 7.8 million tonnes of greenhouse gases since mid-2019.
"While the challenge is significant, and there is uncertainty in how to achieve long-term emissions reductions, we have the commitment, skills and experience to find the solutions that are needed," he said.
"Our greatest resource is our people – their ingenuity, creativity and collaboration have met the complex challenges of the past – but we must leverage capability from all sectors and geographies to enable a lower carbon future.
"Among our current carbon intensity reduction activities, we're progressing plans to optimise Gorgon CCS, which is already the world's largest CCS system for greenhouse gas abatement, and we're exploring technical abatement solutions that can be developed and deployed at scale, in addition to using verifiable offsets."
As a global enterprise, Chevron Corporation supports the net zero ambitions of the Paris Agreement and is committed to addressing climate change while continuing to deliver energy that supports society. Chevron Corporation aspires to achieve net zero Upstream emissions (Scope 1 and 2) by 2050. Further information is set out in the 2021 Climate Resilience Report.
Accomplishing this aspiration depends on continuing progress on commercially viable technology, government policy, successful negotiations for CCS and nature-based projects, availability of cost-effective, verifiable offsets in the global market and granting of necessary permits by government authorities.

Gorgon is operated by Chevron Australia and is a joint venture of the Australian subsidiaries of Chevron (47.3 percent), ExxonMobil (25 percent), Shell (25 percent), Osaka Gas (1.25 percent), Tokyo Gas (1 percent) and JERA (0.417 percent).
Wheatstone is operated by Chevron Australia and is a joint venture between Australian subsidiaries of Chevron (64.14 percent), Kuwait Foreign Petroleum Exploration Company (KUFPEC) (13.4 percent), Woodside Energy Group Ltd (13 percent), and Kyushu Electric Power Company (1.46 percent), together with PE Wheatstone Pty Ltd, part-owned by JERA (8 percent).
Chevron is one of the world's leading integrated energy companies and through its Australian subsidiaries, has been present in Australia for 70 years. With the ingenuity and commitment of thousands of workers, Chevron Australia operates the Gorgon and Wheatstone natural gas facilities; manages its equal one-sixth interest in the North West Shelf Venture; operates Australia's largest onshore oilfield on Barrow Island; is a significant investor in exploration; and via Caltex and Puma Energy delivers quality fuel products and services across Australia, operating or supplying a network of more than 360 retail locations and an extensive 24-hour hour diesel stop network, as well as 14 depots and three seaboard terminals.
Todd Cardy
toddcardy@chevron.com