feature

perth turns out in force for the chevron city to surf for activ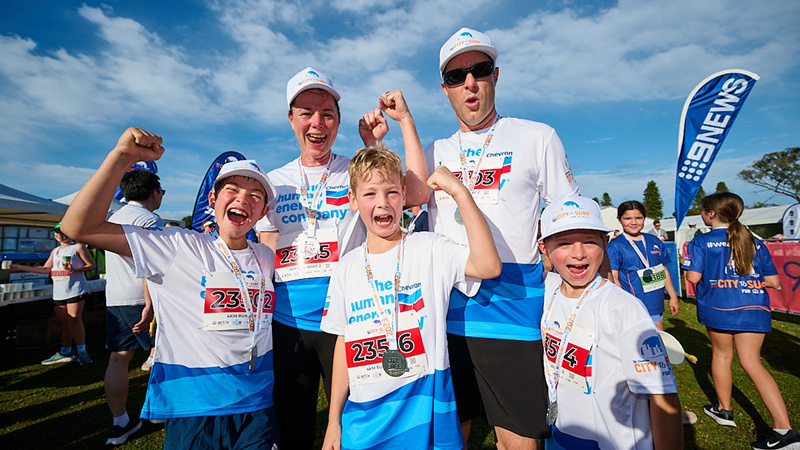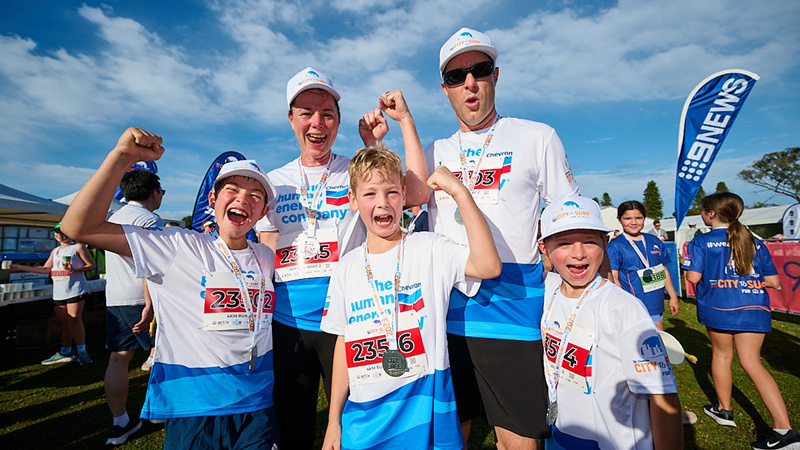 Almost 20,000 people, including close to 1,200 Team Chevron participants, dusted off their joggers on a crisp sunny morning to participate in the Chevron City to Surf for Activ on Sunday 27 August.
The iconic event – which raises funds for the Activ Foundation, one of WA's largest providers of disability support services – raised more than $413,000 for Western Australians living with a disability.
The 2023 Chevron City to Surf for Activ was particularly significant, marking the return of the popular community event following a three-year hiatus due to the COVID pandemic.
Chevron Australia's City to Surf Team Captain, Peter McNally, kicked off the 12 kilometre race which took racegoers from the Perth CBD through Subiaco, Jolimont, Floreat and City Beach.
"The atmosphere throughout the morning was electric and it was clear just how much Perth has missed this event over the last few years," Mr McNally said.
"Thank you to the Activ Foundation and everybody who supported the Chevron City to Surf for Activ."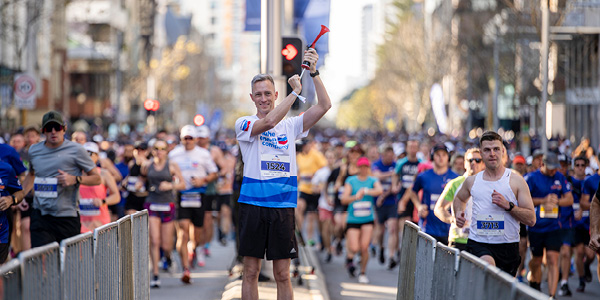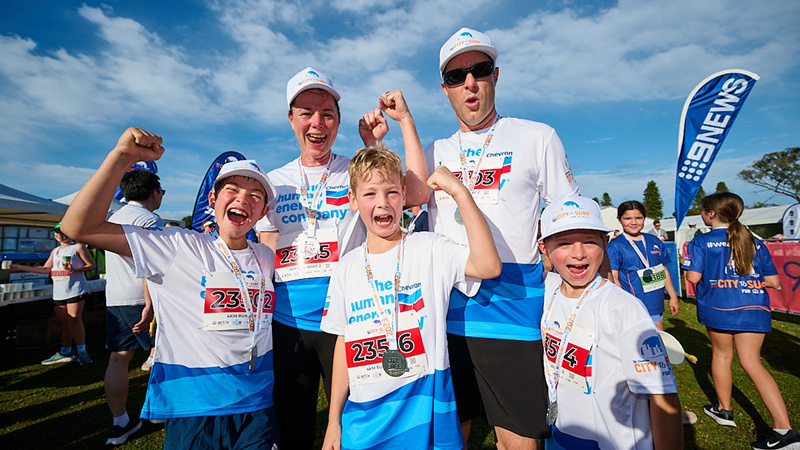 After addressing race participants, Managing Director Mark Hatfield fired the starting gun at the 4 kilometre track alongside Activ Foundation's Chief Executive Officer, Michael Heath.
"We've held the run every year since 1975 and it has been sorely missed during its absence, so we're incredibly proud the Chevron City to Surf for Activ finally returned to Perth and was given such a warm welcome back," Mr Heath said.
"Activ would like to thank Chevron Australia for their commitment to the event and to West Australians living with disability."
The Perth event follows the Karratha Chevron City to Surf held on Sunday 30 July, which saw over 500 participants get involved.
The fundraising efforts build on the money raised on Action for Activ Day, where Chevron Australia matched all donations for a day to supercharge support for the Activ Foundation.