speech

world energy cities partnership AGM address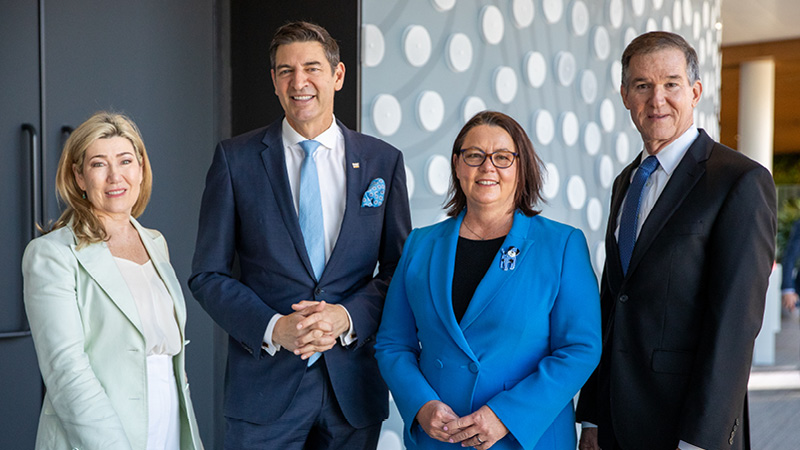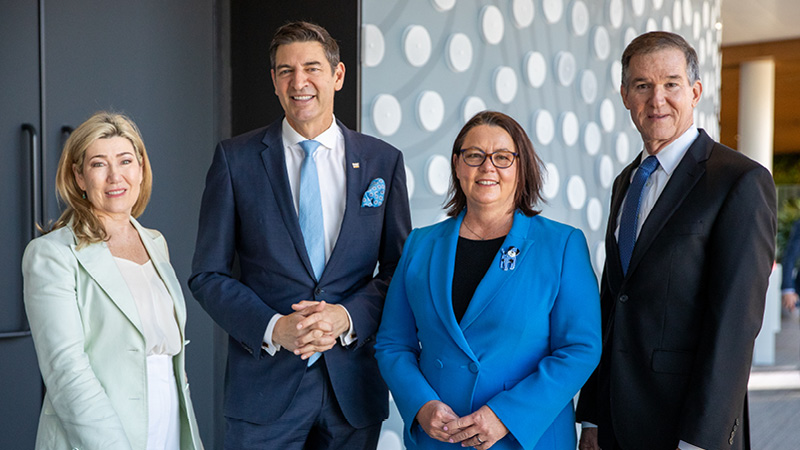 Mark Hatfield - Managing Director, Chevron Australia

World Energy Cities Partnership AGM
2 November 2023
Good morning and welcome.
And please know I'm excited to support the City of Perth in hosting the World Energy Cities Partnership AGM here at Chevron's Australian headquarters.
Before I go further, I would like to acknowledge the Whadjuk people as the traditional owners of this land, and pay my respect to their Elders past, present and emerging.
I would also like to recognise the Minister for Resources and Northern Australia, the Honourable Madeleine King, and the Right Honourable Lord Mayor of Perth, Basil Zempilas.
Basil, congratulations on your recent re-election as Lord Mayor.
You've been an exceptional advocate for Perth both here and abroad, and I'm sure your efforts to champion the city will continue throughout your second term.
It's fantastic that so many of you have travelled from across the world to be here.
To tell you a little bit about my company, Chevron has proudly been part of Australian energy for more than 70 years, with Perth our headquarters.
Earlier this year, we moved into this new building, which – I hope you'll agree – is a world-class facility in an unrivalled location.
Our headquarters represent our ongoing commitment to Australia …to this state…and to the City of Perth…for decades to come.
Because Perth is a World Energy City.
It's a city that has played, and will continue to play, a major role in the global energy industry.
It's the home of world-leading energy producers, and businesses that supply state-of-the-art equipment to energy companies around the world and Chevron is proud to be a part of it.
We operate two of Australia's largest resource projects, the Gorgon and Wheatstone natural gas facilities, representing a combined investment of more than $80 billion.
These projects support the Western Australian community and economy, having the capacity to produce almost 50 percent of the state's domestic gas needs.
This gas helps generate electricity for millions of households on top of energising WA's mining and minerals processing industries.
Gorgon and Wheatstone also provide critical LNG supplies to customers across Asia – supporting the region's energy security and decarbonisation goals.
Despite these important contributions, it's fair to say our industry is under the spotlight right now.
We're at the centre of discussions on how we, as a global community, can meet the challenges of climate change while continuing to grow prosperity and ensure energy security for all.
These challenges are big, but I'm optimistic.
I'm optimistic because we're having important conversations and taking positive action to shape the future of our industry and energy overall.
To achieve our goals and ensure we're able to deliver the energy the world needs, the dialogue must be balanced.
When it comes to energy, we all need to acknowledge the priorities of… reliability, affordability, and lower carbon … to create a future energy system that works for all people.
In a world where many forms of energy will be needed to meet growing demand, natural gas has a role to play.
Gas can provide communities and countries with the energy security needed to drive their economies as we work through the energy transition.
Industry, along with governments and regulators across the world, have the "shared challenge" of working to meet community expectations.
This includes providing enough affordable energy to power homes and businesses, but also addressing climate change.
Supportive policy and regulatory settings are key to achieving these objectives.
For Chevron, our goal in Australia is to be a leader in producing lower carbon intensity natural gas that people rely on every day.
At the same time, we're exploring lower-carbon energy businesses to help sectors such as heavy transportation and manufacturing to achieve their lower carbon goals.
This includes solutions like carbon capture and storage, and hydrogen.
No one company, no one industry, no one country acting alone can meet the world's energy and climate action goals.
The path to achieving these goals start with problem solving, which is exactly what the people of Chevron excel at.
The lower carbon challenge is significant.
But we have the commitment.... and people with the skills and talent needed to meet that challenge.
Thank you.