Chevron is an equal one-sixth foundation participant in the North West Shelf (NWS) Project – Australia's first LNG project. In 2019, the project celebrated 35 years of domestic gas production and 30 years of LNG cargoes to Japanese customers. The project has a track record as a safe, competitive and reliable supplier of domestic gas and liquefied natural gas (LNG) to Australian and Asian markets.
Located on the Burrup Peninsula near the Port of Dampier and the City of Karratha in Western Australia, the project is based on vast undersea natural gas and crude oil resources.
Collectively, the six project participants have invested in onshore and offshore oil and gas facilities totalling more than $34 billion. It is a major producer of LNG, natural gas, liquid petroleum gas (LPG), condensate and crude oil. Since 1989, it has delivered more than 5000 LNG cargoes.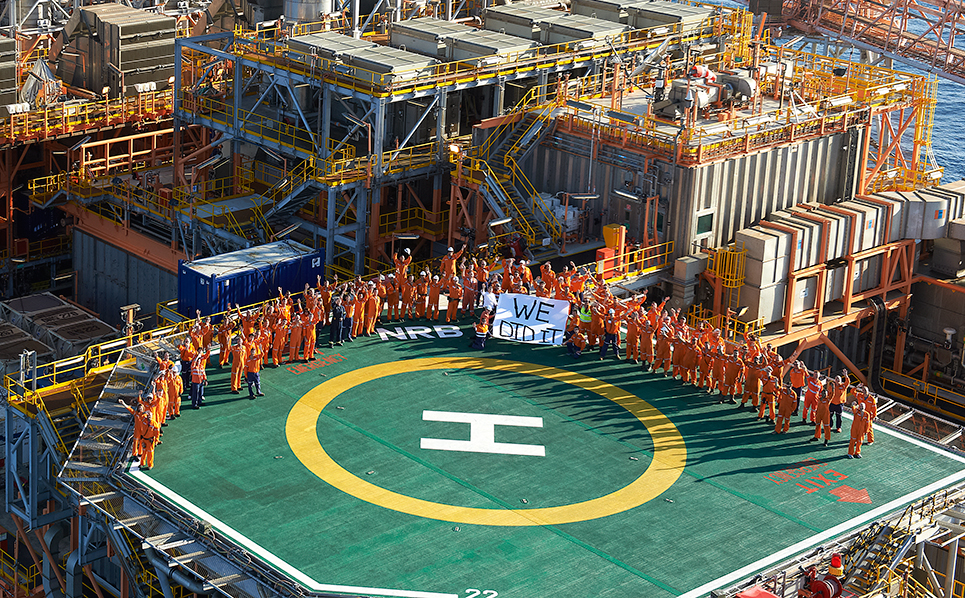 operations
The NWS operations consist of production from oil and gas fields located approximately 125 kilometres north-west of Karratha, Western Australia in water depths ranging between 80 and 131 metres. Venture offshore production facilities include the North Rankin Complex, Goodwyn A and Angel platforms and the Okha, a floating production, storage and off-take vessel.
The onshore gas plant consists of five LNG processing plants – or "trains" – a domestic gas plant to supply Western Australia, LPG production units as well as storage and loading facilities for LNG, LPG and condensate.
To service the Australian and Asian markets, two specialist marketing agencies have been developed by the venture participants. North West Shelf Gas administers pipeline gas contracts with customers in Western Australia, and LNG contracts with customers in Japan and the Asia Pacific region. The North West Shelf Shipping Services Company also provides an advisory role for the vital shipping link between the LNG production facilities and customers in the Asia-Pacific region.

The NWS Project is a major contributor to the Western Australian economy – injecting about $900 million annually direct into local Australian businesses. Since 2008, the project has contributed more than $50 million to the Pilbara region by supporting projects, infrastructure and community programs.