wheatstone marine terminal
The Wheatstone Marine Terminal (WMT) services the Chevron-operated Wheatstone LNG Plant and is part of the Port of Ashburton. The port comes under the jurisdiction of the Pilbara Port Authority.
The Port of Ashburton is located about 12 kilometres west of the town of Onslow and 131 nautical miles west south west of the Port of Dampier in Western Australia's Pilbara region. The Port of Ashburton and the Port of Onslow share a common port boundary.
The WMT Berth is located at latitude 21 degrees 40.5 minutes south, longitude 115 degrees 00.4 minutes east.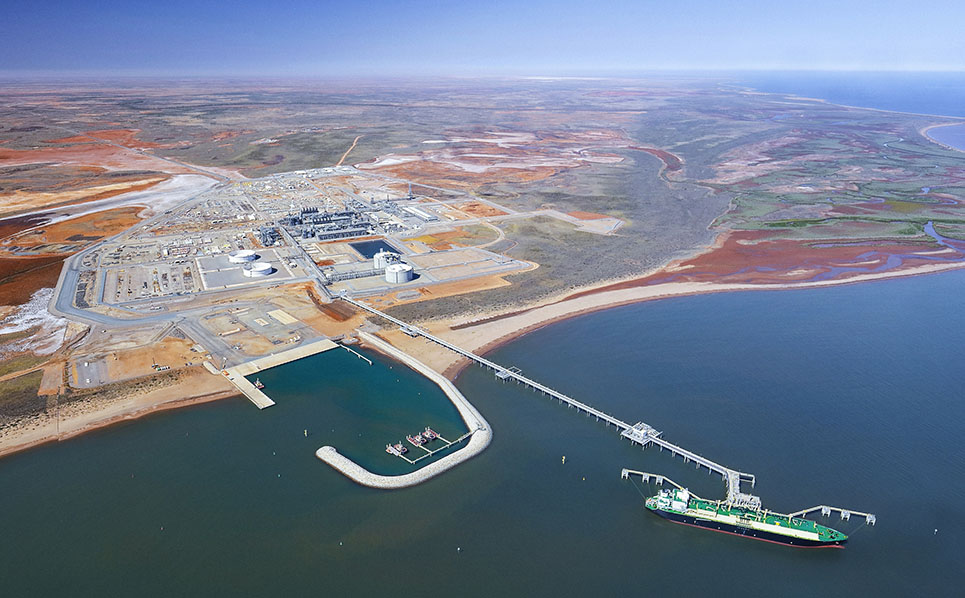 port entry
Mariners are referred to the Pilbara Port Authority (PPA) website.
This is the Port guide and gives details for port entry and general port regulations and information.
The Wheatstone Marine Terminal Manual gives details of the Terminal regulations and operational information. The manual can be found in reference information below.
Pilotage and Local Knowledge Requirements
The Port of Ashburton pilot boarding ground is located outside the compulsory pilotage area. The location of the pilot boarding ground for the Wheatstone terminal is:
Latitude 21° 26' 12.000" S (21° 26.2' S) Longitude 115° 07' 00.000" E (115° 07.0' E)
This location lies within the waters of the Port of Onslow. Ships Agents will be requested to pass on estimated time of arrivals (ETA's) to Pilbara Ports Authority (PPA) as per Port Handbook and the 48 Hour ETA to Department of Transport (DOT) via email. When departure time is known, both parties are to be advised by email.
All vessels operating within the Port of Ashburton port limits are to have on board a marine pilot licensed under the Western Australia Port Authorities Act 1999 and Regulation 2001, unless the vessel's Master holds a valid Pilotage Exemption Certificate for the Port of Ashburton.
Vessels calling at the Wheatstone Marine Terminal will be required to send details and ETA's as laid down in the Port of Ashburton Port Handbook. This is in addition to the lifters contractual obligations for vessels loading under the Wheatstone lifting agreements. The pilot will board a vessel by pilot boat.