feature

building on a sound legacy with telethon speech and hearing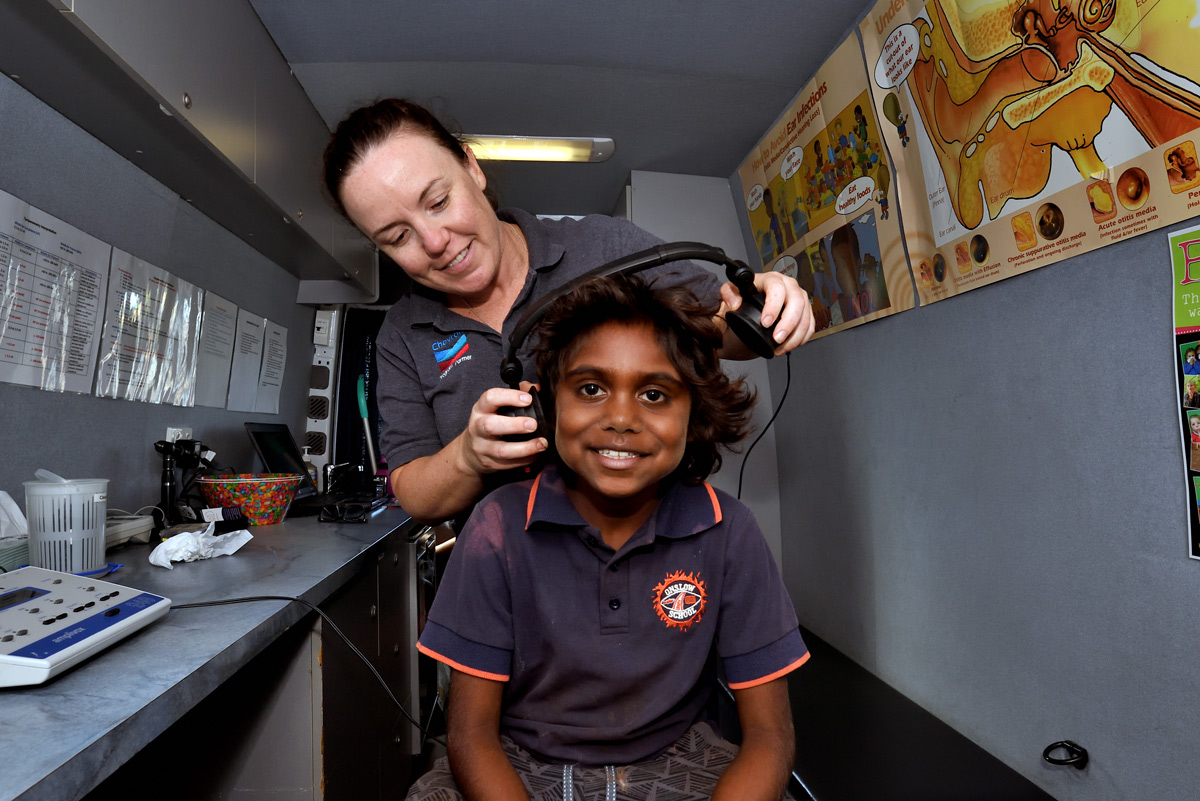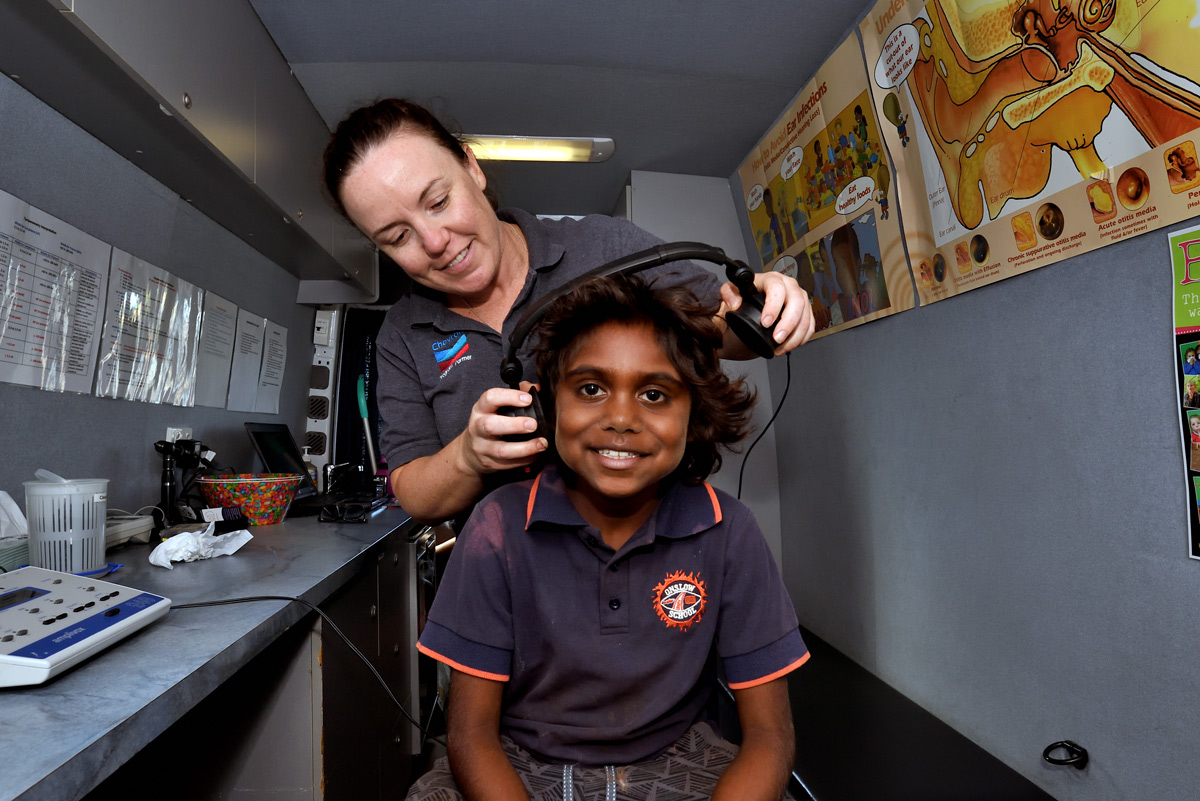 In 2021, Chevron Australia and Telethon Speech & Hearing celebrate a decade of partnering to deliver best-practice ear health care in the Pilbara, preventing middle ear disease and improving child health outcomes.
This year, we're proudly building on this legacy by committing a further AUD$2.8 million to Telethon Speech & Hearing (TSH) and the Telethon Trust.
Alongside TSH chief executive officer Mark Fitzpatrick, Chevron Australia managing director Mark Hatfield appeared live on air during Telethon7 Weekend – Western Australia's largest televised annual charity event – to announce the latest contribution.
"We are committed to helping our local communities thrive by giving in areas where we think we can make a real difference," said Hatfield.
"This partnership has touched so many people and will continue improving lives for years to come."
The partnership expansion will significantly increase the scale of early diagnosis and intervention services in the region, driving greater health and education outcomes in the Pilbara.
In addition to broadening the scope the Chevron Pilbara Ear Health Program, Chevron will boost funding for the Onslow Education Initiative to include speech and language support, along with occupational therapy to identify students not meeting age appropriate fine and gross motor developmental milestones.
"We are extraordinarily grateful for our long-term partnership with Chevron Australia, which has seen the delivery of Australia's leading integrated ear health program," said TSH CEO Mark Fitzpatrick.
"Ear health has a profound impact on a person's life – particularly children, affecting their ability to learn, play and socialise, and later to be employed and be an active member of their community.
Mark Fitzpatrick
Chief executive officer, Telethon Speech & Hearing
"With thanks to our decade long relationship with Chevron, Telethon Speech & Hearing is playing a lead role in national discussions to improve ear health and learning outcomes for Aboriginal people, elevating their voice and applying our learnings to this important topic."
The Chevron Pilbara Ear Health Program is unique to Western Australia and provides mobile screening, diagnosis and clinical care pathways to address the significant ear health concerns of children in remote communities, with a focus on Aboriginal ear health.