feature

perth hits the pavement for the chevron city to surf for activ

More than 17,000 people, including close to 1,250 Team Chevron participants, hit the pavement for the 45th annual Chevron City to Surf for Activ on Sunday 25 August.

The sun shone for our 10th year as sponsor of Activ's flagship annual fundraising event, which benefits people living with disability and their families in Western Australia.

Team Chevron Captain and General Manager Finance Jake Spiering sounded the horn for the 12-kilometre event then joined the crowd to run to the finish line.

"The Chevron City to Surf for Activ is our largest workforce participation event, and I was proud to see so many Team Chevron participants on the course.
"There was such a great buzz in the air and a real feeling of community spirit – it's amazing to see so many people come together to support those in our community who need a little extra help.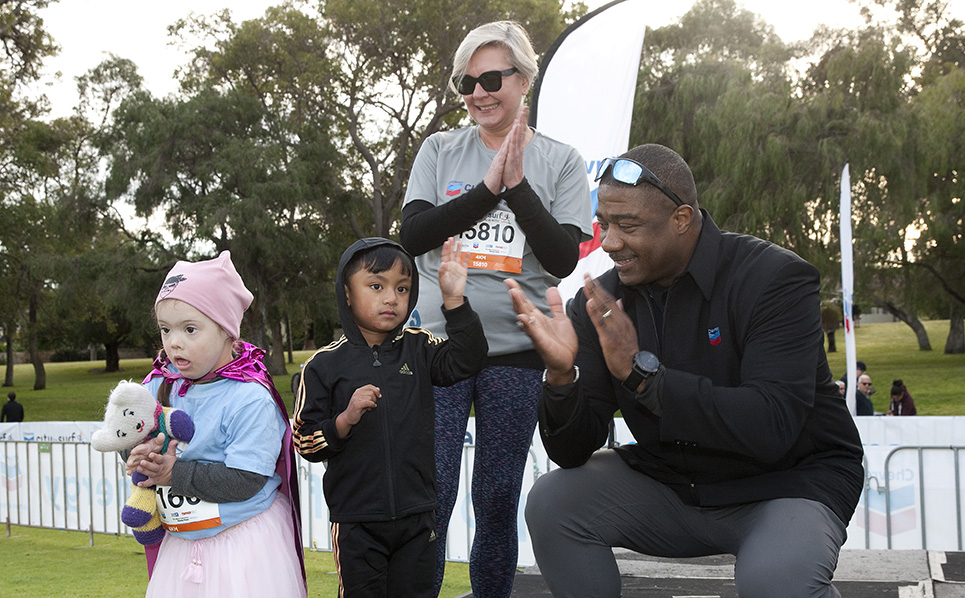 Managing Director Al Williams attended his first Chevron City to Surf for Activ, starting the 4-kilometre event alongside CEO of Activ, Danielle Newport and the much-loved Activ All-stars, Mia Rodriguez and Nathaniel Elikewela.
Not to be left out, Chevron's remote site locations held their own City to Surf events over the weekend.
At the Wheatstone and Gorgon plant sites almost 300 people walked or ran 4 or 8 kilometre events, while offshore on the Wheatstone Platform 50 participants competed against the clock for a 4-kilometre race on treadmills.