feature

chevron celebrates STEM achievements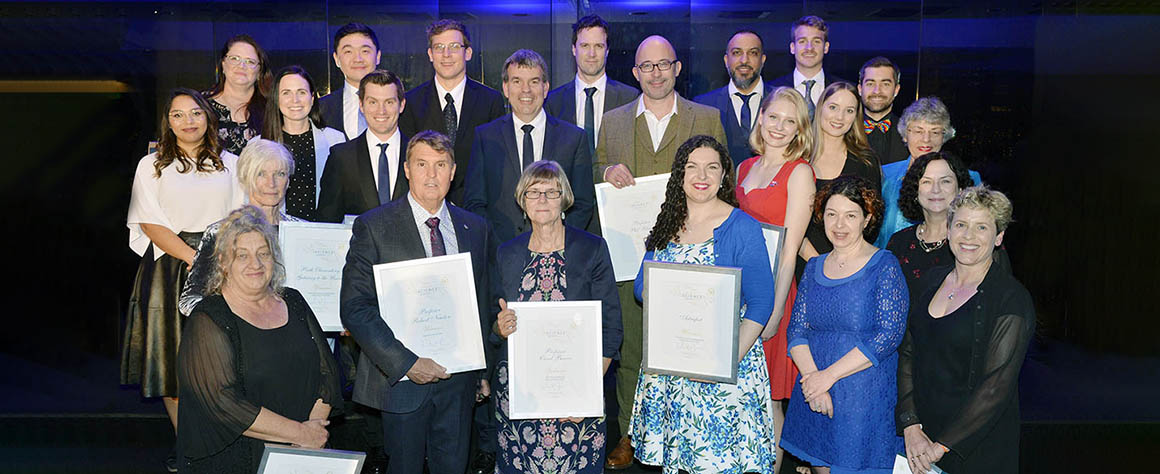 Chevron has helped recognise Western Australia's brightest minds with its sponsorship of the 2019 Premier's Science Awards.
The awards celebrate the state's top science, technology, engineering and mathematics (STEM) researchers, students and engagement initiatives.
Seven winners were announced at a special awards ceremony sponsored by Chevron. The Premier's Science Awards are a key event of National Science Week - Australia's largest celebration of STEM.
The joint winners of the Chevron Science Engagement Initiative of the Year Award were Astrofest (Astronomy WA) and Perth Observatory – Gateway to the Universe (Perth Observatory Volunteer Group).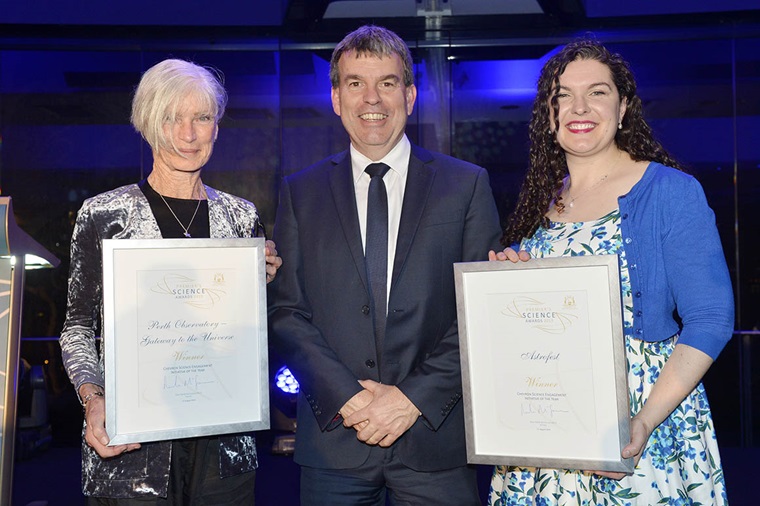 The representatives for Perth Observatory and Astrofest with Science Minister Dave Kelly.
Astrofest has grown to become one of the biggest science events in Perth and the largest astronomy festival in Australia. About 4,000 people attend each year to view the night sky through giant telescopes and hear local researchers and science communicators talk about astronomy.
Perth Observatory is managed by the Perth Observatory Volunteer Group, a not for profit, volunteer-run organisation dedicated to stimulating public interest in astronomy and its history. The observatory hosts more than 200 viewing events annually, benefitting thousands of visitors.
Other finalists in the category were Autism Academy for Software Quality Assurance and STEMinist Project.
Professor Phil Bland and Professor Robert Newton were named as Scientists of the Year. Professor Carol Bower was inducted into the WA Science Hall of Fame.
Chevron Technology Manager Peter Korsen said the awards showcased and recognised outstanding achievements and talent in science across the State.
"STEM researchers, organisations and students are making a significant contribution to our understanding of science and to our community more generally," Peter said.
"As a long-term participant in the WA community, Chevron has an important role to play in supporting the continued development of the local knowledge ecosystem.
"We can learn and benefit from each other – close collaboration will help further position Perth as a global centre of excellence.
Read more at the Department of Jobs, Tourism, Science and Innovation website.