feature

energising the next generation of innovators

Through the talent and ingenuity of our people, Chevron Australia is solving some of the world's most complex energy problems today and into the future – that's why we are committed to powering the next generation of innovators.
More than 150 secondary students from across the state took part in Chevron's Powering Careers in Energy (PCiE) LNG exploration day at Perth Arena recently.
Students spent the day immersed in science and engineering activities associated with LNG production, participated in team challenges and heard from Chevron employees about their career highlights.
Chevron Australia Organisational Capability Specialist Tanja Pisaric said the LNG exploration day was designed to inspire students in years 10 to 12.
Tanja Pisaric
Chevron Australia Organisational Capability Specialist
In the lead up to the event, Chevron volunteers worked with Earth Sciences WA to craft the practical challenges and make them as realistic as possible to their experience in the field.
Earth Sciences WA CEO Jo Watkins has been a part of the PCiE program with Chevron for a number of years and said the program faced a unique challenge this year.
"We weren't able to send out guest speakers to schools or assist with incursions in Term 2 as we normally would because of the COVID-19 pandemic," she said.
"The community of PCiE teachers have really come together sharing resources and ideas and supporting each other throughout the year taking advantage of the systems we have built through the program this year.
"It has been great to see the PCiE program can still succeed, even with the extra barriers the global pandemic has created."
As their usual activities were cancelled this year, students from the Chevron Aboriginal School Scholarship Program also attended the LNG exploration day this year.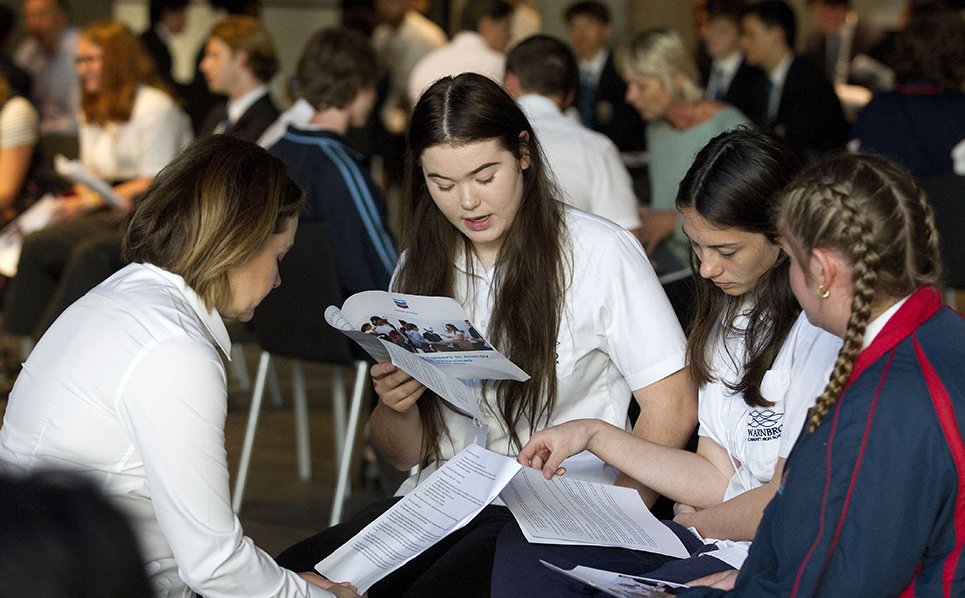 The day kicked off with a series of hands-on activities, showcasing the type of day-to-day work different job roles experience across the value chain of an LNG business. Activities included navigating a model LNG ship around a challenging course, identifying possible targets through geological and geophysical maps and 'drilling' into cake, and experiencing some of the innovative technology used at Chevron's LNG Plants.
In the afternoon, Chevron volunteers conducted mock interviews with the students, giving them tips and advice they will be able to use in their future careers.
Now in its ninth year, PCiE invests in the young minds that will shape our energy future. The program is a one-year course and sees students study an equivalent of four hours a week during the year. The program is accredited by the School Curriculum and Standards Authority and contributes to tertiary studies, traineeships and apprenticeships.
The innovative program is a tangible example of Chevron's commitment to building a future talent pipeline by creating education to employment pathways through partnerships with schools, vocational training providers and universities.
Learn more about the Powering Careers in Energy program >