feature
kulbardi delivers the goods for chevron
Chevron Australia has expanded our partnership with local Aboriginal business Kulbardi for the supply of IT and ergonomic equipment.
One of the many benefits of working with local businesses is the unique opportunity to watch them grow, develop, adapt to changing business needs and innovate for future success.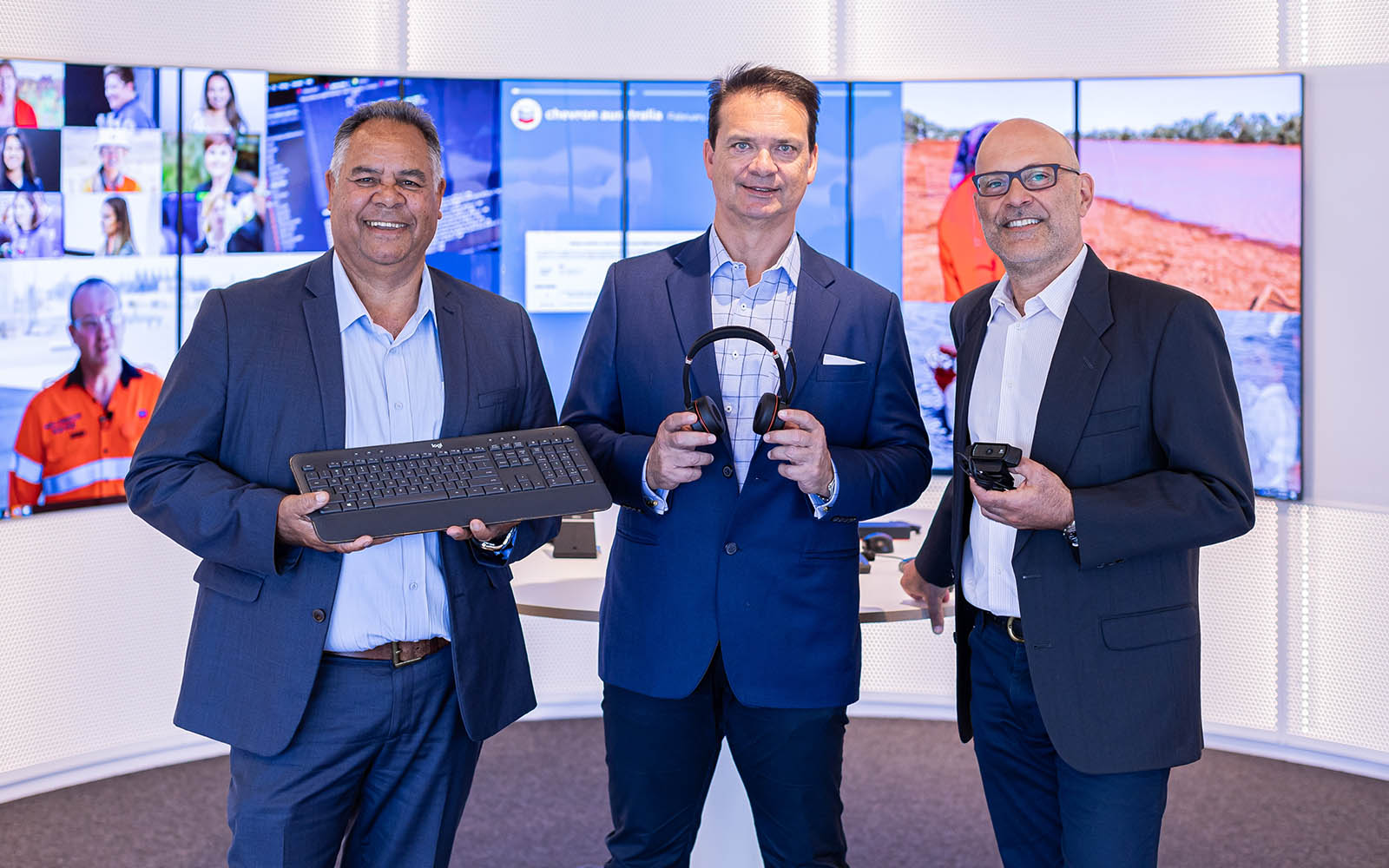 Chevron Australia and Kulbardi have a strong working history together, with existing contracts to supply a range of office consumables, stationery and safety workwear. Now with this most recent contract supplying IT peripherals and ergonomic equipment, the relationship continues to grow.
Launching in 2014 Kulbardi initially identified gaps in the Western Australian market beginning as an office supply and stationary company. The company now operates Australia-wide and is the largest Aboriginal-owned holistic workplace supplier in the country.
Chevron Australia Customer Experience Team Lead John Ludovico said that Kulbardi was a great fit for Chevron Australia.
"Both parties have leveraged existing supply chain lines and worked closely together over the year to create this new opportunity - and we couldn't be happier with the outcome," he said.
Kulbardi's New Business and Strategic Accounts Manager Simon Gallagher said partnering with Chevron meant that Kulbardi could broaden their range of technology offerings, allowing them to further develop that part of the business.
"The expansion of this category now allows us the opportunity to approach the rest of our business clients Australia-wide, to be considered as a supplier for this kind of product," he said.
"it's fantastic to add the additional product range into our business – we're really looking forward to it."
Simon Gallagher, New Business & Strategic Accounts Manager – Kulbardi
When discussing Kulbardi's growth as a company over the years, Chief Executive Officer Kim Collard said that as a result of the commitment by companies like Chevron, doors have been opened and opportunities presented for their business, allowing them to prove themselves.
"We've been able to breakthrough that glass ceiling and now we are a premium provider across Australia," he said.
Chevron Australia is committed to partnering with and supporting Aboriginal businesses, so they can fully participate in Chevron's and the broader industry's supply chain.
Find out more about how we are working towards reconciliation >