feature

chevron chair awarded scientist of the year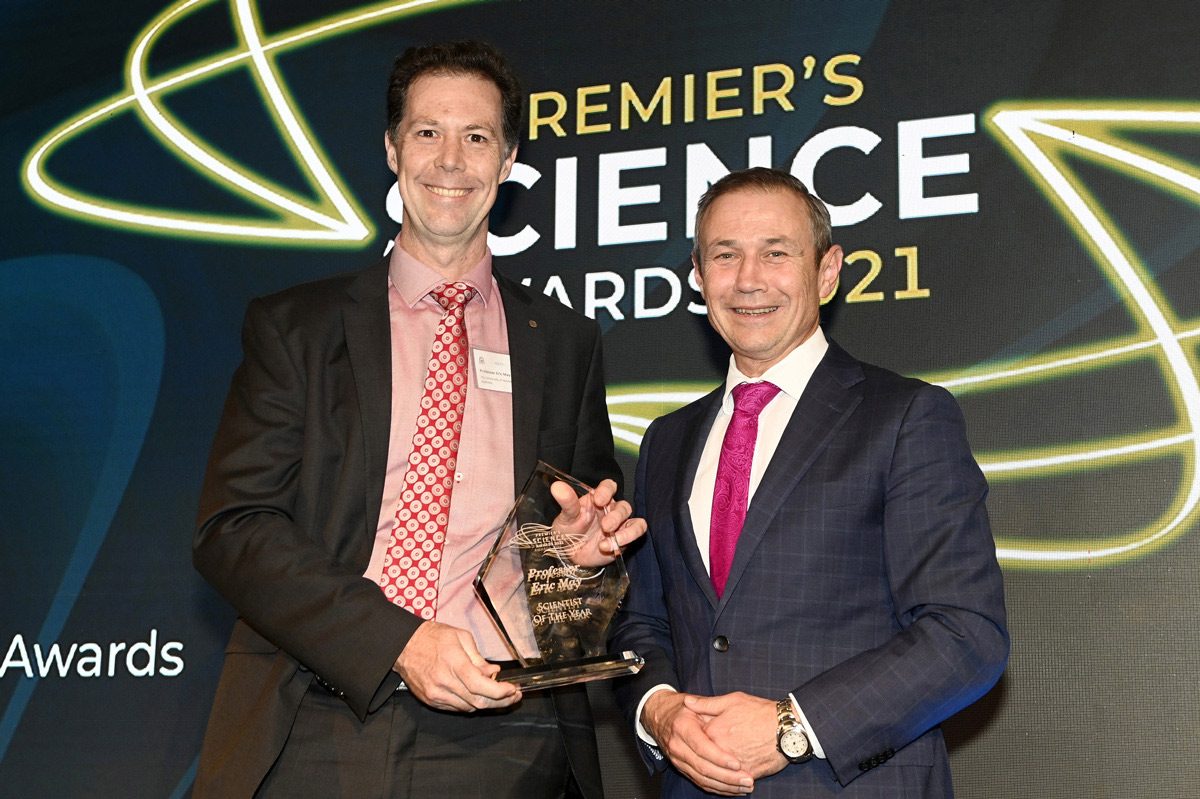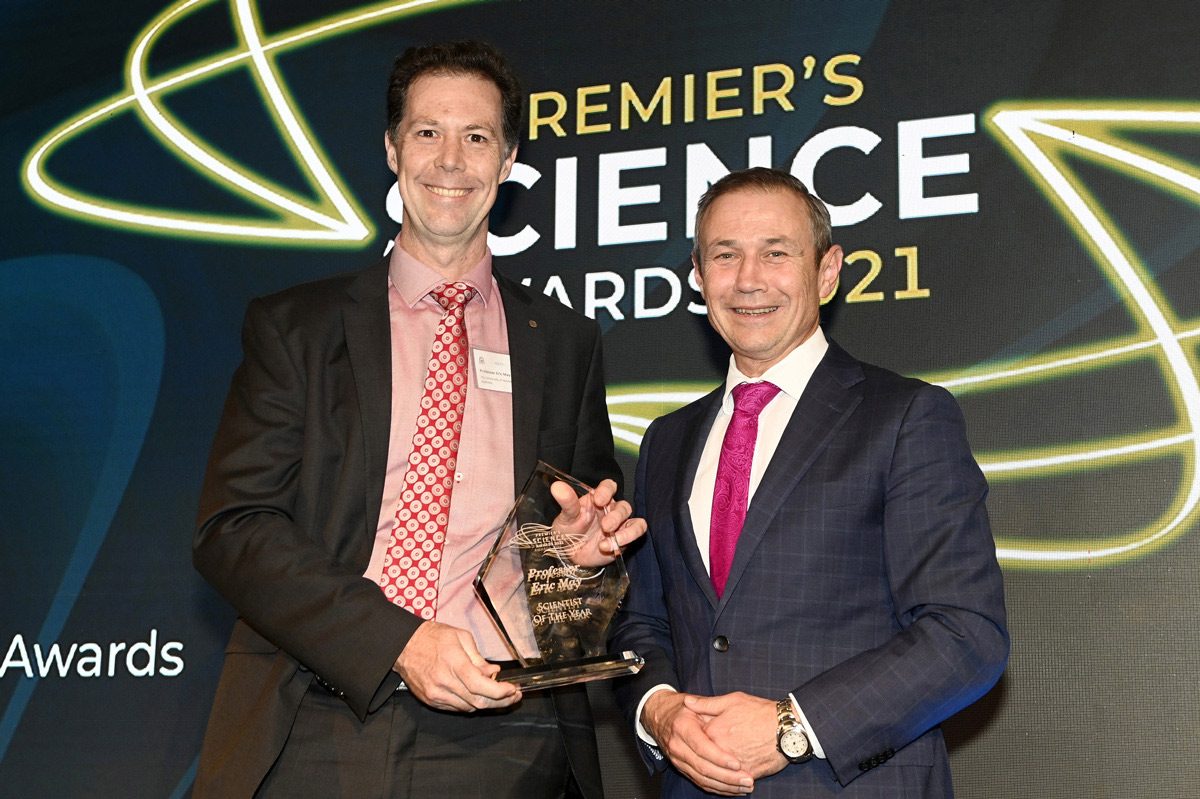 Chevron Australia has helped recognise Western Australia's most brilliant minds with our sponsorship of the 2021 Premier's Science Awards.
Commemorating 20 years, the Premier's Science Awards celebrate the outstanding scientific research and engagement taking place in Western Australia.
The awards are a keystone in the Western Australian government's efforts to raise the profile of science, technology, engineering and mathematics (STEM) in WA.
Seven winners were announced at the awards ceremony sponsored by Chevron, held at the WA Museum Boola Bardip.
Science Minister Roger Cook presented Professor Eric May with the prestigious Scientist of the Year award.
Professor May, from UWA's School of Engineering, Computing and Mathematics, is an internationally recognised leader in fluid science, thermodynamics, metrology and natural gas engineering. His understanding of the behaviour of gases and liquids, and the development and use of ground-breaking measurement technology have helped reduce the cost and environmental impact of liquefied natural gas production.
Professor May is also the Chevron Chair in Gas Process Engineering at the University of Western Australia. His research group works closely with industry, conducting projects in LNG production, flow assurance and fluid property prediction.
The winner of the Chevron Science Engagement Initiative of the Year was awarded to FIRST LEGO League WA.
FIRST LEGO League WA is a project led by Curtin University with eight key partnership schools. Over two school terms, teams of students (ages 9-16) engage in two STEM problem-solving challenges.
The program has grown significantly over its seven years from a pilot for 56 students, and now culminates in six, day-long qualifying tournaments and one State finals competition involving 15,000 students, teachers, mentors and engaged community members.
The other finalists in the category were 3E's - Engage, Experience, Expose - Community Engagement Program, Edith Cowan University; Exciting Enthusiasm for BioDiscovery in Young Minds Lotterywest BioDiscovery Centre, Harry Perkins Institute of Medical Research; and Innovation Central Perth, Curtin University.
Chevron Australia General Manager Asset Development Paul Clark said the awards aligned with Chevron's commitment to empowering the next generation of innovators by encouraging STEM engagement across WA.
"The Premier's Science Awards celebrate the exceptional contributions made by Western Australians to science and inspire the next generation of STEM researchers."
"STEM skills solve real-world problems and help us to deliver solutions to our greatest challenges."
"At Chevron, we believe the future is lower carbon, and we know human ingenuity, passion and innovation will help advance a lower carbon future for all."
Paul Clark
Chevron Australia General Manager Asset Development