feature

protecting the environment with workpower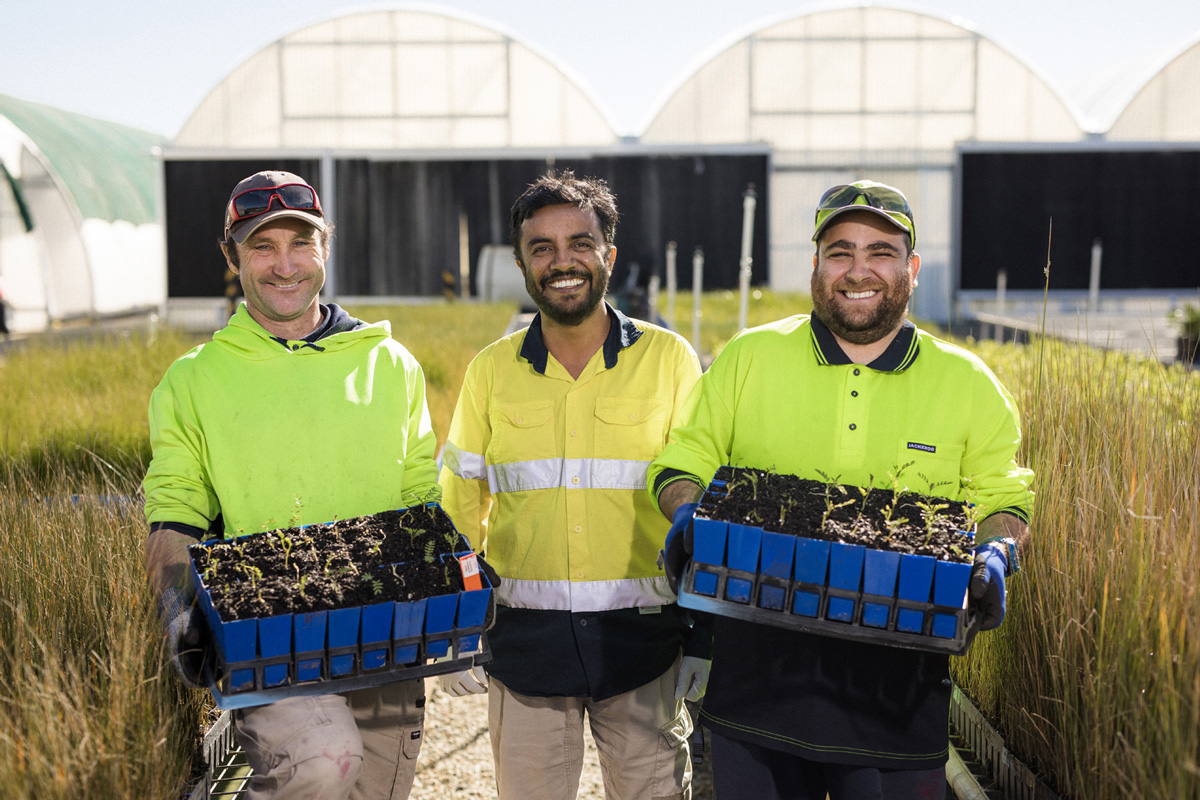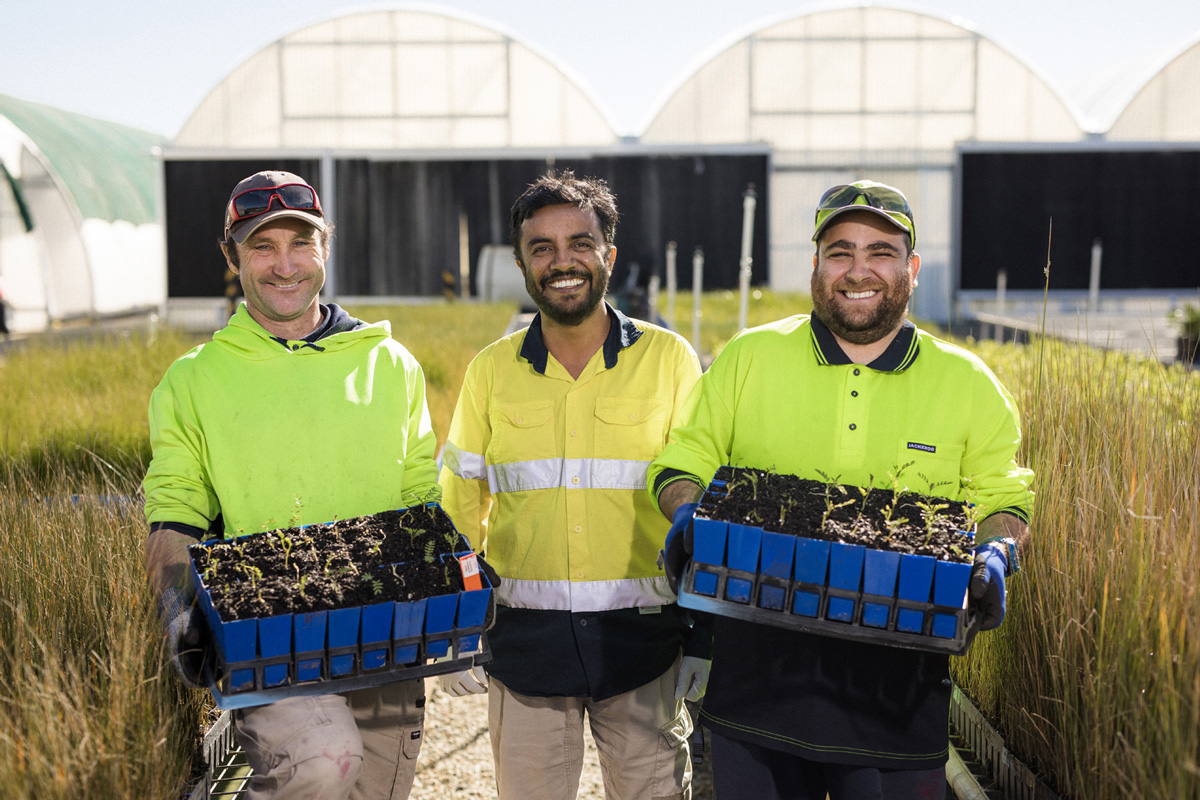 Together with our local business partners, we're undertaking important rehabilitation works on Thevenard Island to restore the local environment and protect its unique biodiversity.
Located 22km offshore from Onslow, exploration commenced on Thevenard Island in the late 1960's. The island later housed a Chevron-operated oil and gas processing facility that reached the end of its field life in 2014 and is currently being decommissioned.
A recent contract awarded by Pilbara-based NTC Contracting will see Western Australian disability support and employment provider Workpower grow and supply 130,000 native seedlings for planting on the island.
Workpower's wholesale nursey in Perth has enabled meaningful employment opportunities for people with disability for more than 25 years.
Chief executive officer Lee Broomhall said by engaging providers like Workpower, industry is changing the lives of thousands of people across Western Australia.
"When organisations like NTC Contracting and Chevron Australia open the door to our services, it helps us to continue employing people with a disability and make a difference in their lives, said Ms Broomhall.
"Our workers are highly capable, hard-working team members who are passionate about what they do."
Lee Broomhall
Chief executive officer, Workpower
Later this year, Workpower will visit Thevenard Island to collect plant cuttings for propagation in Perth. Native seeds will also be gathered and transported to a temporary nursey in Onslow for climatising and quarantining, with the assistance of the Chevron Onslow Indigenous Sea Rangers.
"This is a unique project for us and the first time we will have propagated Pilbara plants at our nursery, so it is an exciting opportunity for the entire team," Ms Broomhall added.