feature

proudly celebrating NAIDOC week with a new partnership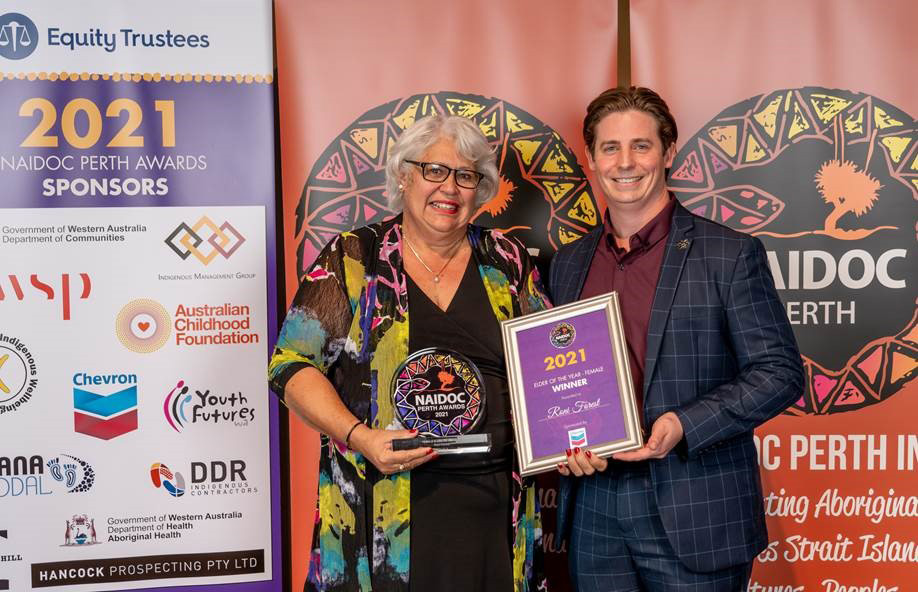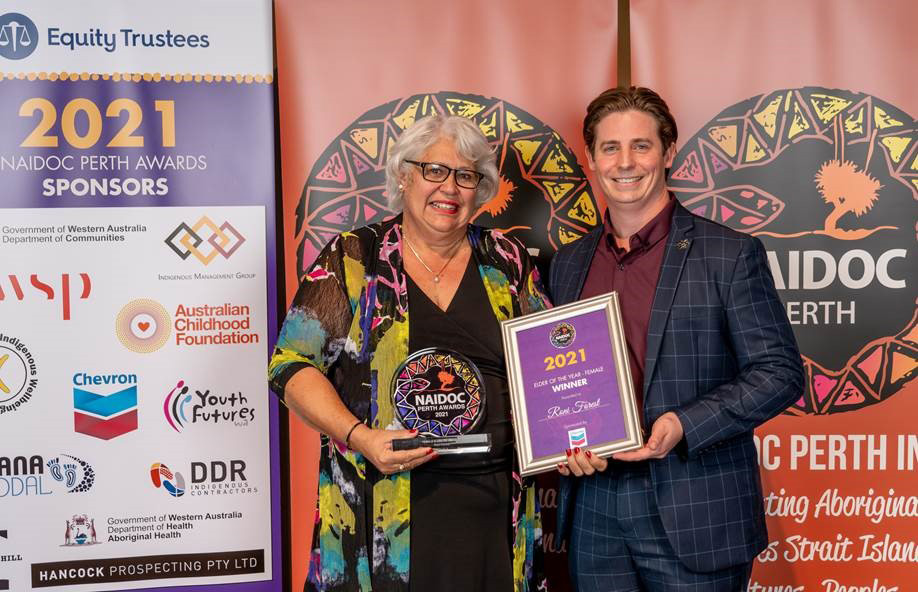 Chevron Australia is proud to celebrate NAIDOC Week by sponsoring the 2021 NAIDOC Perth program as Community Partner and hosting workforce events.
The NAIDOC Perth program presents a series of events that celebrate the rich history, culture and achievements of Aboriginal and Torres Strait Islander peoples in Western Australia.
During the NAIDOC Perth Awards, Chevron was delighted to present the 2021 NAIDOC Female Elder Award to Roni Forrest, who has empowered Aboriginal and Torres Strait Islander people through her lifelong involvement in education. In the Carer of the Year category, award recipient was Doris Mippy, mother of very proud Chevron Diversity and Inclusion Officer Michelle Mippy.
In support of the events hosted by NAIDOC Perth, Chevron's Boola Moort employee network, which promotes cultural understanding and mutual respect between Aboriginal and Torres Strait Islander and non-Aboriginal cultures, has curated a week of activities for the workforce, including a live stream yarn with South Australian 2021 Australian of the Year, Tanya Hosch – the first Aboriginal person appointed to the AFL executive.
From 26-30 July the public are welcome to join the Boola Moort network in the foyer of the QV1 building for an art display curated by Creative Native, showcasing works from across Western Australia (9.00 am to 5.00 pm daily).