feature

polly mahapatra leads the conversation on embracing equity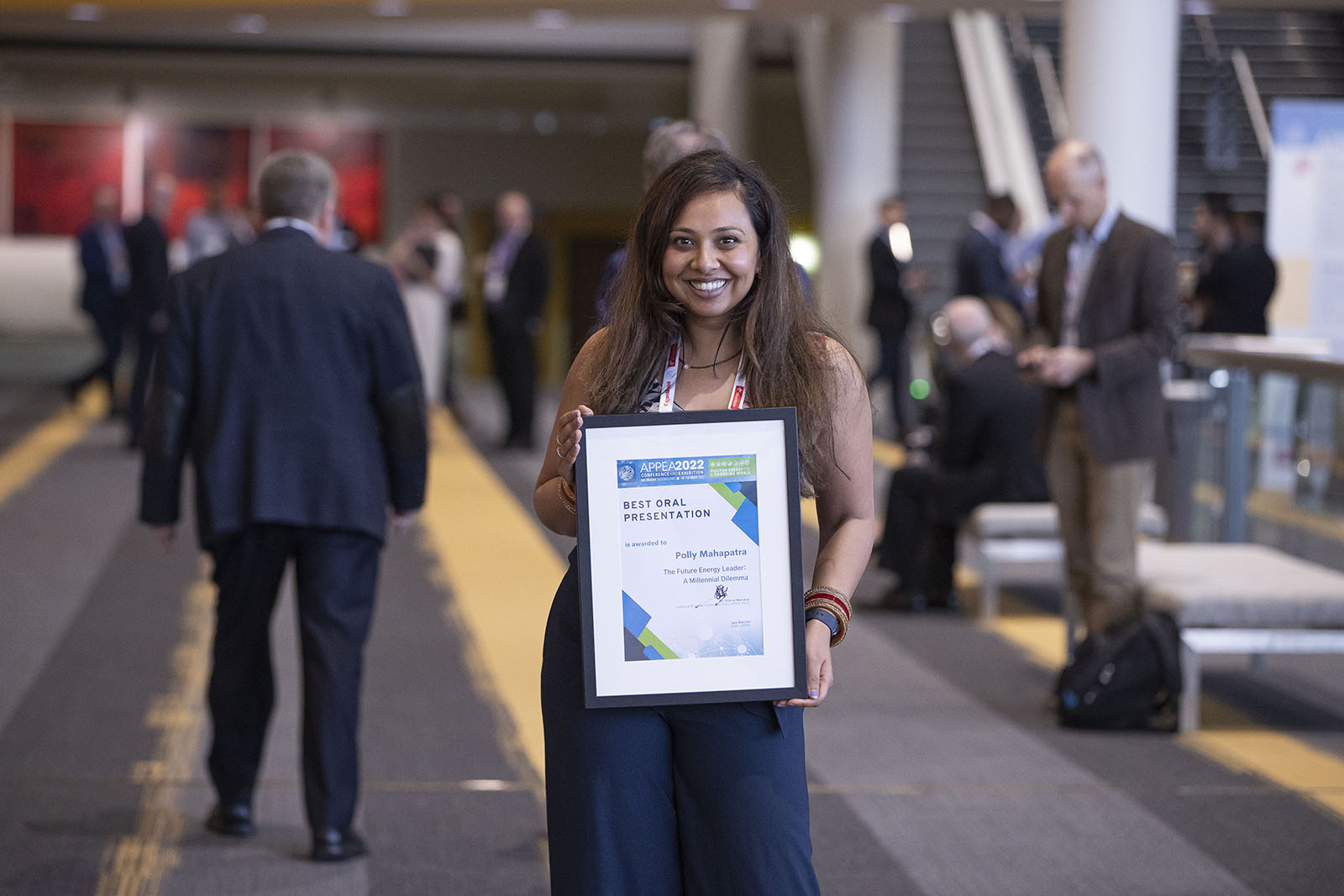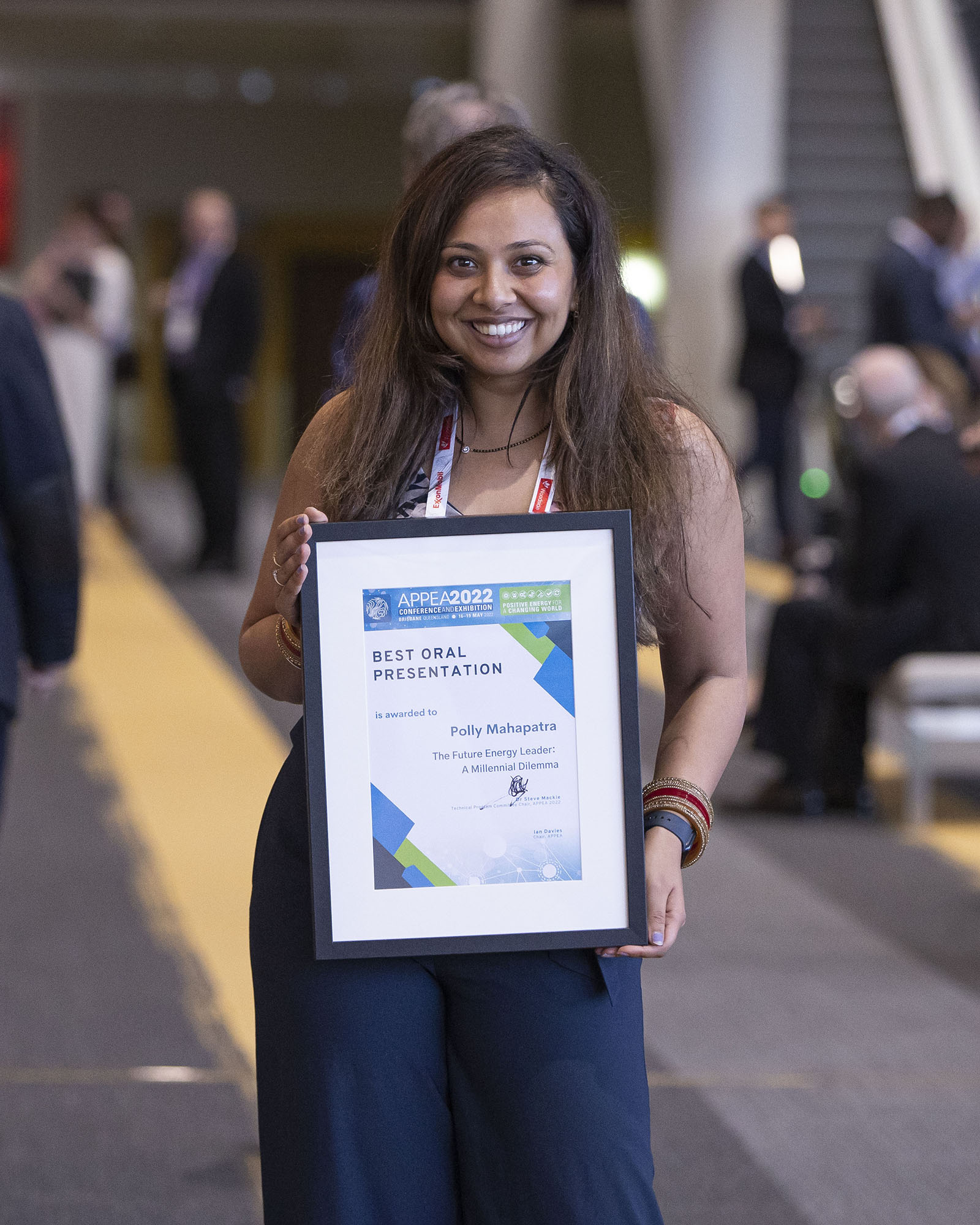 While Polly Mahapatra is a Project Engineer with a passion for innovation in her day job on the Gorgon carbon capture and storage project at Chevron Australia, she has many titles when it comes to championing equity in the workplace
From leading the Australian chapter of the Chevron Women's Network, mentoring at the Society of Underwater Engineering, and speaking at the Chamber of Minerals & Energy WA 'Inspiring Women in Energy' events; to her 'reverse mentorship' of senior leaders to dispel myths around gender equality, Polly is a standout equity advocate we're proud to celebrate this International Women's Day.
Over the course of her eight years with Chevron, Polly has worked in various positions both onshore and offshore, but she says the most rewarding part of her job is the opportunity to help others from diverse backgrounds kick start their careers in the industry.
"Dispelling the myth that the energy industry doesn't have space for women, young people, or those from a culturally and linguistically different background gives me so much joy! I enjoy being part of a community that is designed to lift us all up, together."
Polly says 'embracing equity' is about creating an equitable playing field so everyone, regardless of their background can thrive.
"People come into this industry with all kinds of privileges and disadvantages, so it's important we equip our people appropriately to reach an equal outcome. Equality means people are all given the same resources or opportunities, while equity recognises that people have different challenges coming into the company, industry or role.
"It's a subtle difference, but an important one. Equality is giving everyone a shoe – equity is giving everyone a shoe that fits!"
Polly says the biggest challenge for driving equity is the assumption that an equitable outcome is somehow only advantageous to those from diverse backgrounds.
"The reality is that an equitable outcome is beneficial to the entire workforce and society. We must continue the conversation on equity through open and honest discussions with as many people as possible, while encouraging others to do the same."
Polly Mahapatra
Project Engineer
In addition to her advocacy for equity, Polly has been recognised for her contributions to the energy industry. At the 2022 APPEA Conference, she won Best Oral Presentation for, The Future Energy Leader: A Millennial Dilemma. This followed her nominations as a finalist in the WA Business News' 40under40 Award in 2021 and as the Chamber of Minerals and Energy WA's Outstanding Young Woman of the Year in 2020.
Looking ahead, Polly is focused on ensuring a strong talent pipeline of future energy professionals and helping to foster workplaces that are safe, respectful and inclusive for all.