reducing carbon across our business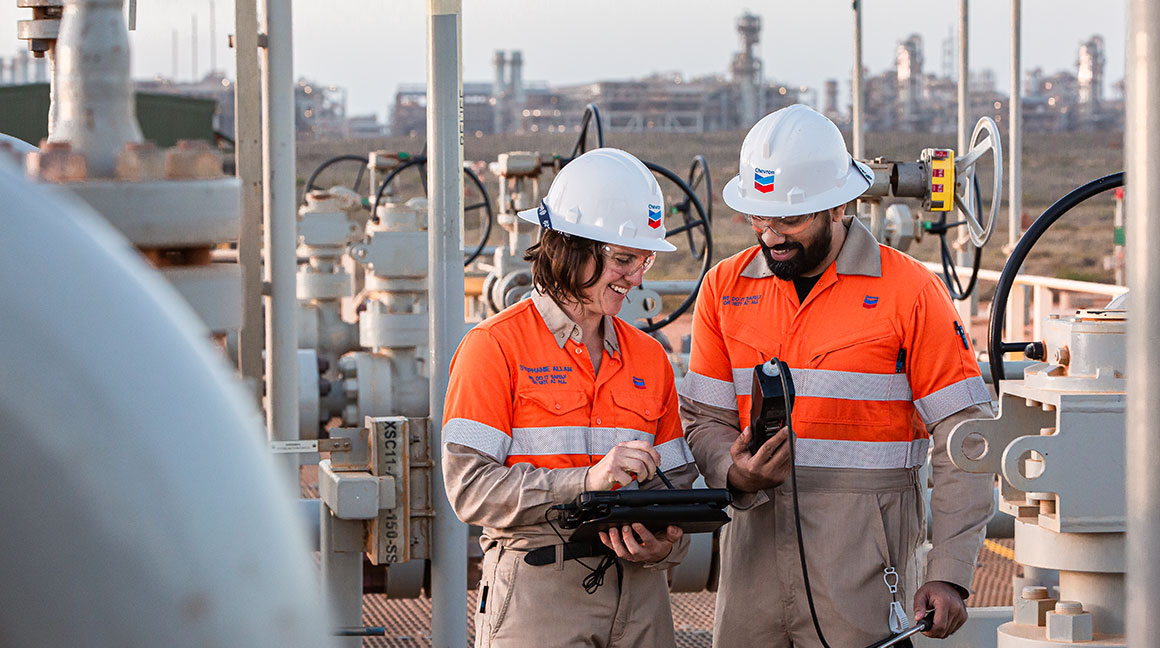 We are committed to advancing a lower-carbon future by reducing the carbon intensity of our operations and assets, increasing the use of renewables and offsets in support of our business and investing in low-carbon technologies to enable commercial solutions.
carbon capture and storage
Carbon capture and storage (CCS) is a proven technology for reducing greenhouse gas emissions. CCS takes naturally occurring carbon dioxide (CO2) from industrial processes and permanently traps it in geological formations deep underground.
We're proud that the world's largest CCS system designed to capture carbon emissions is located at our Gorgon liquefied natural gas (LNG) facility on Barrow Island.
enabling RayGen to continue developing innovative technology
Through Chevron's Future Energy Fund, we have invested in Melbourne-based solar technology developer RayGen Resources Pty Ltd (RayGen). This investment enables RayGen to continue developing its innovative technology – which merges solar power generation with long-duration energy storage – and supports their renewable electricity project under construction in Northern Victoria.
partnering to revive natural carbon sequestration systems
Our $3 million commitment to Conservation Volunteers Australia (CVA) supports the national Revive our Wetlands initiative and the conservation of ten wetlands across Australia as a nature-based climate change solution. Wetlands are amongst the most productive and biodiverse ecosystems in the world and growing global research is unlocking their potential as natural carbon sequestration and storage systems capable of trapping carbon in plants and sediment below the water.
solar light towers replace diesel
Mobile lighting towers allow the safe completion of critical night works for Gorgon on Barrow Island, with more than 50 used each night. Recent progress has been made to replace the ageing diesel lighting fleet with new mobile solar lighting technology that offers comparable technical reliability and illumination performance – as well as abating more than 1,200 tonnes of CO2 each year.
supporting carbon capture and storage research
Chevron Australia is supporting the Australian School of Petroleum and Energy Resources at the University of Adelaide with a contribution of more than AUD$2.45 million toward carbon capture and storage research
A new state-of-the-art facility will enable researchers to investigate how CO2 is stored within geological formations after its injection into subsurface reservoirs, and how CO2 flows through and interacts with rocks and pore waters on a microscopic scale.