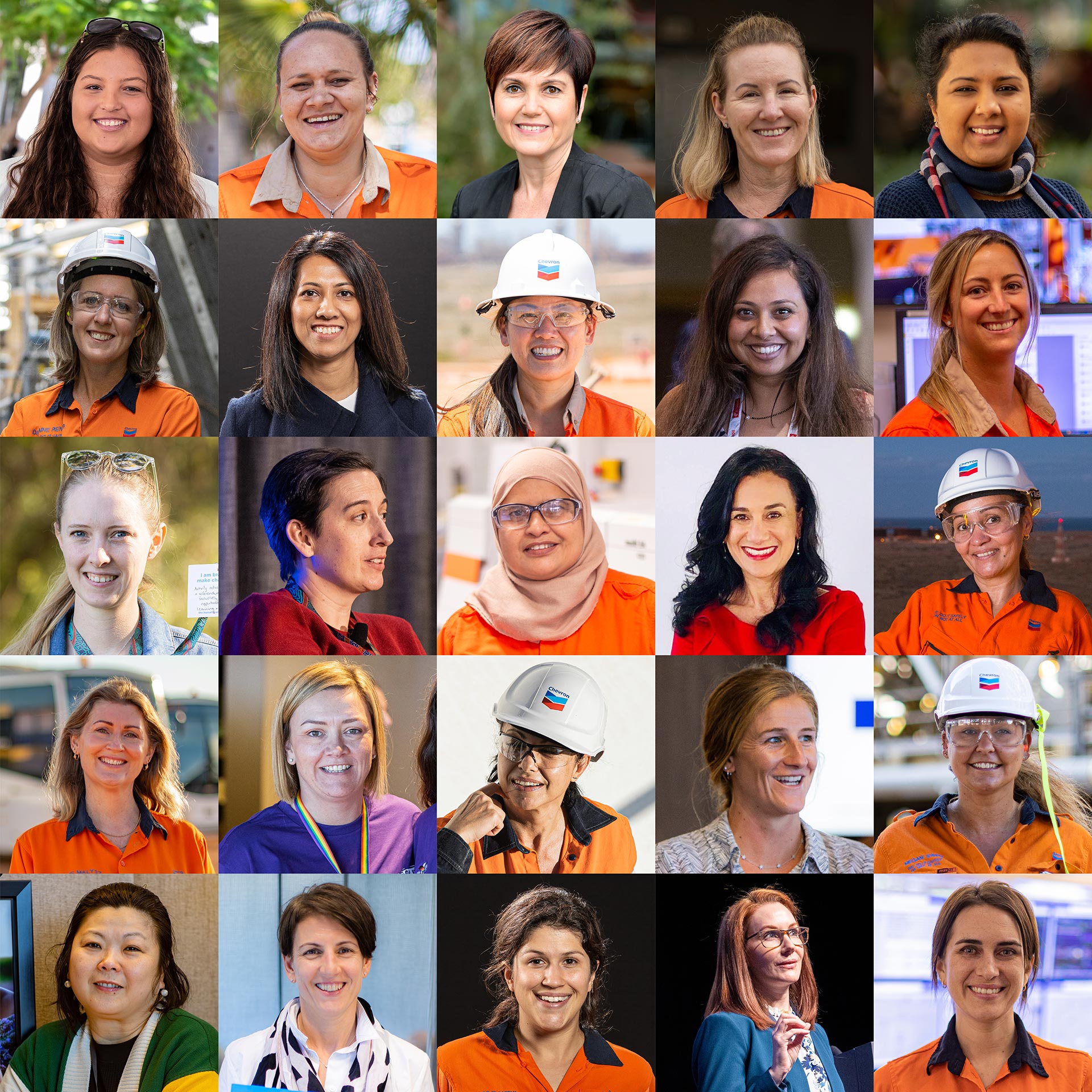 feature

celebrating the women powering the human energy company
We believe the greatest resources we have are human ingenuity, creativity and innovation, which are embodied in the women making a difference across Chevron. Each day women are working to solve today's biggest challenges while anticipating those on the horizon. It's because of their many contributions that we're the company we are today.
a rich past. a bright future.
From one of the first female employees in 1885 to the many women in today's leadership roles, Chevron has a long history of women making important contributions to our company. These are some of the women and programs building on that legacy by helping us improve lives and power the world forward.