human energy fuels partnership and performance
We've been partnering with the Perth Festival since 2013 as their International Excellence Partner.
The Perth Festival is the longest running international arts festival in Australia. It is considered Western Australia's premier cultural event with a reputation for excellence in its international program, the presentation of new works and the highest quality artistic experiences for its audience.
Nigel Hearne
Managing Director
Chevron Australia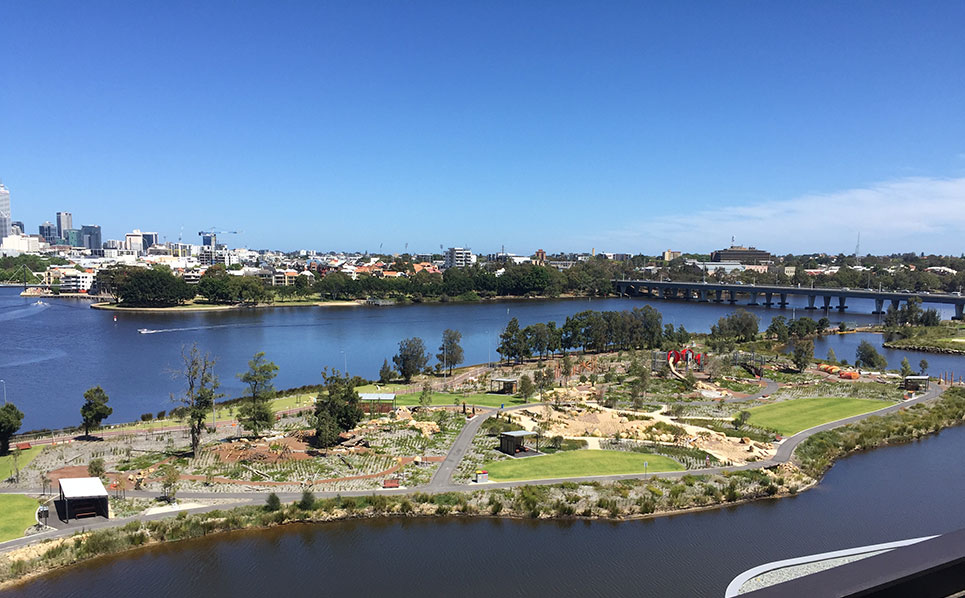 chevron parkland brings stadium precinct to life
As an Inaugural Precinct Partner of the Stadium Park, the Chevron Parkland includes 2.6 hectares of rehabilitated parklands and nature playgrounds, creating a memorable play experience in a unique natural environment.
Situated on the Swan River foreshore alongside the Optus Stadium, the Chevron Parkland will offer the local community and tourists access to a vibrant new parkland and six nature playgrounds, BBQ areas and picnic facilities set around the river-fed lake.
The Chevron Parkland translates and expresses the Whadjuk Noongar six seasons across the play areas and includes 10 permanent three-dimensional artworks by eight leading West Australian Noongar artists.
The Optus Stadium and Stadium Park development heralds a new and exciting chapter in the transformation of Perth and we're excited to be involved with this legacy project that will create a public environment the community will be able to enjoy for decades to come.


500
mature trees planted in the Chevron Parkland
2.6
hectares of rehabilitated parklands and nature playgrounds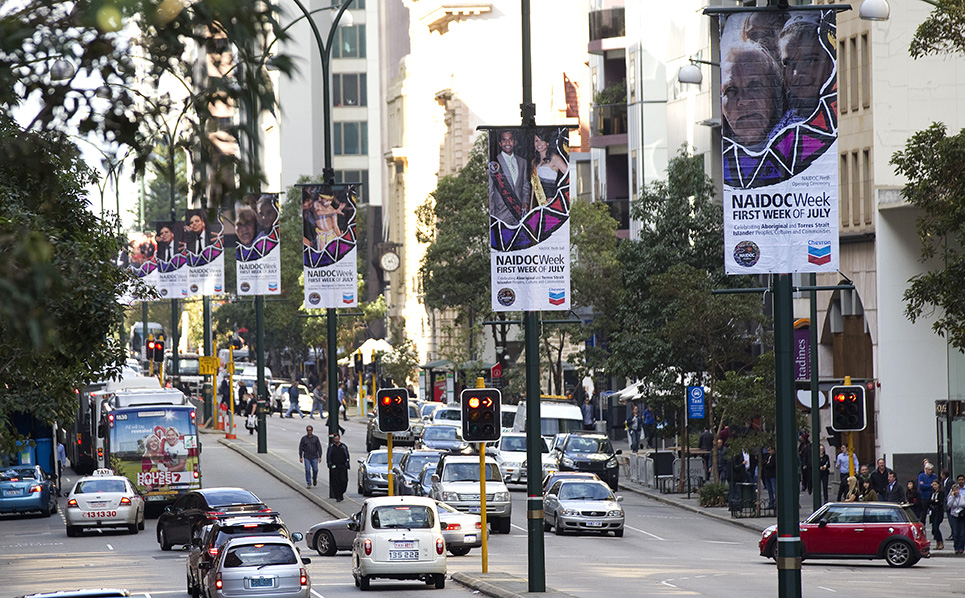 going the distance for activ
Since 2010, we've been partnering with the Activ Foundation on the Chevron City to Surf for Activ. The event is one of Western Australia's most loved community and fundraising events, connecting people of all ages and backgrounds. It also helps support Activ make a difference to the lives of people with disabilities and their families.
giving back to the community
At Chevron, we believe our business succeeds best when the people we work with and the communities in which we operate succeed too. Our employees showcase this commitment by supporting their communities through ongoing volunteer projects.
Our employees are encouraged to participate in company volunteer days coordinated through our partner organisations United Way West Australia and Conservation Volunteers Australia. Our people also give back to the local community by volunteering at not-for-profit organisations outside of work hours.
256

3,247
volunteer hours logged in Australia

35+