Abdullah M. I. Syed

Aura I and Aura II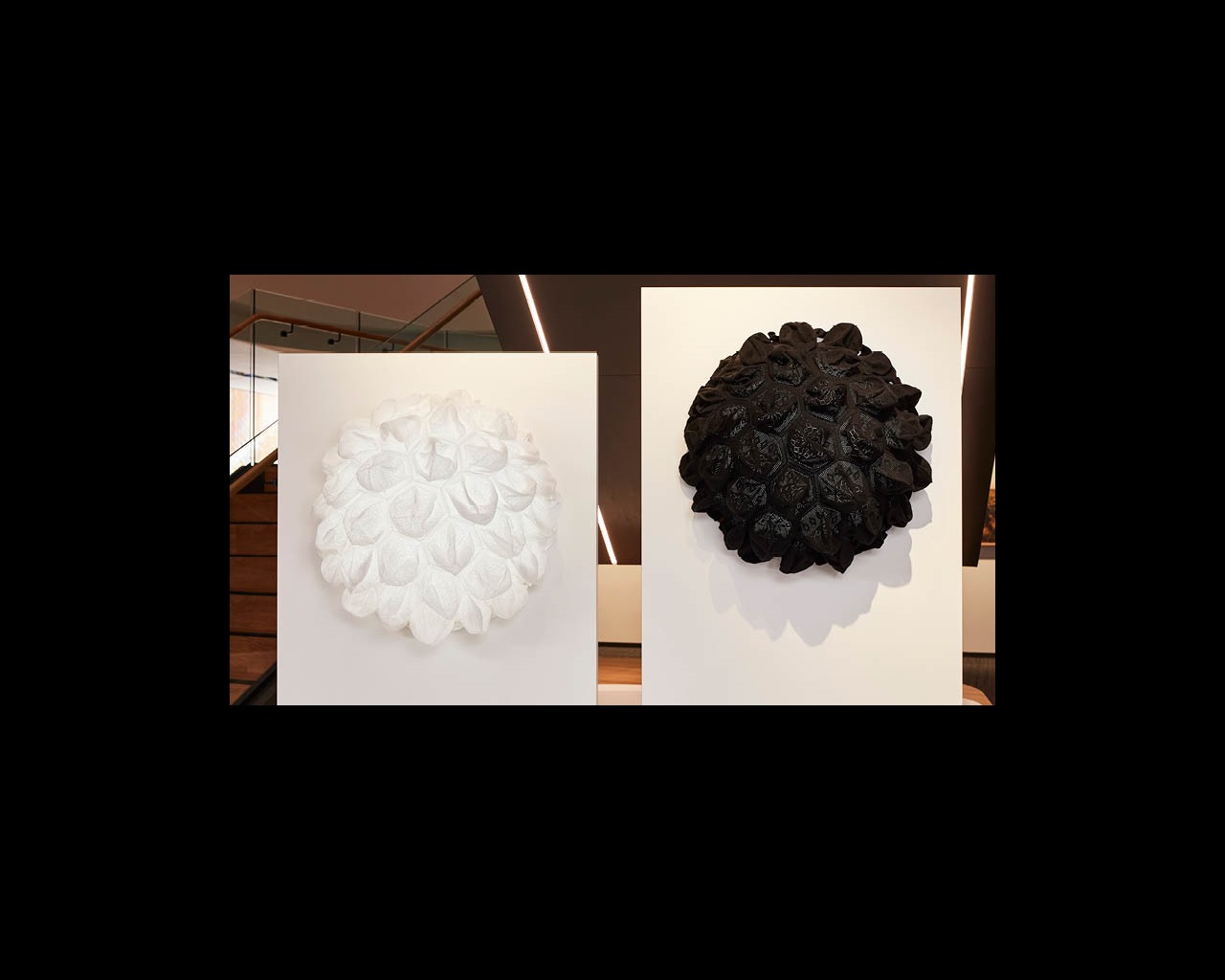 about the artwork
Aura I and II (2014—2020) explore the divine essence of beauty sublimated in shadow and light. Hundreds of hand-crocheted black and white taqiyah (Muslim skullcaps worn by men during prayer) were sewn together with the help of family members, friends and seamstresses in Pakistan, the United States and Australia. The puffed-up "hives of caps" are then mounted on a pair of acrylic half-domes, illuminated from within. The play of shadow and light emanating from the two domes, each one representing the light and dark sides of the moon, recalls the gathering of the faithful and bathes the viewer in a celestial glow. The artworks invite contemplation on the beauty and majesty of nature and all of existence.
artist statement
"Aura I and II encapsulate the concepts of unity, beauty and infinite presence of the Divine in Islam and its relation to light in particular. The works arise from my memories of the moon and my obsession with finding ever more perfect parables, shapes and materials that are praised through history for their purity and from Islamic concepts of the divine attributes of jalāl (beauty) and jamāl (majesty). The first is the deep black of the night sky and the second the luminous white of the moon. The arabesque patterns on the caps resemble the dome shapes of mosque design and Islamic architecture and suggest the Divine, but it is the jalāl and jamāl of nature that is celebrated here. Each Aura is a sphere or world in opposition to each other, but also in balance. The concise set of shapes, materials and the play of light in each work present probing questions about abstract forms, blank spaces, time and the Absolute, encouraging a contemplative and meditative response."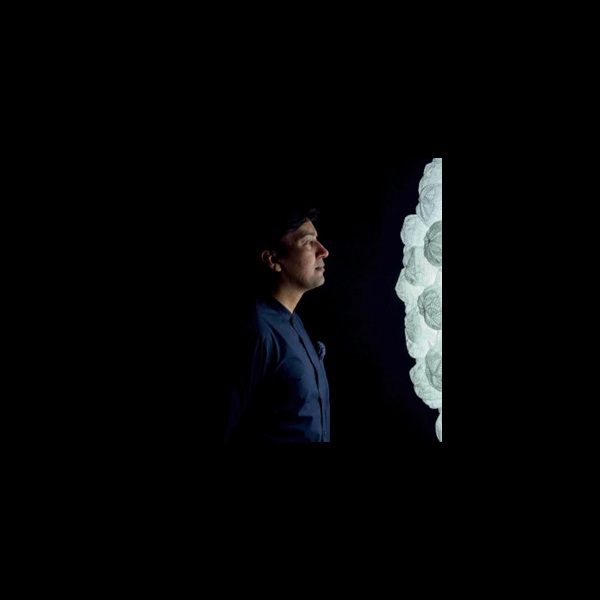 about the artist
Abdullah M. I. Syed
Born Karachi, Pakistan
Lives and works between Karachi; New York; Gadigal Country | Sydney
Abdullah M. I. Syed is a Pakistani-born interdisciplinary artist, scholar and writer working across continents. In 2015 he completed his PhD in Art, Media and Design at the University of New South Wales, Australia. Syed is a member of eleven, a collective of Muslim Australian artists, curators and writers. Syed identifies his art practice as an archival form of manzoom muzahamat — poetic activism based on ideas of shared vulnerability, love, empathy and memory. He is inspired by a deep interest in traditional arts and crafts, performances of masculinity and sacred rituals. Utilising a variety of mediums, including drawing, sculpture, textile, video installation, text and body performance, Syed examines economies, structures and theatrics of power and gender (masculinity) in their myriad forms.