Brad Rimmer

selection of work includes:
about the artwork

Jenalup (Blackwall Reach) #1 and #2
The Jenalup (Blackwall Reach) #1 and #2 were taken at a location called Jenalup, or Blackwall Reach, situated along the Swan River in Western Australia. According to Rimmer, Jenalup is "a quintessential location on the Derbarl Yerrigan (Swan River). It's a sacred place to the traditional owners, the Noongar people".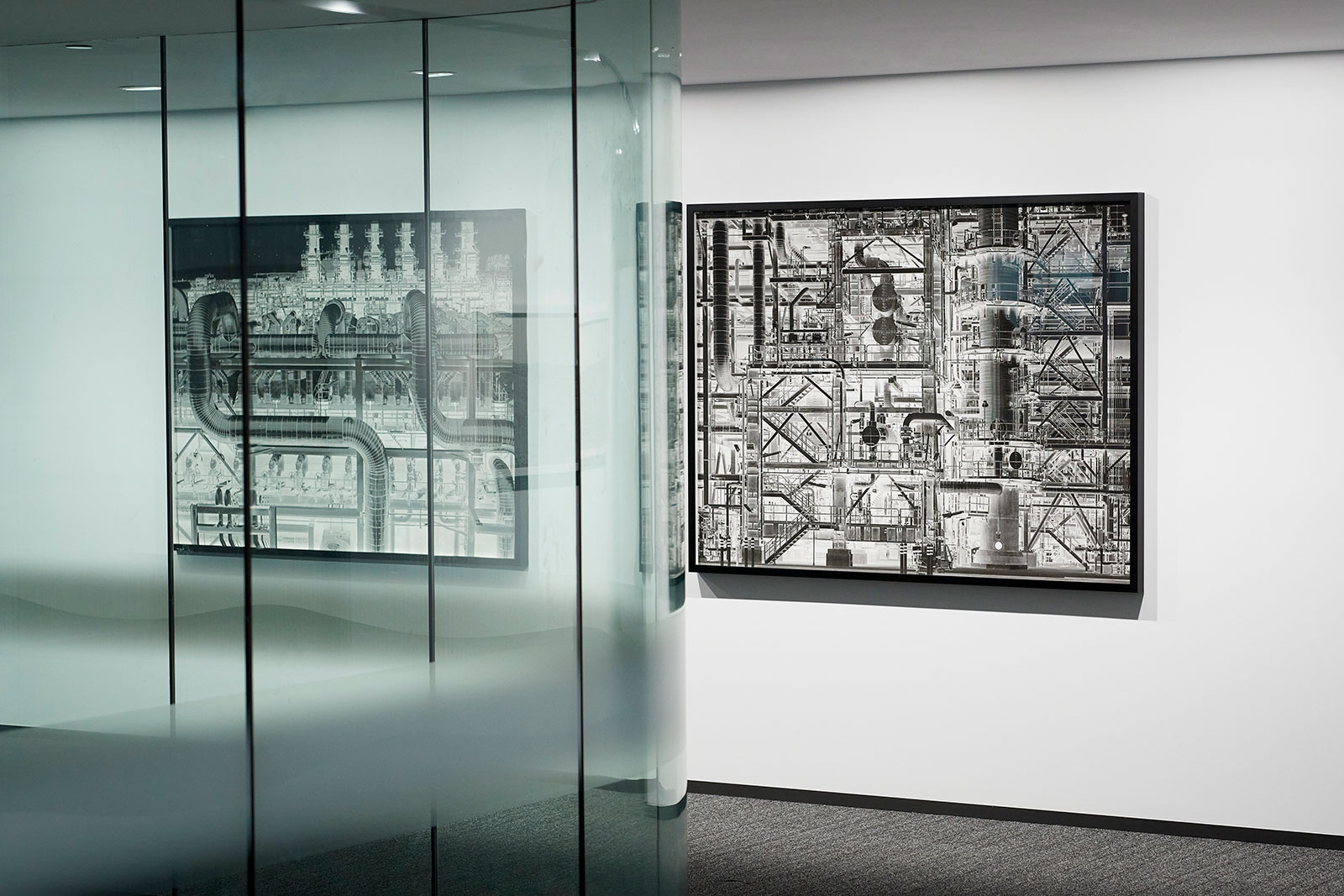 about the artwork

The Worksite Environment Photographic Commission
The Worksite Environment commission is a series of over 80 photographs exploring what artist Brad Rimmer describes as his interest in human interventions that are in themselves part of the landscape's ongoing transformation. In these works, Rimmer turns his lens to the unique Western Australian landscape, from its expansive coastline to the ancient interior, and draws from them compelling and distinct narratives.
From stunningly desolate landscapes to immaculate portraits of steel pipes, Rimmer creates images that are beyond the decorative, as he puts it, that "purposely manipulate reality and time that challenge traditional notions of photography and our perception of the familiar". This significant series unfolds throughout the entire building, allowing us to engage with this extraordinary environment more intimately.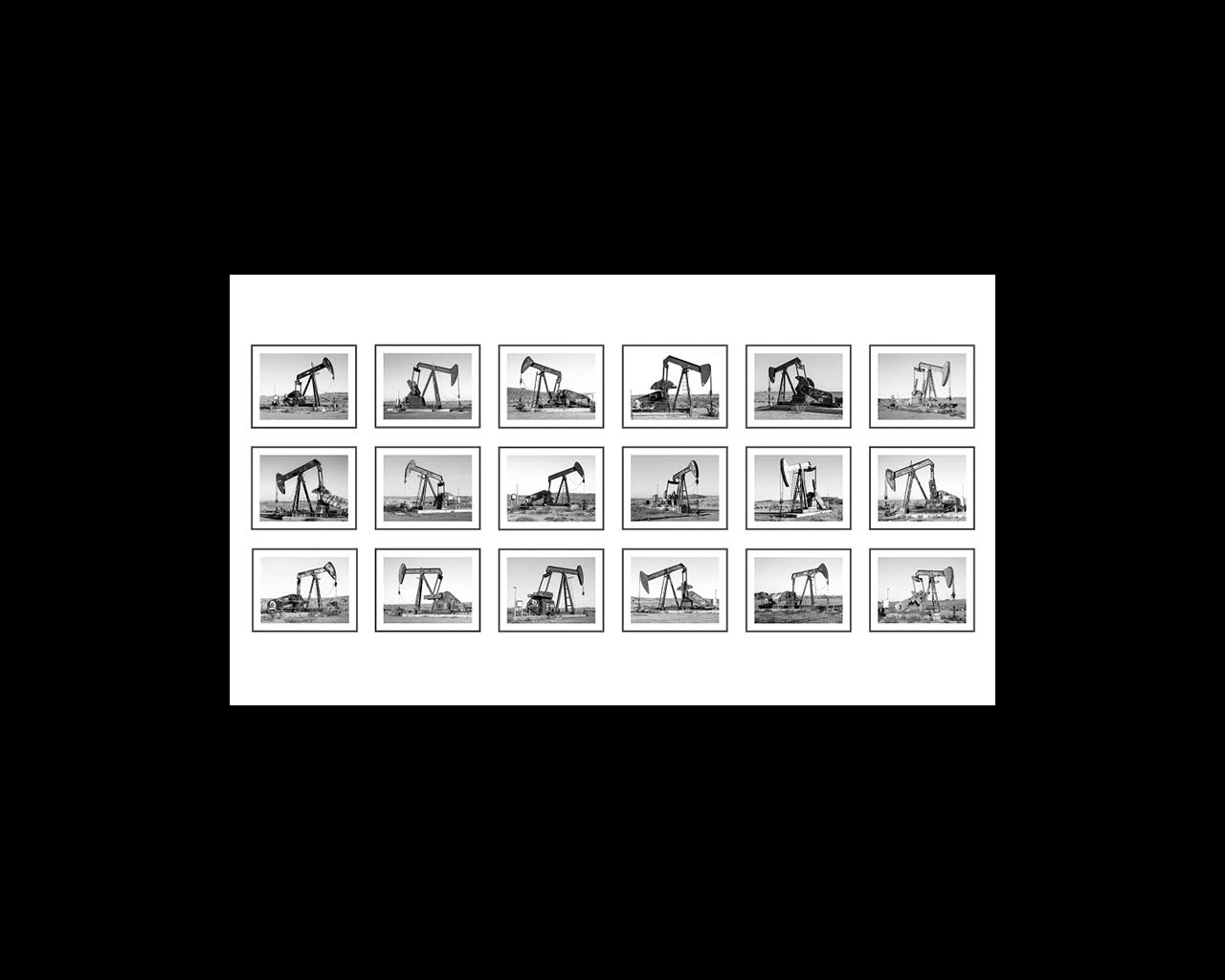 about the artwork

Typology of 18 Lufkin Pumps, Barrow Island
Typology of 18 Lufkin Pumps, Barrow Island is a montage of black and white photos of lone oil beam pumping units shot on Barrow Island, off the Pilbara coast, Western Australia. The series pays homage to the German photographers Bernd and Hilla Becher who documented the industrial landscape of Germany, Europe and the USA for over four decades. The pumps take on a totemic quality in these photos, informed by Rimmer's ongoing fascination with the way humans have changed natural landscapes.
According to Rimmer: "I was immediately attracted to the Lufkin pumps whilst researching at Barrow Island. Each pump has its unique personality even though they all seem similar. Grouping them makes it possible to forensically study or notice each one individually or in whatever combination you choose. Photographs were taken from the same perspective in black and white to reduce distraction."
about the artist
Brad Rimmer
Born Wyalkatchem, Western Australia
Lives and works Boorloo | Perth

Brad Rimmer is a photographer who works on long-term projects of portraiture, landscape and social documentation. Based in Fremantle, Rimmer seeks to "uncover the human within often alienating everyday environs" through images permeated with a personal narrative of belonging and memory. Among his major series of works are Silence (2009) and its sequel Nature Boy (2019), both set in the Western Australian Wheatbelt where Rimmer grew up. Collected by various institutions including the National Gallery of Australia, the Art Gallery of Western Australia and Parliament House Canberra, Rimmer's works have also been the subject of two photography books by T&G Publishing, Italy. In 2017 he received the Artsource residency in Basel, Switzerland, during which time he created a series called Don't Look Down.