Consuelo Cavaniglia

Untitled (grey, green) and Untitled (blue, grey)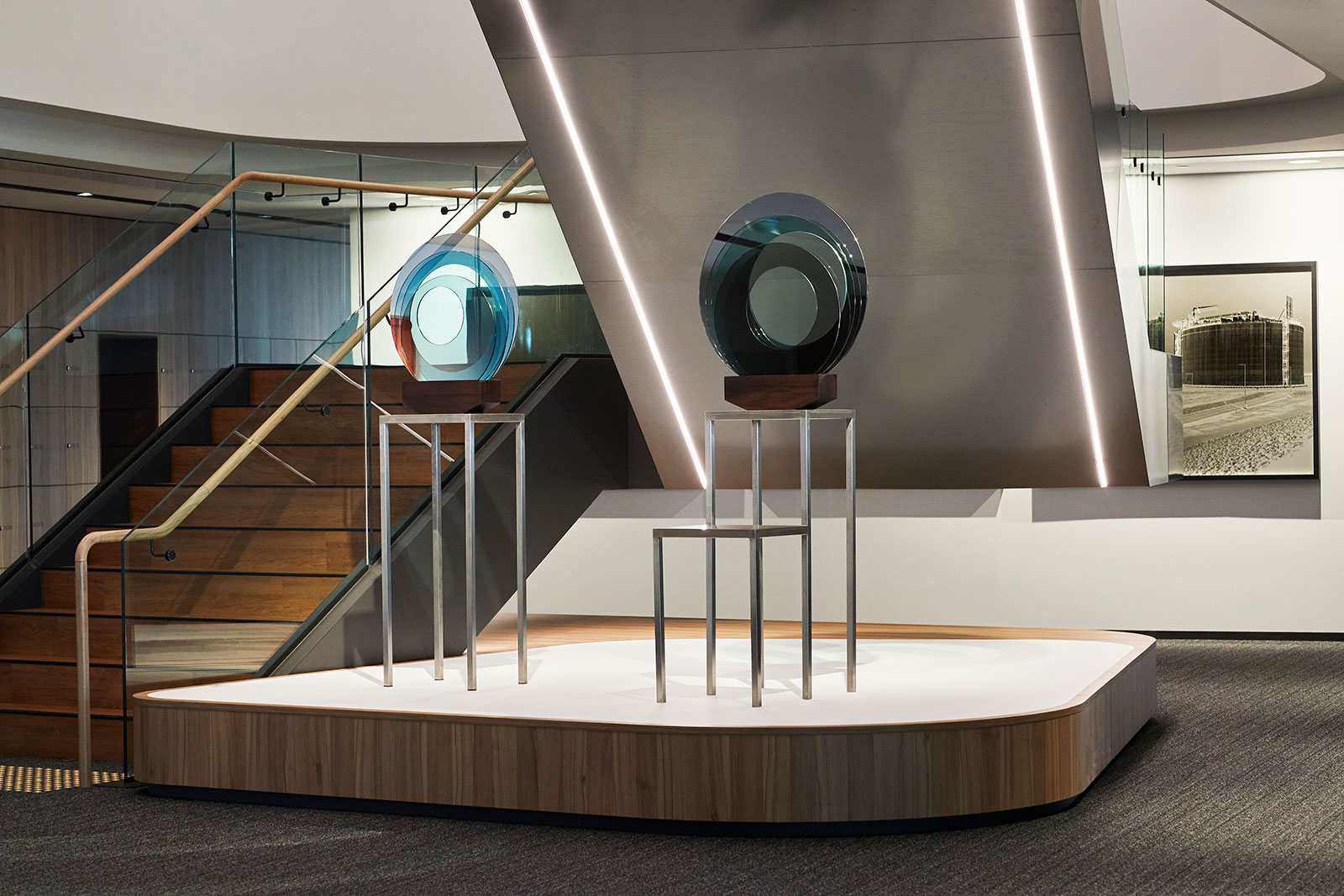 about the artwork
Consuelo Cavaniglia's sculptures, of layered glass and mirror — with steel, timber and marble armatures — elegantly present as a set of deconstructed and abstracted viewing devices intended to shift and destabilise the visitor's perceptions. Playing on the original mystery of glass as a material that is both transparent and reflective, the works allow visual access while confounding visibility, and alert the viewer that things look different depending on where we stand and how we view things.
These sculptures are emblematic of Cavaniglia's practice — characterised by her ongoing investigations into colour, perception and optics. They are an extension of a series first shown in her solo exhibition, an underlying surface partially obscured, at STATION, Melbourne, in 2020.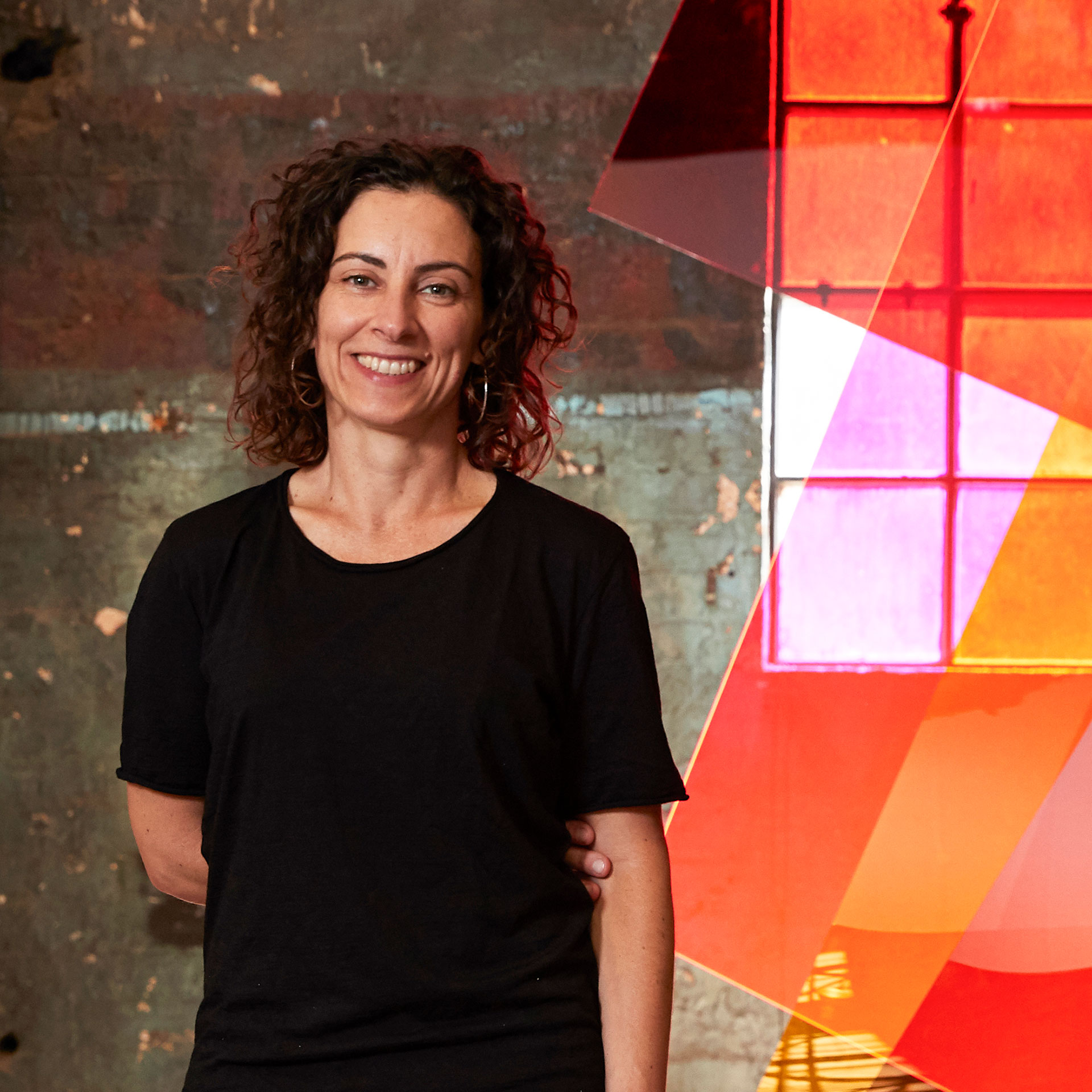 about the artist
Consuelo Cavaniglia | Born Rome, Italy
Lives and works Gadigal Country | Sydney

Having consolidated her career after a lengthy residency in Perth, Consuelo Cavaniglia's experimental, studio-based practice focuses on our understanding and experience of space. Taking cues from film, photography and architecture, her works are determined by the selection and application of lines, shadows, planes of colour and reflective surfaces. A diversity of materials is evident, from the simply constructed shadings of her works on paper to the industrial galvanised steel and sheets of polished acrylic appearing in her freestanding sculptures. Cavaniglia creates environments where the viewer, artwork and space shared are all intricately connected. Her work brings new dimensions to our understanding of spatial installation practice, in which sensorial and emotive responses to works are privileged and a multiplicity of experiences arise.