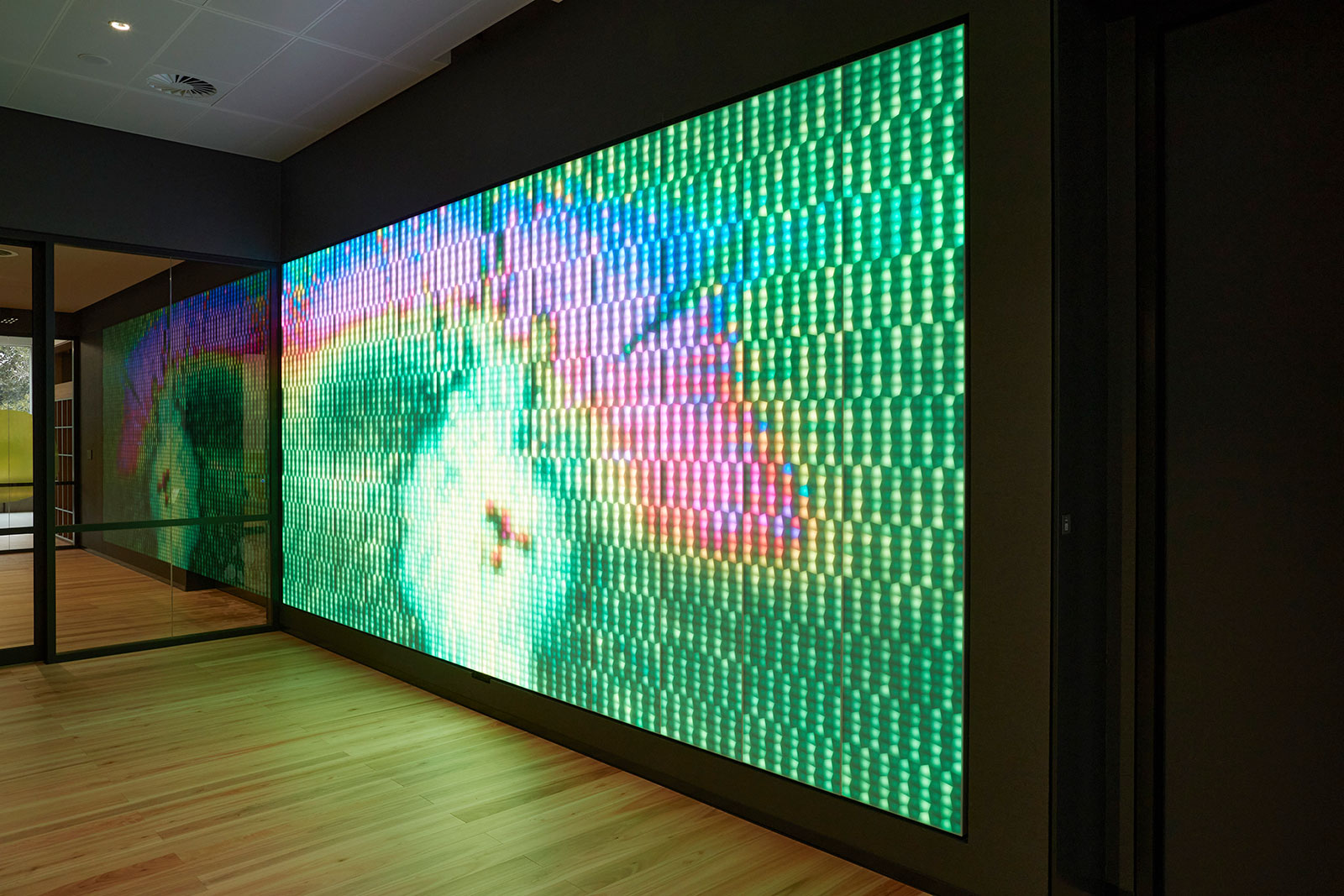 about the artwork

Lumes
Lumes is an interactive wall installation that takes inspiration from particles of matter, in particular the methane molecule (comprising one carbon and four hydrogen atoms). The artwork's particle system produces generative content that pulses, coalesces and disintegrates, representing raw energy.
When passers-by touch the screen, the particles of matter are transformed into balls of energy — through the use of Lidar technology — becoming a visual analogy for the process of human ingenuity to transform these natural substances from their raw state into the energy that powers our lives.
The work, a site-specific commission for the new Chevron Australia's headquarters in Perth, is a fun interactive way to reflect Chevron's commitment to innovating new sustainable technologies.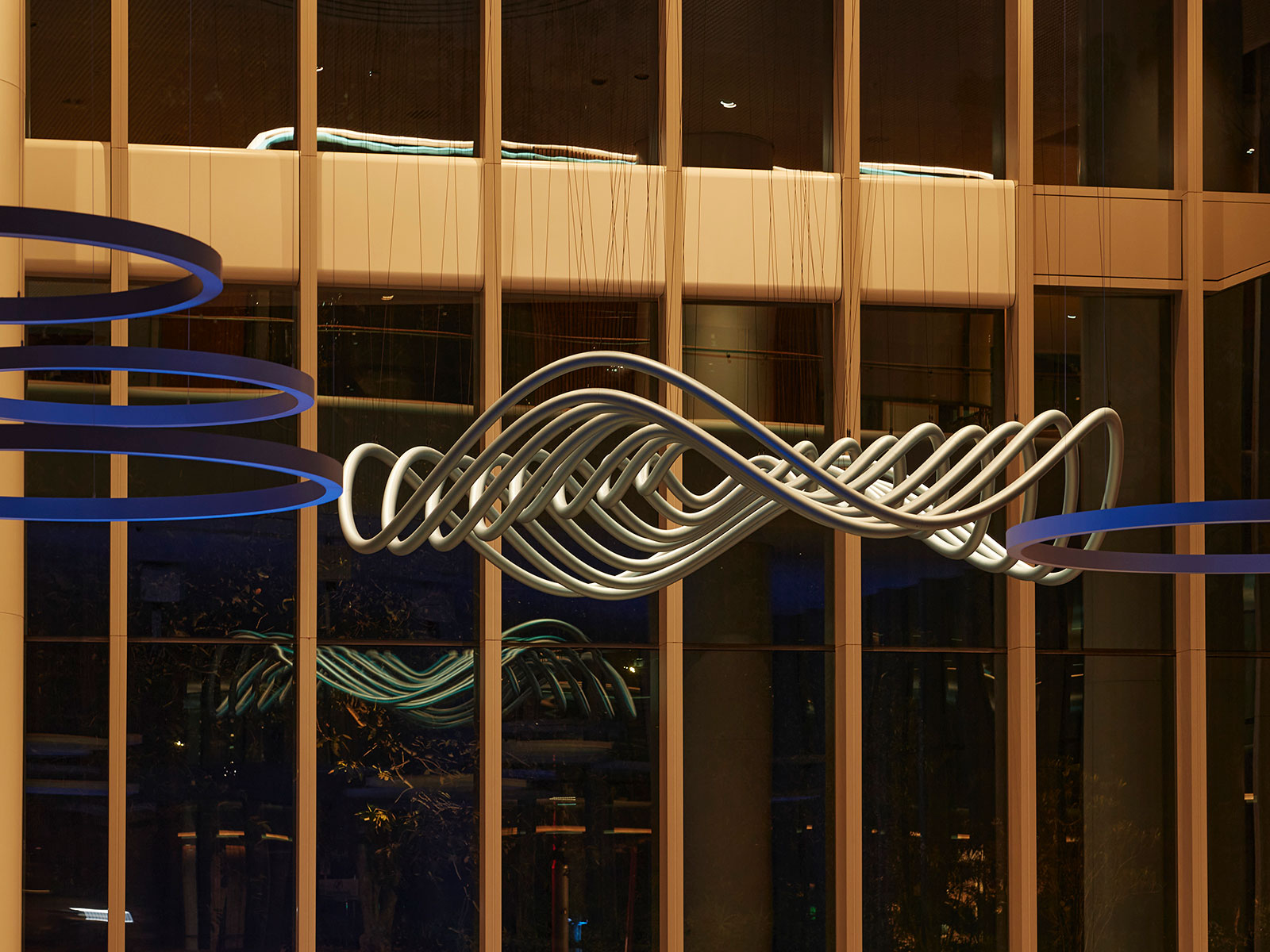 about the artwork

Brainwave
Brainwave is a sculptural installation that represents how engineering disciplines work together on complex problems by referencing the brain's use of different frequencies to coordinate dispersed neural groups when executing complex tasks.
A marvel of engineering, Brainwave consists of eight concentric rings — each representing varying neural frequencies — moving in and out of sequence. At key points, observers will notice the rings move out of sync, demonstrating the point at which a problem is being thought out. The eureka moment of a complex challenge being overcome is illustrated when all the rings work together in sequence. Other visual representations of energy including sine waves, atoms, molecules, potential energy and kinetic energy add to the artfully choreographed motion.
about the artist
ENESS
Established 1997, Naarm | Melbourne
ENESS is a multidisciplinary team of creatives including artists, musicians, software engineers, industrial designers and a writer. While their work is largely process-driven, ENESS also uses highly intuitive methods of research, development and creative collaboration. Having pioneered the art of 3D projection mapping and interactive real-time motion tracking, ENESS is regularly commissioned to produce and install artworks worldwide for signature commercial buildings; urban and cultural precincts; festivals, galleries and museums of modern art. The team behind ENESS believes in the power of providing art in everyday life that fires the imagination, to provide joy, happiness and beauty in unexpected places and transformational experiences that change lives.