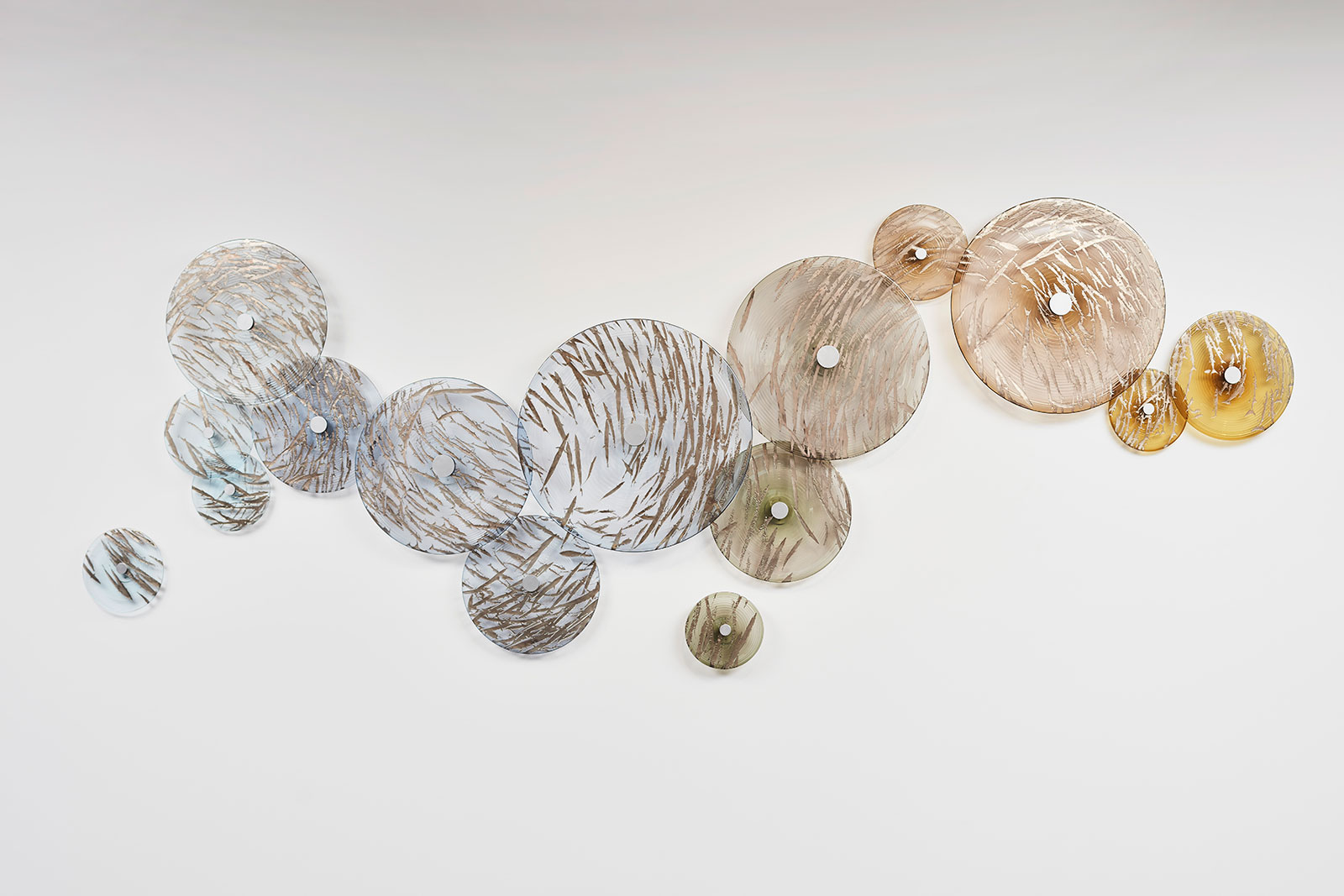 about the artwork
Ripples is inspired by Holly Grace's memories of swimming in the ocean or in the cool protected waters of the Swan River as a child. Recalling her early bonds with the environment that forged her adult understanding and appreciation for the country of her birth, Grace distils these early experiences into a work of delicate beauty.
The glass ripples are a representation of the circular movement of water from the ocean to the river and the land, then back again. The imagery etched onto the surface of the glass is of schools of Perth Herring. They represent the complex web of life that exists within the delicate ecosystems of the Swan River — fragile and beautiful — a resource to be protected for future generations. Meanwhile, the expanding spiral movement of the glass ripples is a visual representation of human interactions with this fragile environment.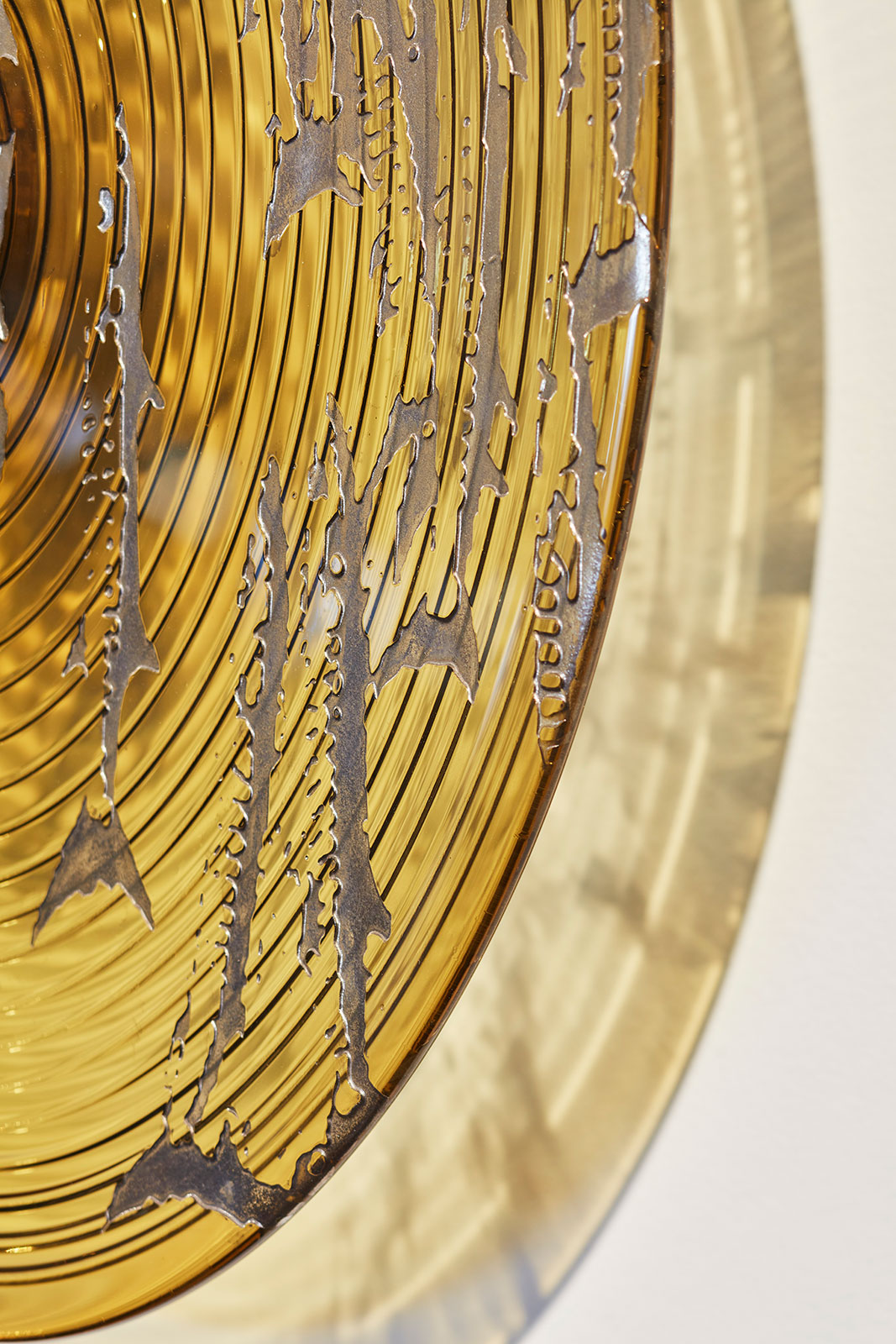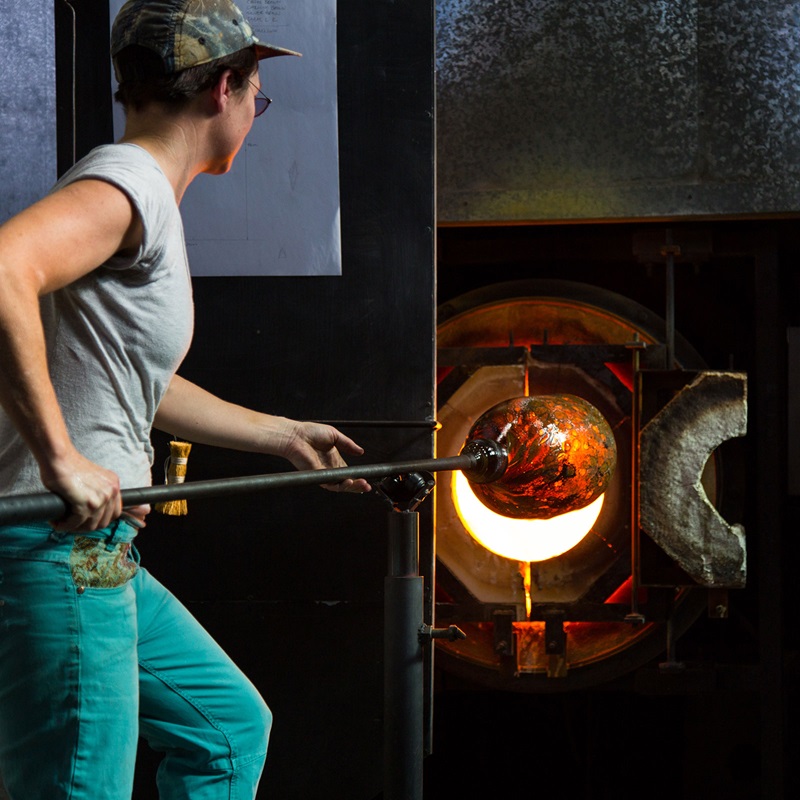 about the artist
Holly Grace
Born Jambinu | Geraldton, Western Australia
Lives and works Naarm | Melbourne

Holly Grace studied Fine Art at Curtin University in Perth in 1996, before continuing her study in glass at Monash University in Melbourne, completing her Master's Degree in 2004. Grace has been the recipient of grants from the Australia Council for the Arts and Arts Victoria enabling her to create new bodies of work and participate in three international mentorship programs. Two of these mentorships took place in Denmark and initiated the artist's affinity with the landscape, leading her to create works that explore themes relating to the Australian bush.