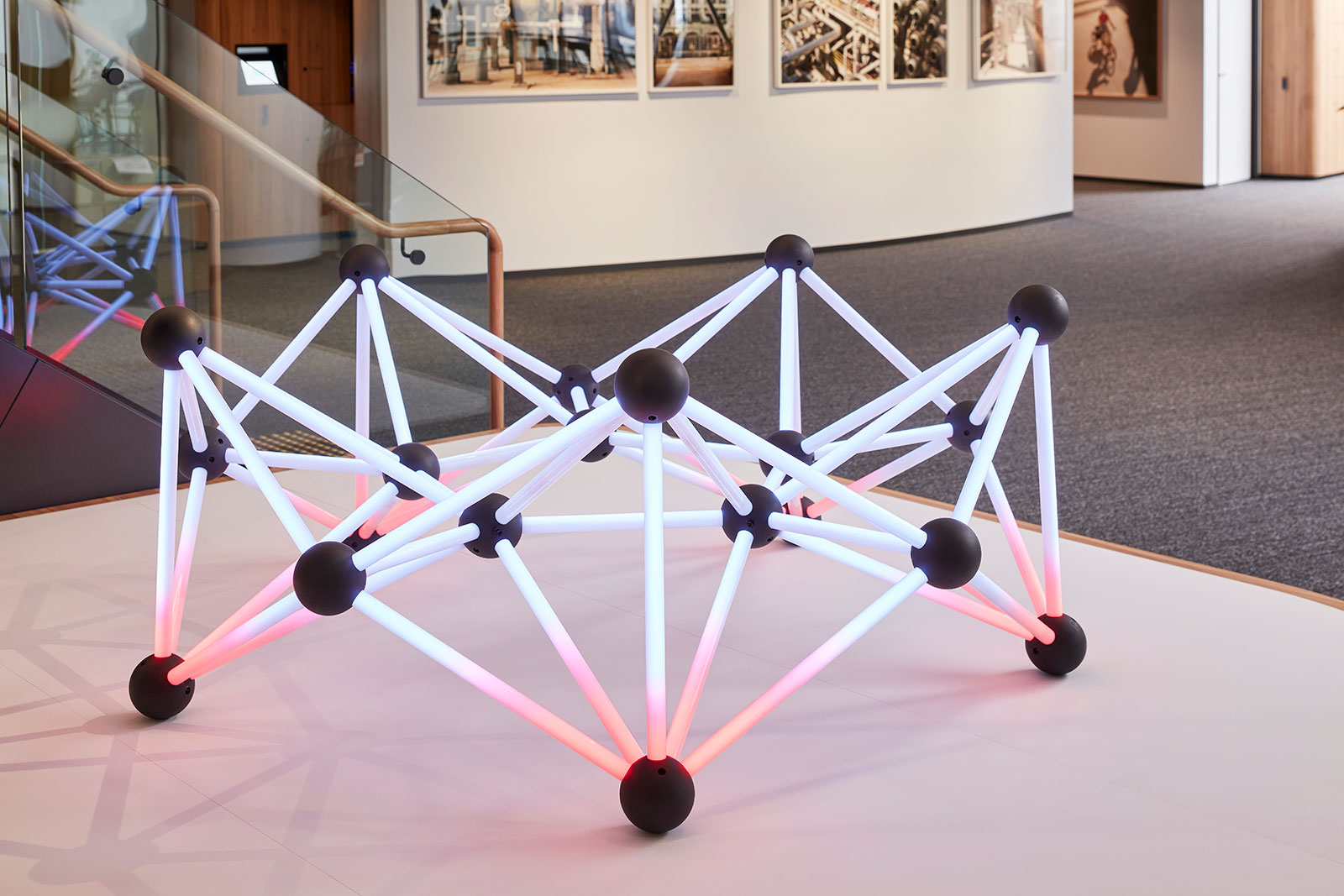 about the artwork
Ring of Fire is a light-based installation artwork — its looped geometric form without beginning or end. According to Webb, the work's "seamless circular symmetry signifies the infinite circle of life — a shared continuous collective narrative which folds and entwines our histories to the landscape and its people both past, present and future". The sculpture harnesses the symbolic power of this circular geometry, coalescing it with light, colour and form, and draws viewers around it like a "digitalised campfire", creating an ever-expanding circular meeting point, a common ground or area for conversation and contemplation
The glow of the artwork's symbolic flame is further enhanced through the addition of programmable lights, creating a dynamic and mesmerising dance of shifting colours transformed into vectors of kinetic light infinitely tracing and looping around the sculpture's circular form.
about the artist
Joshua Webb
Born Boorloo | Perth, Western Australia
Lives and works Boorloo | Perth
Joshua Webb is an Australian-born interdisciplinary artist, who has exhibited across Australia, the United States and Europe. Webb creates impossible problems and then uses a combination of theory, form and technique to design, invent and engineer the unimaginable. As a creative thinker and builder, Webb fuses his unique brand of making – conceptual formalism with site-specificity to unearth the embedded meaning in materials, form and context to produce abstract artworks that resonate and weave collective and individual narratives.