Penny Coss

Weathered Pattern #1 and #4
about the artwork
Arising from a field trip to the Pilbara, these watercolours ponder 'strata' — as it relates to a rapidly changing earth, to layers embedded in stories and rock, and to how the artist's art-making practice is in a constant state of becoming something else. Coss' father was a geologist and her attraction to the Pilbara landscape, with all its complexities is perhaps no coincidence.
artist statement
"In preparing for my field trip to the North Pole Dome area of the Pilbara, I accessed GeoVIEW.WA, an online GIS-based mapping tool that allows users to view, query and map various geology, resources and related datasets. The area coded and layered in multiple forms, colours, and patterns became the source of colour choices for the large-scale works on paper. The falling domes and smooth shapes reference the erosive actions of weathering over time, which have evolved from previous works about memory and the weather."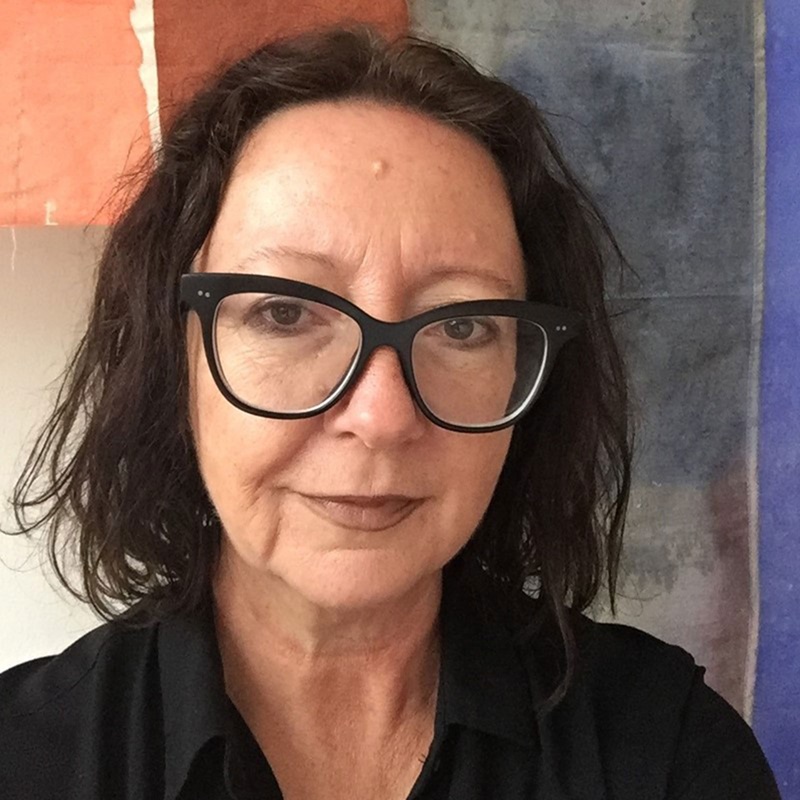 about the artist
Penny Coss
Born Gadigal Country | Sydney, New South Wales
Lives and works between Boorloo | Perth; Gadigal Country | Sydney
Penny Coss is mindful that all aspects of the painting process should equally become the viewers' experience. Her practice has evolved from the tradition of abstract expressionism, taking its formal elements and melding them into a unique gestural language. With a keen sensitivity to colour and composition, Coss stains canvas and paper through a process of pouring layers of thinned pigment directly onto their surfaces. The staining and soaking technique is permeated with new interpretations of the Australian landscape.