Rebecca Mansell

The Workforce and People Photographic Commission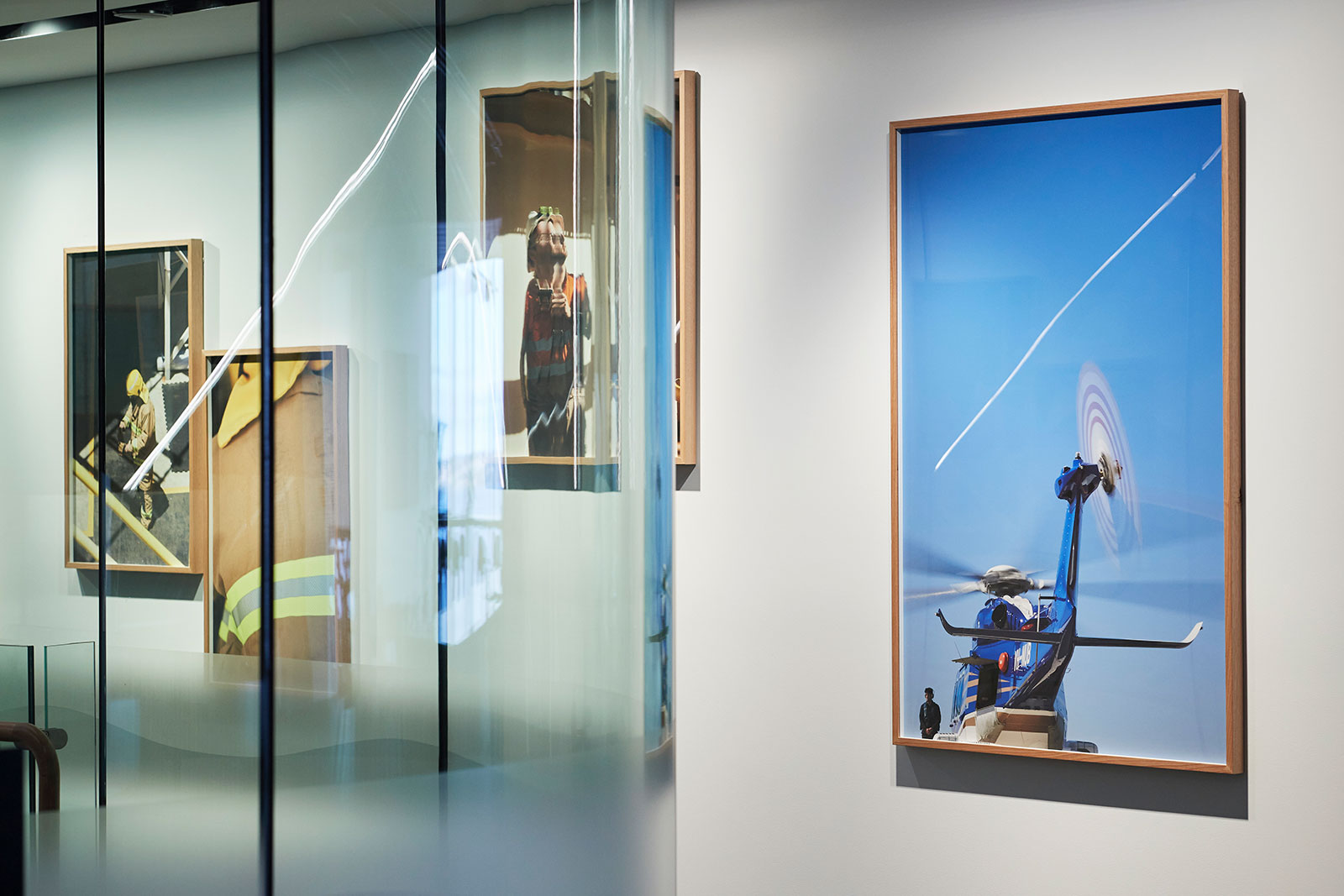 about the artwork
Rebecca Mansell's Workforce and People is a series of photographs which unfolds throughout the building exploring the unique and diverse roles of the Chevron workforce in Onslow and at its Wheatstone and Gorgon projects and Perth headquarters. Mansell undertook an observational study between 2021 and 2022 at these worksites, gaining access to restricted areas, many of which are only accessible to those conducting specific operations. The resulting portraits, candid and intimate, paired with abstract vignettes in the same locations, produce a poetic narrative revealing the interrelationships and dynamics between individuals behind Chevron Australia's operations.
artist statement
Water documents marine operations at the Wheatstone facility in Onslow. Whilst the artist observed a vessel loading with liquefied natural gas (LNG) at the marine terminal, she was captivated by the grandeur and scale of the operation — in particular, she focused on what she described as a "tranquil water garden of spray".
At the waterline, below the fierce heat of the upper deck, with light reflected from the bulk of the ship's hull, Mansell saw the water cascade during the loading process. It is here that the vessel's hull and misting droplets from the water cascade offer a visceral quietude, encapsulating Mansell's desire to comprehend the subtle machinations that drive the bigger picture.
about the artist
Rebecca Mansell
Born Boorloo | Perth, Western Australia
Lives and works Boorloo | Perth

Rebecca Mansell is a mid-career West Australian photographer with a fervent desire to capture people, their environments and their stories. Her image-making process is driven by her intent to carve a sense of space and tranquillity within each frame but to also present narratives that are empowering and dynamic. Mansell graduated from Edith Cowan University in 2010 and has worked as a freelance photographer in editorial and commercial photography, reflecting a documentary sensibility in all her assignments. She also conducts workshops and is involved in voluntary photography organisations that nurture local talent and skills.