Shireen Taweel

The Column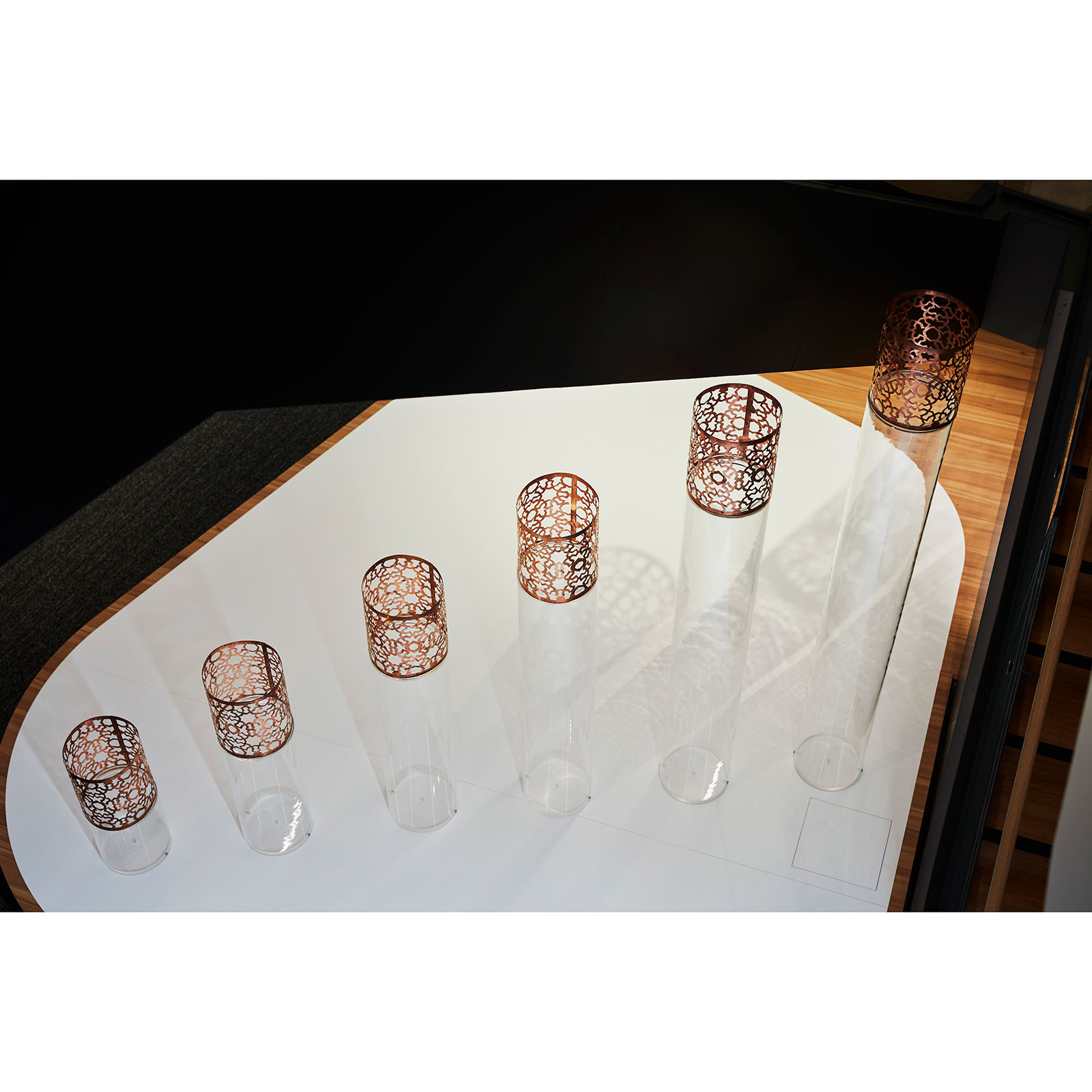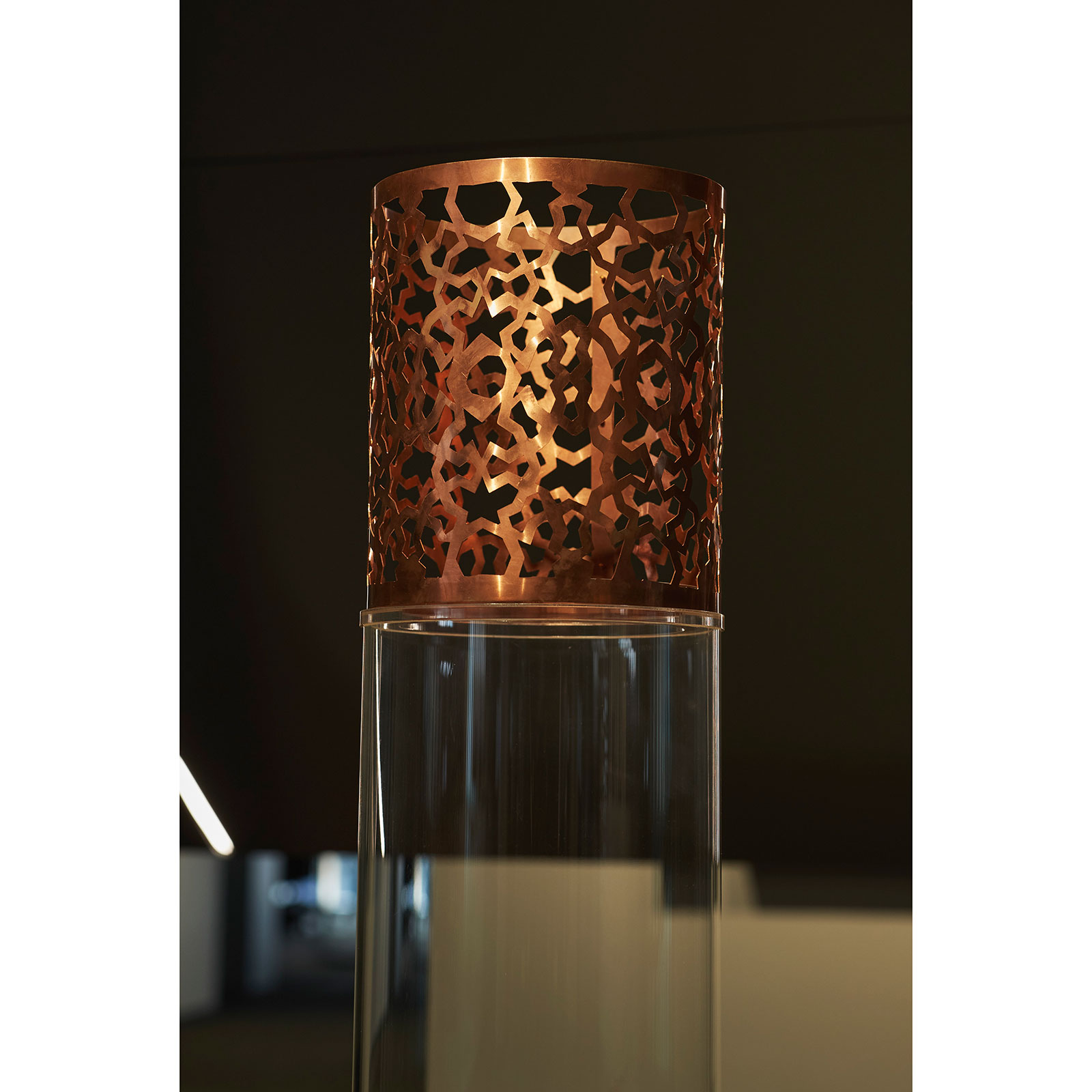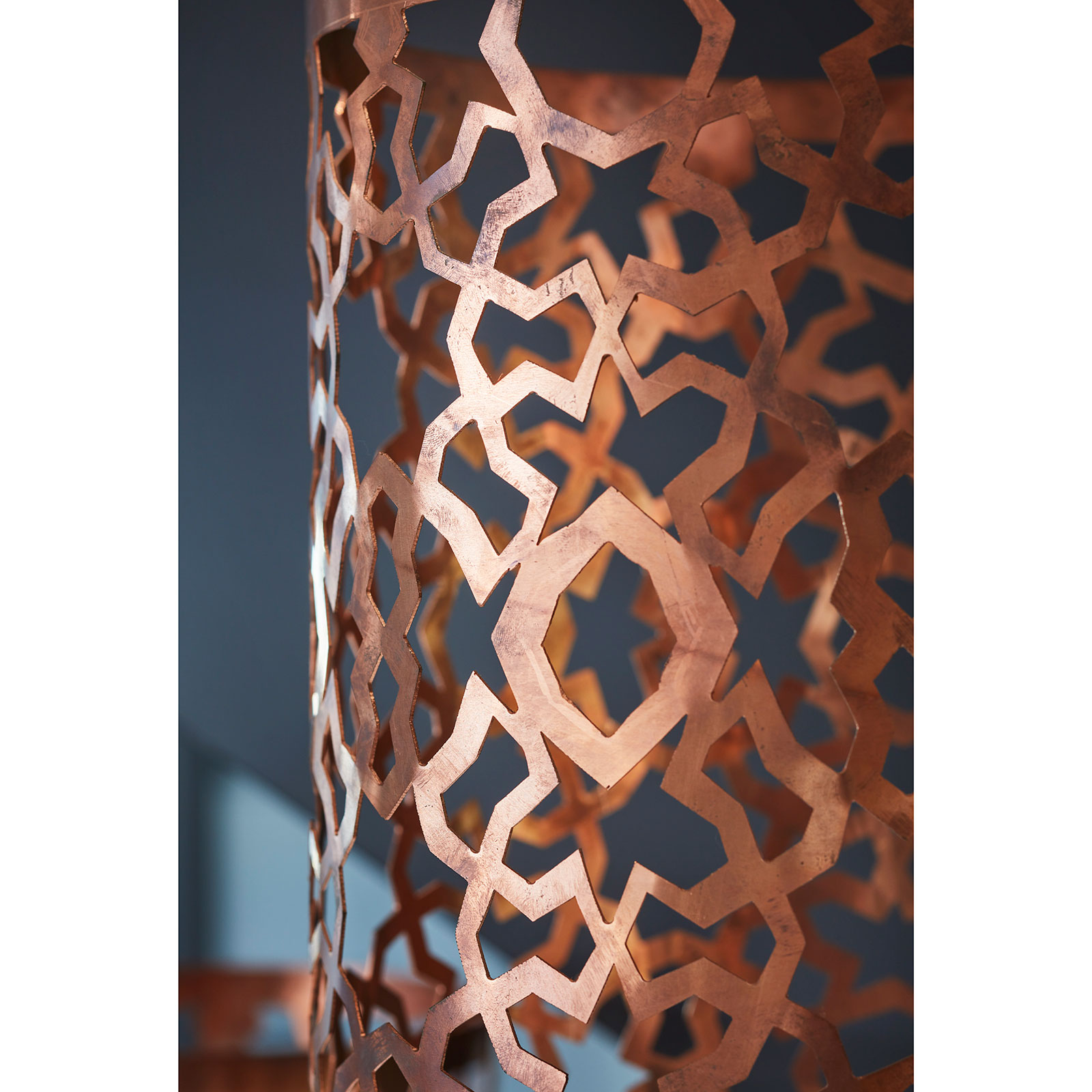 about the artwork
The Column (2018) comes from artist Shireen Taweel's tracing transcendence series, exploring how historically iconic structures transcend their materiality and initial purpose into both a symbol and legacy for shared cultural experiences.
In the work, the column conveys the foundations of antiquity — an embellished representation of an ancient culture's architectural prowess. The decorative piercing removes mass from the column and replaces it with a metaphor of fluidity. Meanwhile, the suspension of the stone column transcends the weight of an imperishable earthly presence to embrace its spiritual legacy.
This reinterpreting of sacred architecture and the notion of cultural exchange, resources, and the physicality of landscape, leads to a renewed invigoration of the sacred, especially when cultures traverse great distances through time and place.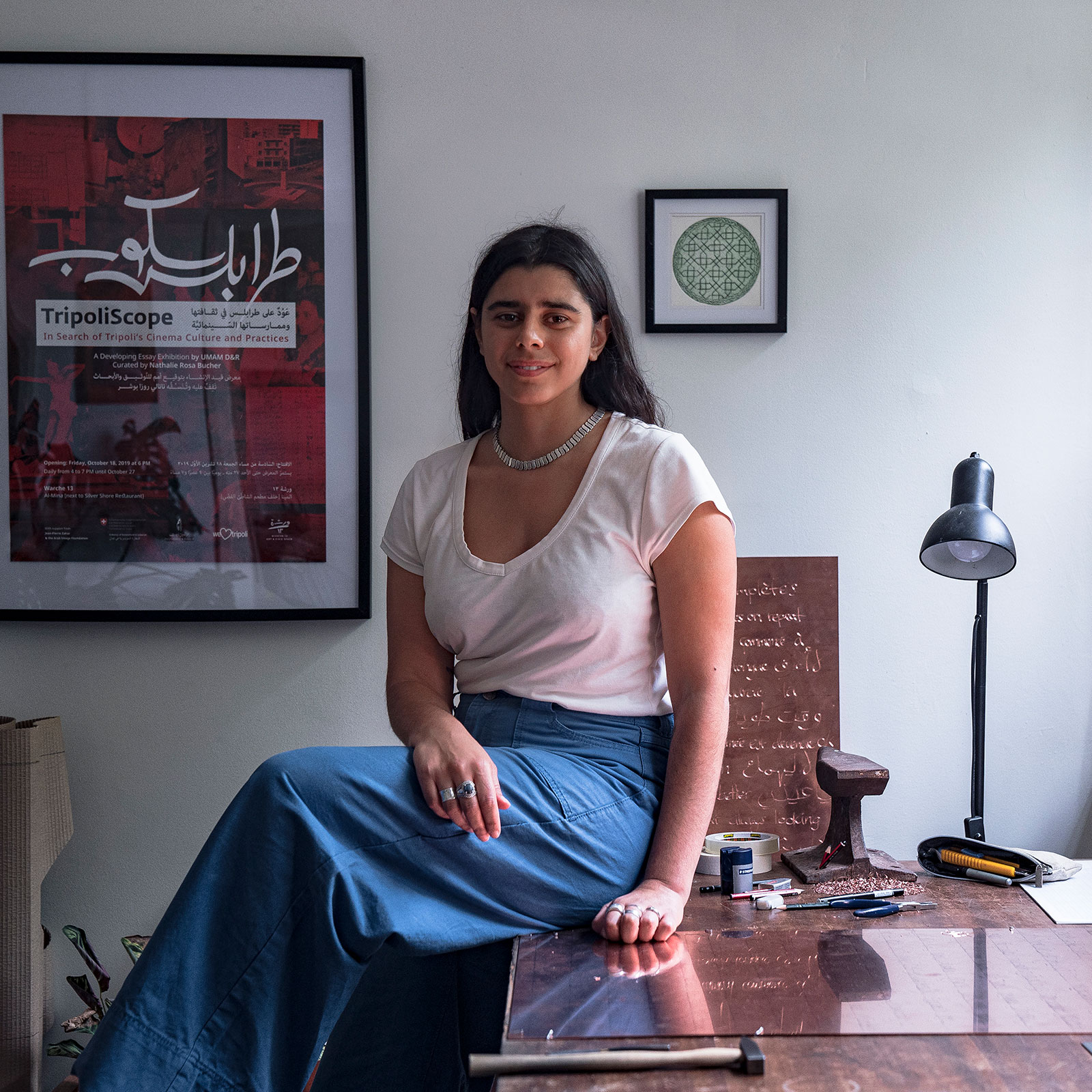 about the artist
Shireen Taweel
Born Warrang Country | Sydney, New South Wales
Lives and works Warrang Country | Sydney

Shireen Taweel is a Sydney-based multimedia artist. Taweel's practice draws on her Australian Lebanese heritage and the intersectionality within the physical spaces of her extended community. The complex cultural landscapes of transformation generate her enthusiasm for community-focused conceptual development. She makes progressive use of copper artisan techniques and digital sound compositions to inform cross-cultural discourse around the construction of cultural heritage, knowledge, identity and language. Her work is both immersive and introspective.