Susanna Castleden

Archipelago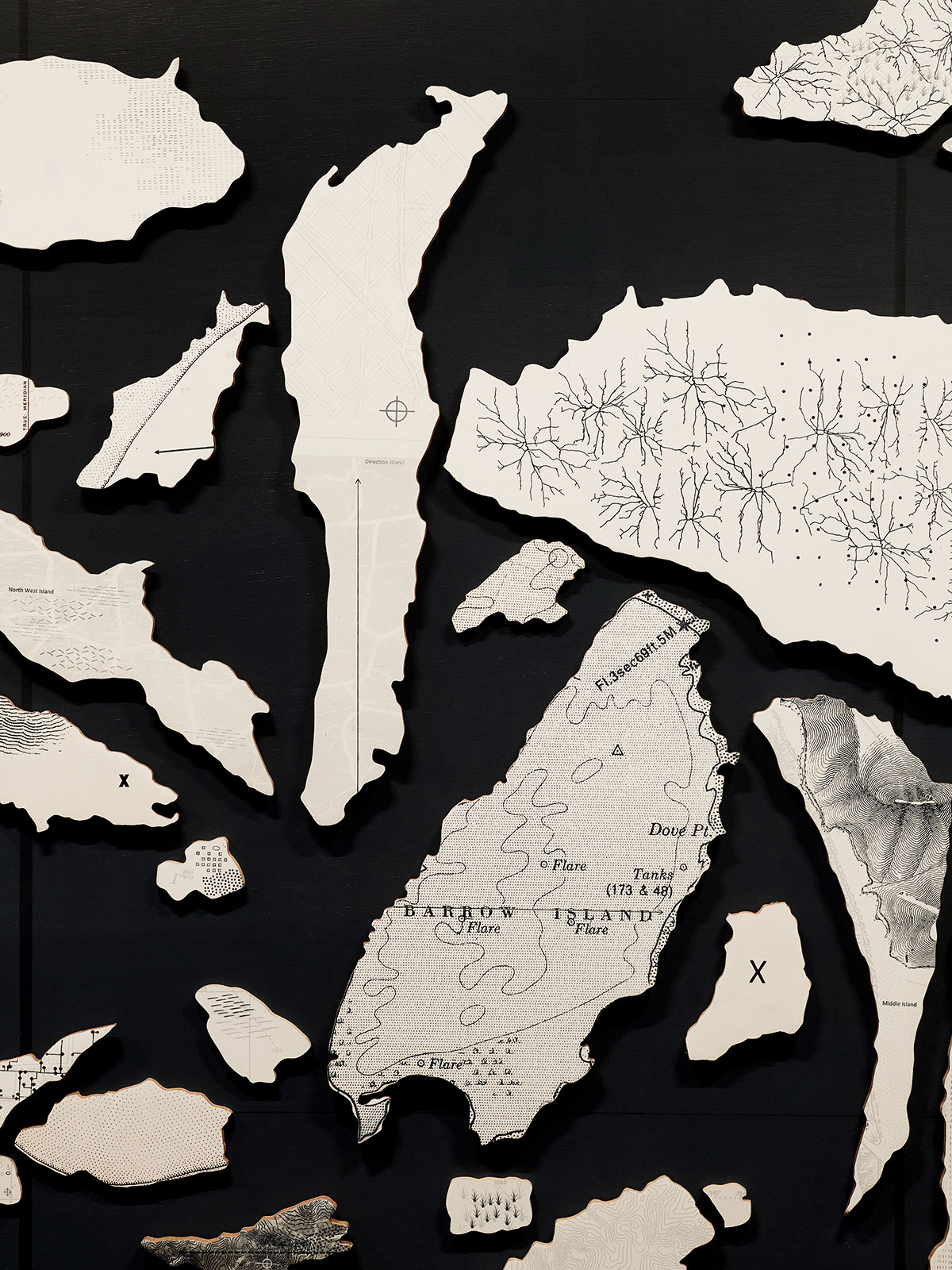 about the artwork
Archipelago is a mixed media work by Susanna Castleden, based on a series of maps and charts of the Pilbara Coast. Central to this are the maps of Barrow Island and Boodie Island, which are interspersed with a selection of islands and subsea forms within the wider Pilbara region.
Castleden's interest is in making familiar places appear differently in order to prompt curiosity and closer examination. She transforms her source material by altering the scale, orientation and layout of the islands' mapped forms. For example, oil and gas infrastructure that is usually under the sea appears on one island form, and historical maps are placed in proximity to contemporary renderings of the same island.
This juxtaposition of the familiar and unfamiliar changes the relationship of the viewer to the space being mapped, leading to new insights and sensations.
This artwork reflects the integral role of mapping in Chevron's operations.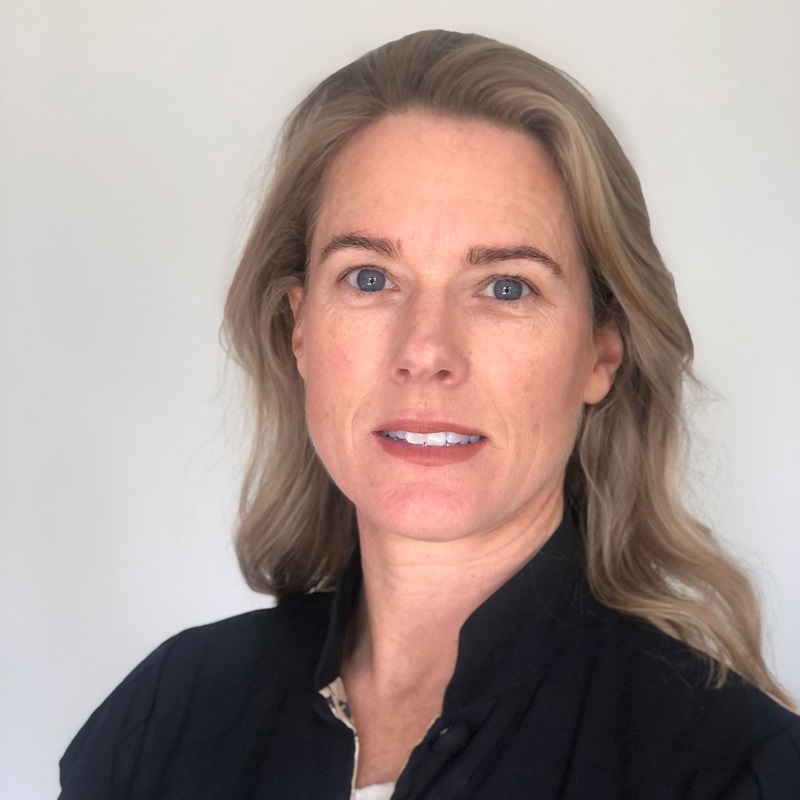 about the artist
Susanna Castleden
Born United Kingdom
Lives and works Walyalup | Fremantle
Susanna Castleden is an artist and academic currently working at Curtin University. She completed a PhD at RMIT University and continues to explore ideas of mobility, mapping, distance and proximity in her creative practice. Castleden's work is included in major collections including the National Gallery of Australia, Art Gallery of Western Australia, Murdoch University, Artbank, Bankwest, the City of Fremantle, Cruthers Collection, Edith Cowan University, Kerry Stokes Collection, Wesfarmers, Royal Perth Hospital, the University of Western Australia and Holmes à Court Collection. She has won the Linden Prize, Fremantle Print Award (runner-up), Burnie Print Prize and Bankwest Art Prize.